As precedent and testing ground for the Hongmeng Car Exhibition Mall currently in planning, an existing used-car market is being extended and redeveloped into a contemporary showroom, a standout address for quality shopping.
Two buildings along the corner plot lead the way: their open glazed facades are highlighted by bright red roof and side envelopes, while bold monochromatic patterns define the interiors. The northern building's light structural frames lift a light roof with cuboid light shaft inserts that protrude both towards exterior and interior, creating focal points to the display areas. A small mezzanine zone is reached by a bright red spiral staircase that further emphasises the dynamics of the space.
On the smaller, single-storey southern building, a factory-shed like roofscape brings even light down into the exhibition zone, while the zigzagging outline repeats in the entrance design.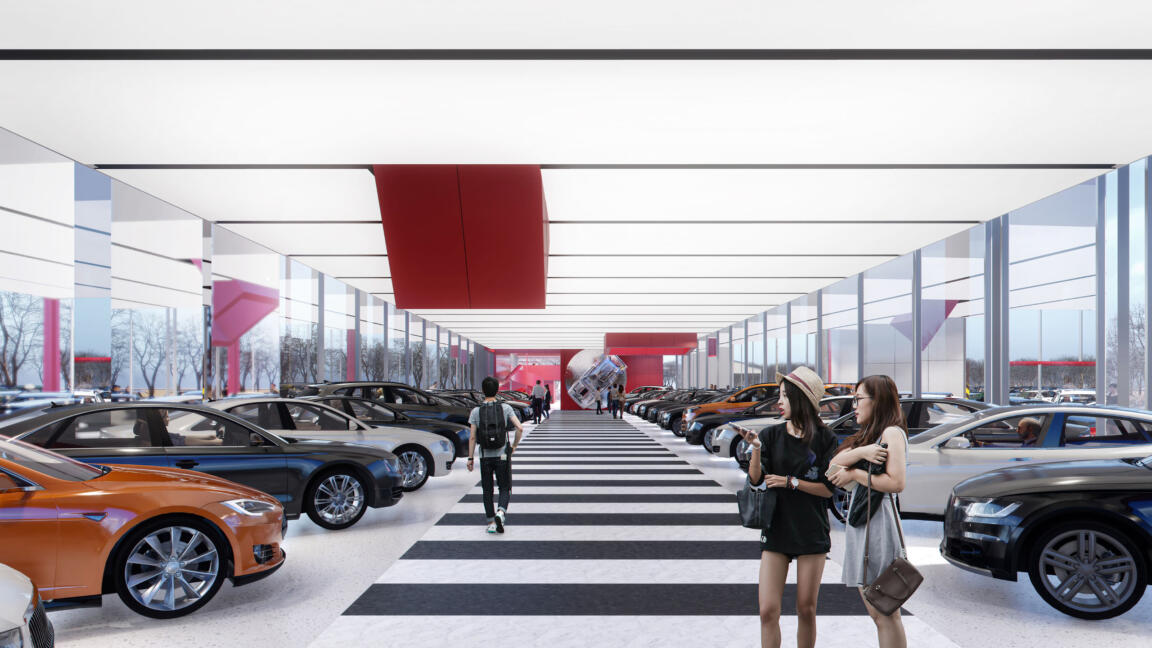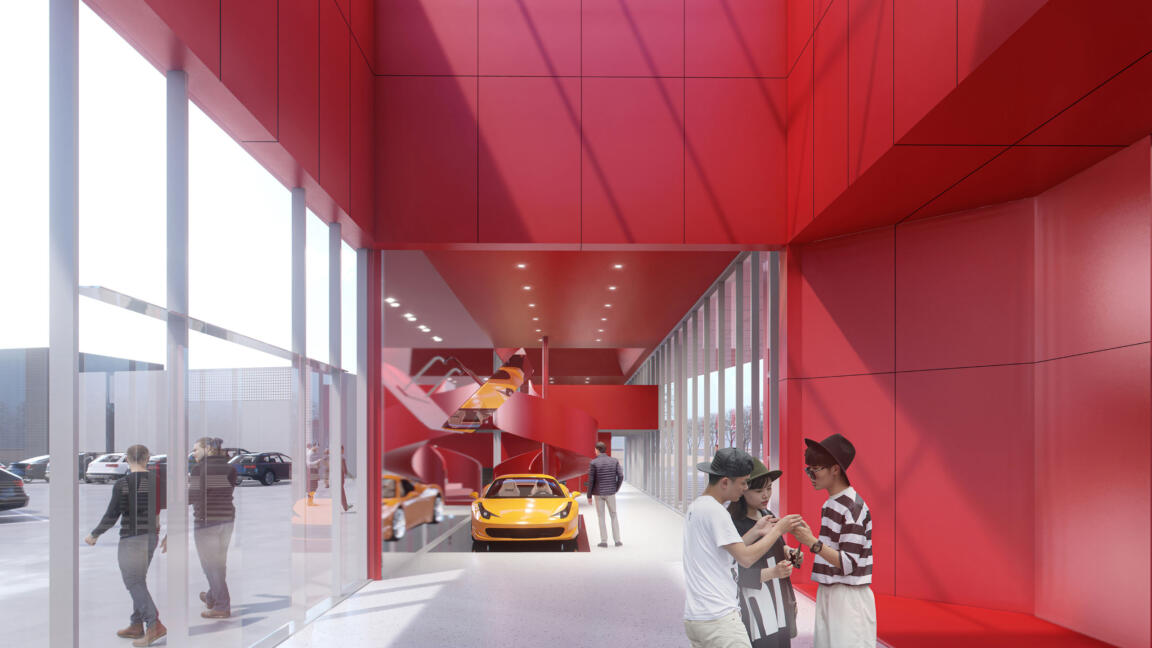 Project Team
Construction Drawings/MEP/Structure
Sichuan Architimes Design Co., Ltd.