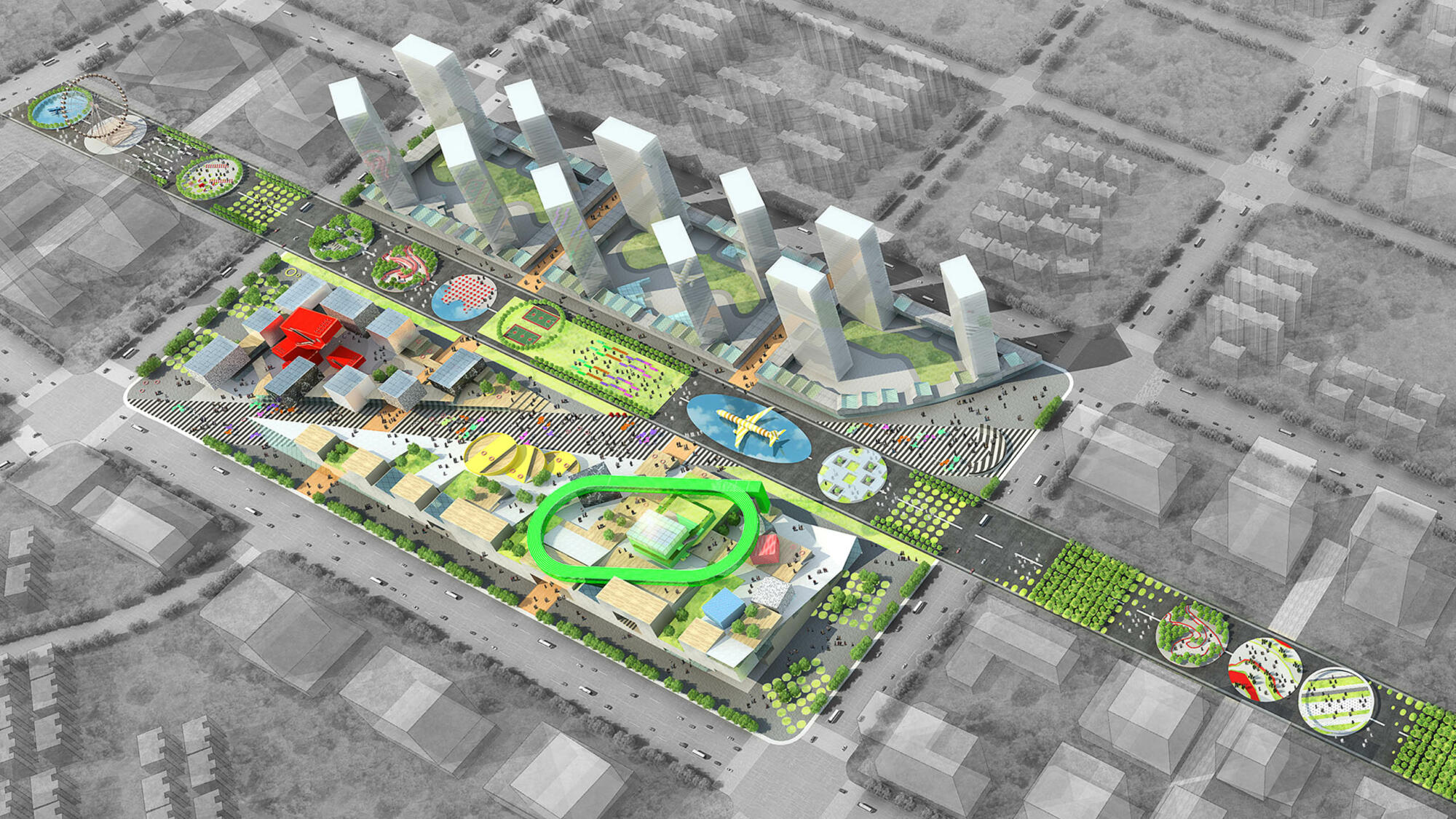 The proposal acknowledges the diverse history of the site, leaving some parts of the original runway intact, while exploring innovative strategies of creating a public realm in order to connect people in new ways.
CLOU placed an eclectic sequence of public program onto the runway which will be functioning as a catalyst for urban development.
The 'Funway' will be lined with a mix of residential-, retail- and cultural developments in order to sustain the liveliness of the public runway park.