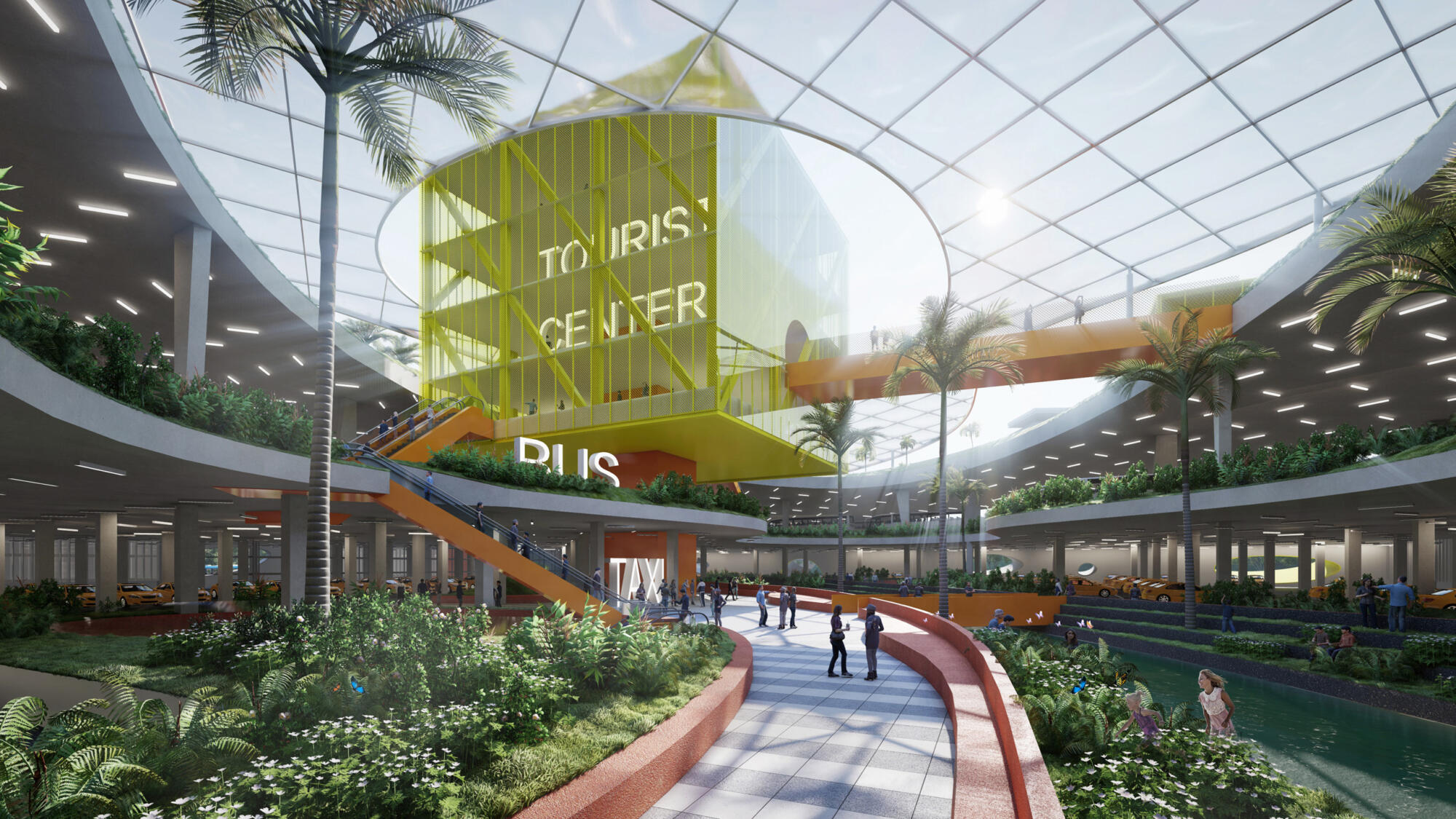 CLOU in partnership with BIAD Shenzhen has won the design competition of Shenzhen Xiaomeisha Transport Centre and has started work on the Schematic Design Stage. The 80,000 square meter Transport Centre is one of the first projects to be built as part of the Xiaomeisha Urban Renewal Plan.
Located at the eastern golden coastline of Shenzhen, Xiaomeisha borders Dapeng New District on the east, Dameisha on the west, Maluanshan Natural Park on the north, and Dapeng Bay on the south, only 28 km from Central Futian District.
The overall renovation of Shenzhen Xiaomeisha by Shenzhen SDG Co., Ltd. will probe into new ways of ocean development, balance the allocation of land and ocean resources, and launch overall upgrading and improvement. It pointed out that the current traffic condition requires improvement, the transportation infrastructure is inadequate, and the mixed-vehicle pedestrian tourism experience is quite chaotic, especially during peak traffic hours. The new TOD design aims to solve the current issues.
CLOU's concept is to place public space at the heart of this multi-modal transport center. A vehicle-free zone in the middle gives tourists a clear visual connection between the different transport modes: public transportation, private cars, tour buses, and shuttle bus to the greater Xiaomeisha area. The roof above the bus station doubles up as an elevated park that connects the two main natural attractions of the area: the mountains and the beach.