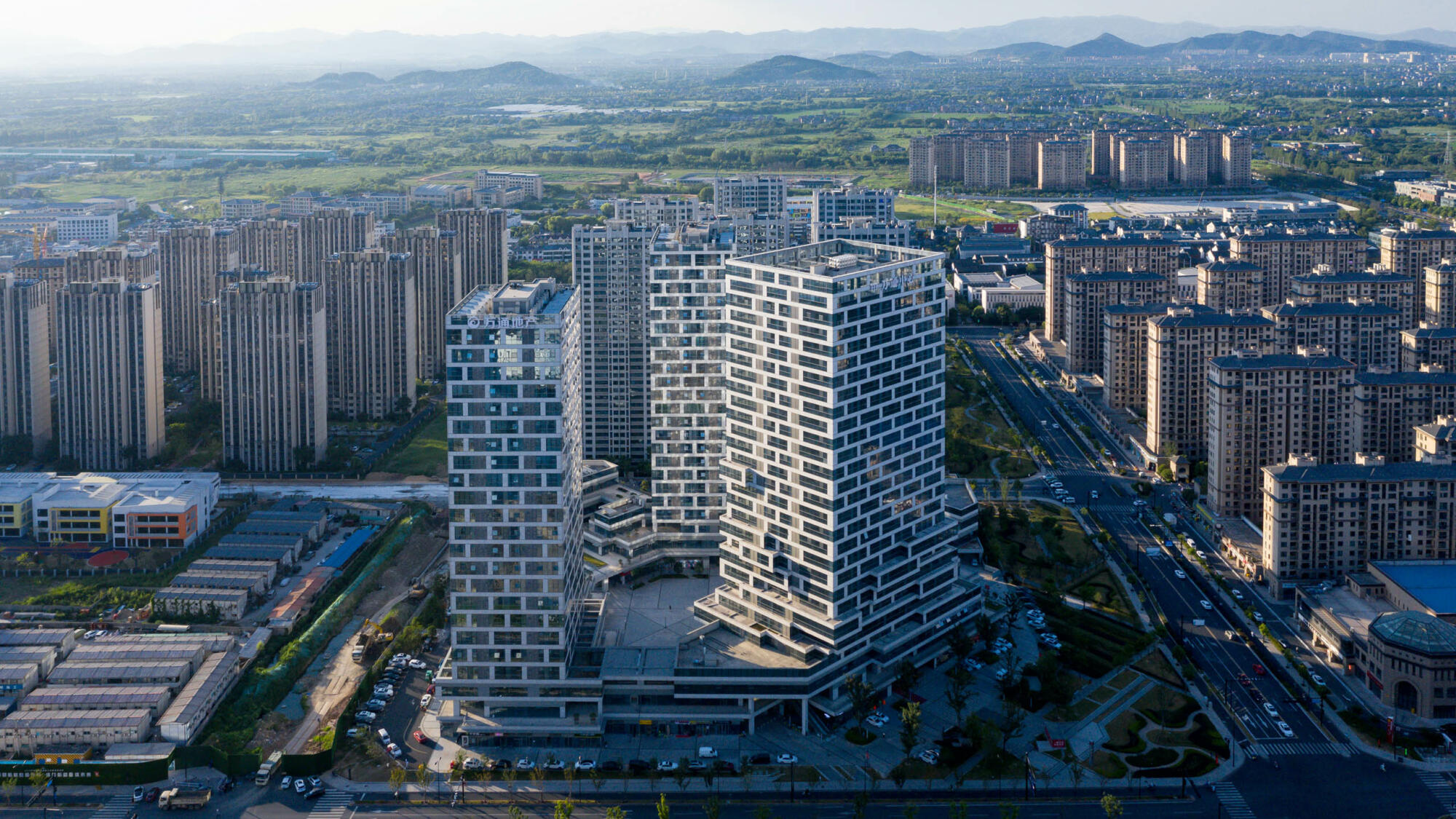 CLOU's 80,000 sqm Vantone Center in Yuhang 'Future Science and Technology City' has opened recently, offering retail, office space and SOHO apartments at one destination. Consisting of one 21-floor office tower and two 100-meter SOHO towers, the development is joined at the base by a three-floor terraced podium that loops around a central plaza. The planning of this project manages to offer pragmatic tenant layouts without sacrificing public space, daylight or scenic views.
Jan Clostermann, director of CLOU explained: 'Our design purpose was to eliminate under-used spaces and to curate an integrated sense of place.'
The curtain wall façade of the three towers features a pixelated pattern with gridded outlines. Some pixels on the office tower pop out as floating bay windows, adding another lively dimension to the building complex and distinguishing it against the vast development in the rapidly changing Yuhang area.
This project accommodates the multifaceted demands of a contemporary lifestyle. While the towers deliver quality workspace and house flexible duplex units, the terraced podium employs multi-level-connected retail spaces, public patios and balconies.