CLOU's Sanlitun Office has been recognised as one of the best office interior projects of the year at the 2022/2023 China Interior Design Awards and EDIDA China Design Awards Ceremony, which was hosted by ELLE DECORATION China on 24th March at Zhang Yuan in Shanghai.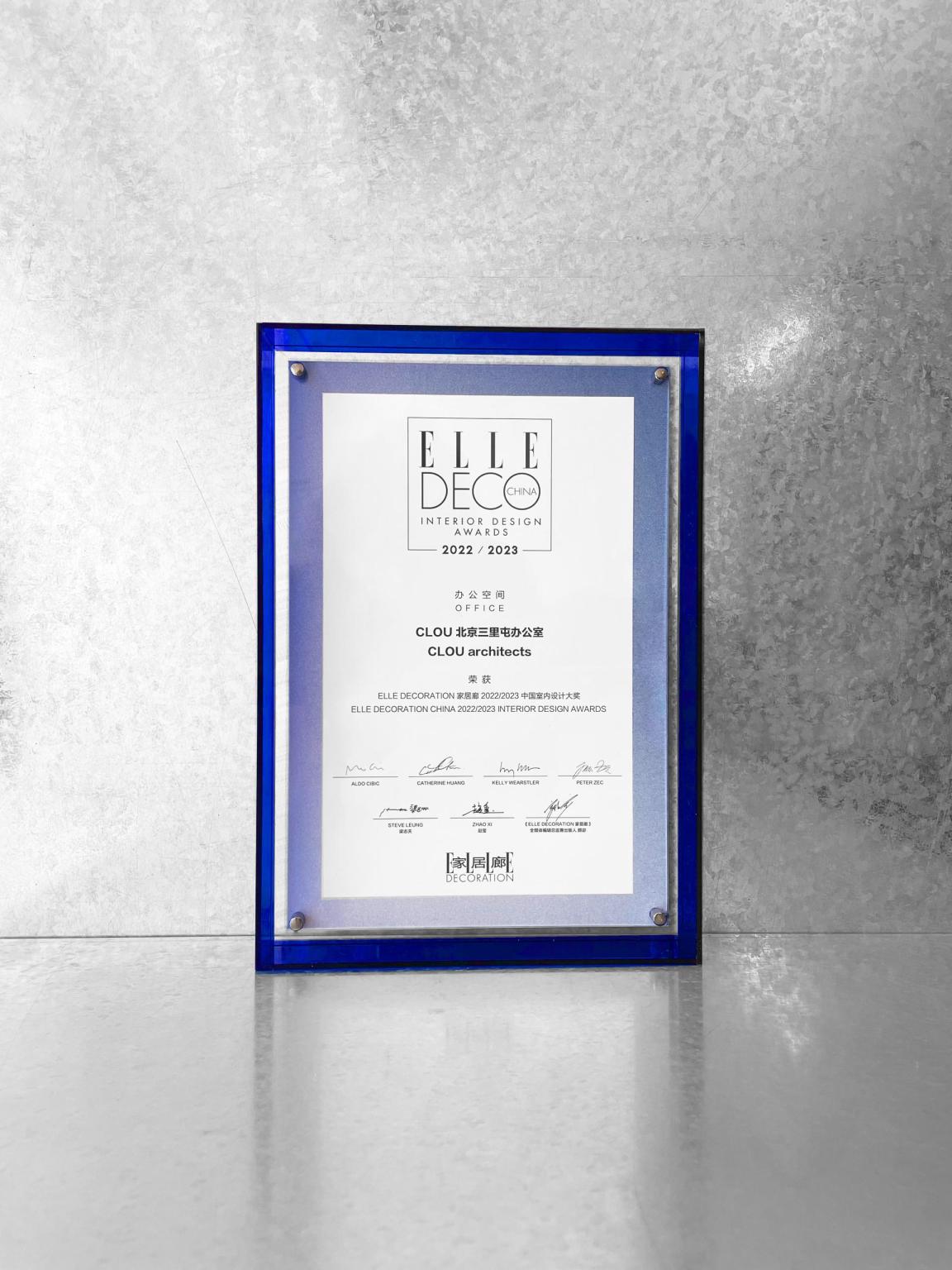 Christina Jialei Huang, Business Development Director, and Sebastian Loaiza, Associate Director of CLOU, accepted the ELLE certificate on behalf of the team, who were honoured to receive this recognition. This recognition is a testament to CLOU's exceptional design expertise and unwavering commitment to creating innovative and functional workspaces.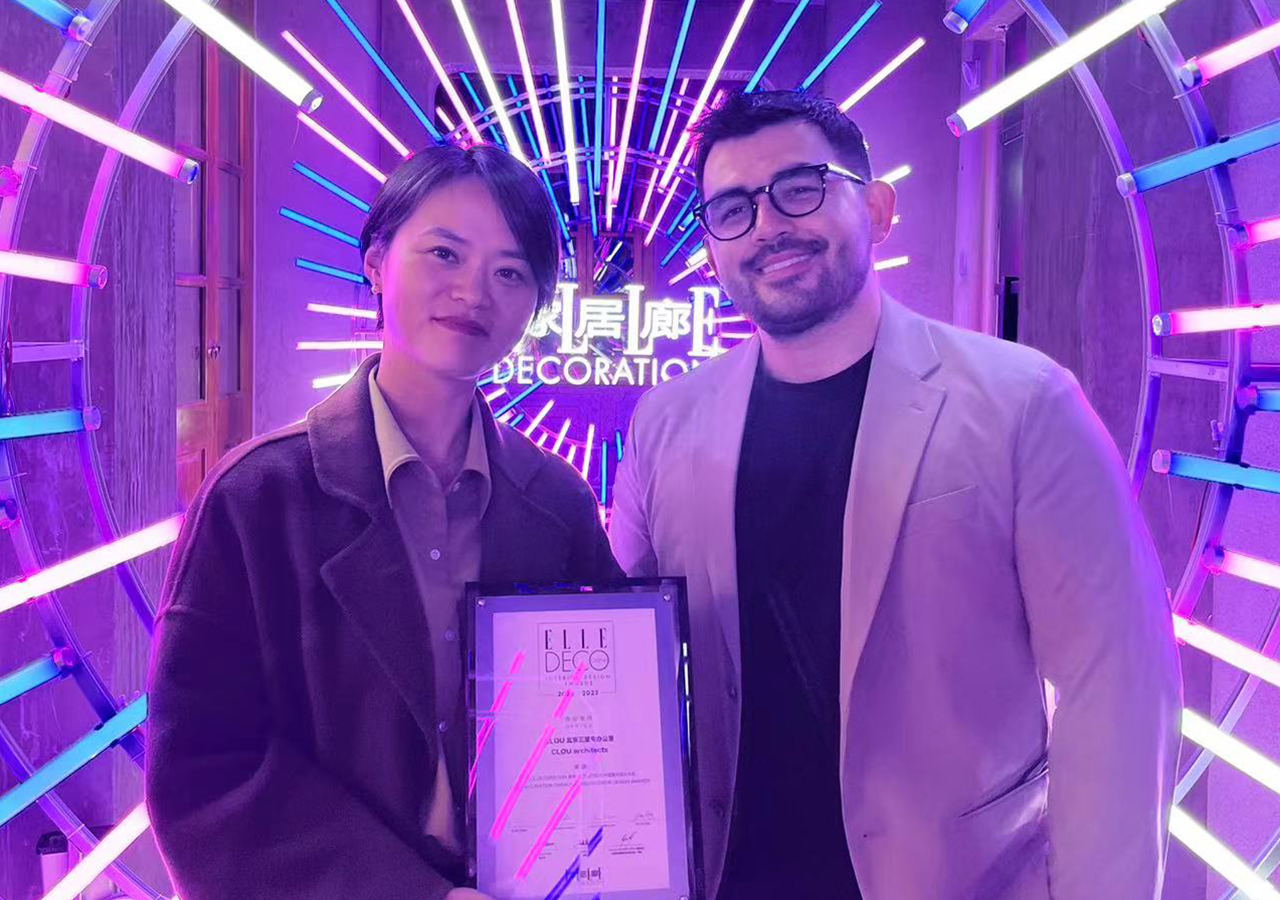 Located in the bustling Sanlitun SOHO, the office has been expanded to occupy half a tower floorplate on the 17th floor, offering unparalleled panoramic views of Sanlitun and the mountains of North Eastern Beijing through a fully glazed facade. CLOU's signature silver galvanised walls define different zones for work, communication, research, and display. The space features cool, clean lines and contrasting black and white materials and furniture, accented by warm wood and pops of colour reflected in the steel. The office comprises bright and airy open office areas complemented by a range of meeting rooms for both in-person and virtual interactions. The spacious workshop, which is dedicated to model-making, design testing, and material research, features integrated workbenches and 3D machinery alongside library storage and archive rooms.