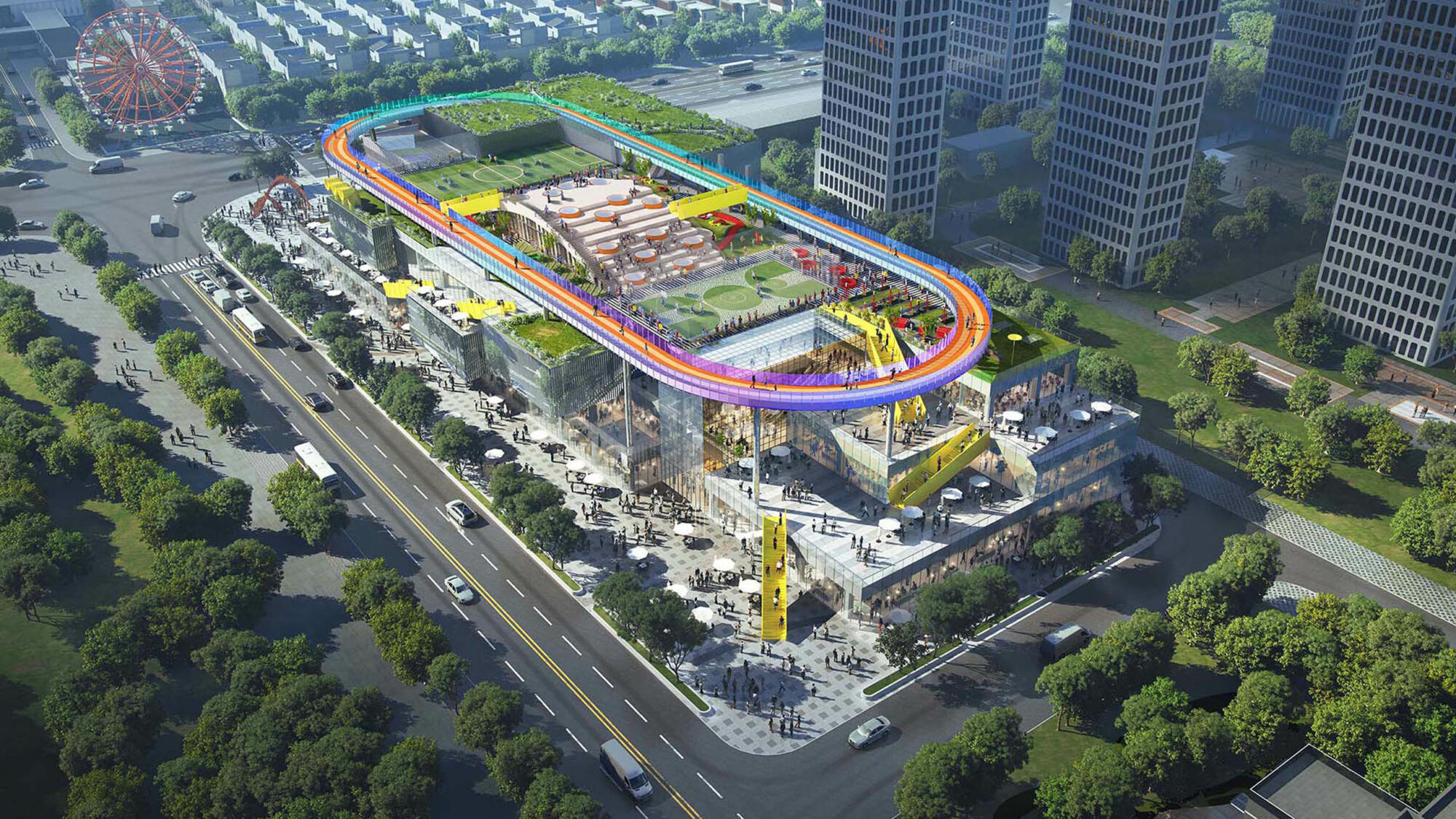 CLOU has presented the design of a recent project – the SkyMall – to an audience of thousands at the project launch event in Keqiao District of Shaoxing, where this project will be constructed. Named 'Upper', the event was held in a theatre by Yoland Real Estate, showcasing the client's vision of developing a forward-looking community.
Commissioned by Yoland in 2018, CLOU has received planning approval of the SkyMall earlier this year and is currently moving towards the detailed design phase. The SkyMall is a 3-story, 20,000 sqm community mall, featuring a rooftop sports park and a 400-meter running track in addition to retail stores, restaurants, and a cinema.
As Jan Clostermann, Director of CLOU shared with the audience, 'we always strive to extract civic potentials from commercial projects, benefiting the community as well as enabling the commercial success of the project.'
CLOU conceived the SkyMall as the hub to the newly established community within Shaoxing Guazhu Lake Area. The design advocates a wellness and sports lifestyle, encouraging people to socialize, exercise, and play. The exciting rooftop sports park is an elevated civic space, which is open 24 hours a day and can be enjoyed by both shoppers and members of the community.