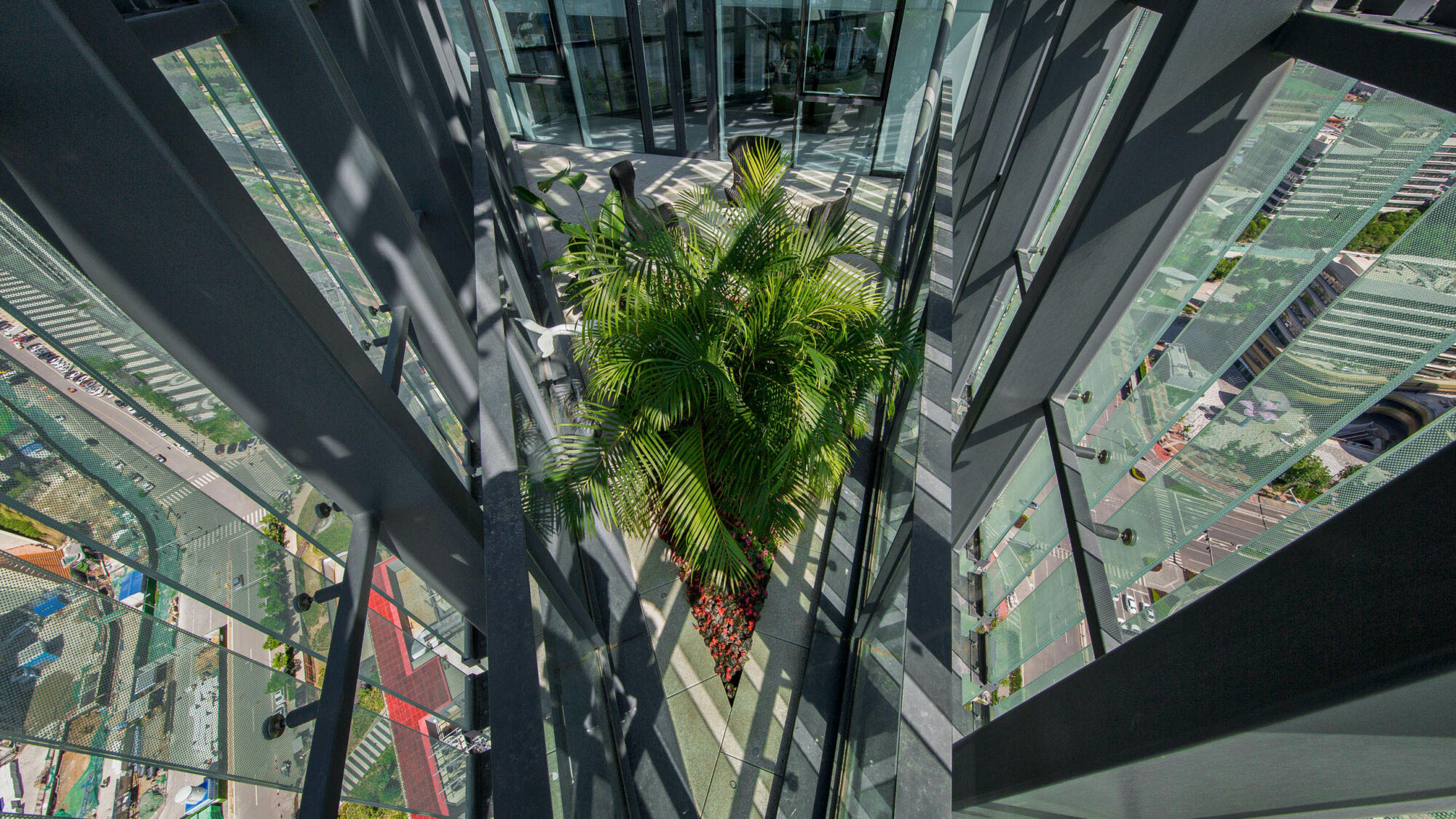 Located in the heart of Beijing's Daxing district, Shoukai Vanke operates as a key piece in over 154,000 sqm of new urban development. With Beijing's Daxing International Airport opening nearby later this year, the area has be envisioned as a new gateway to the city with impressive investment into parks and circulation routes.
The mixed use project was conceived as a series of standalone buildings with independent features which meet to form a mixed use complex. Comprising of a 54,000 sqm office tower with 28 floors at 125m total height, the project is the largest building complex within the regional development.The endeavor was to develop an ensemble of urban components that one could expect to find in a city. As the new city district of Daxing is in its infancy, the introduction and integration of these city elements is profoundly important to the success of the area. By creating a strong relationship with its occupants the building functions as a catalyst for a regional transformation and development. In turn, this positive connection has the potential to turn the building into a landmark.
'While the office tower serves as a quality space for work and commercial activity we hope that the tower simply makes people's lives a little better in the way they work and in the way they connect with others,' says Jan Clostermann.
The triangular shape of the office tower is the result of series of pragmatic decisions. The design focus was to maximize the views towards the newly built park, while creating a strong presence at the main intersection. Additionally, from other angles this allows the tower to look elegant and slim, while the tips of the triangular floor plate serve as exterior sky balconies on every other level. At 125m height the tower had to comply with super high rise code and needed to undergo wind tunnel testing. Both the building and the concept for its relationship with the user was originally conceived in 2103 . Now, 6 years later, the ideas for the project are being tested after it opened to the public last month.