Jinmao Sanya Farm Lab in the category of Concept has been awarded German ICONIC AWARDS 2020: Innovative Architecture – Best of Best.
Jinmao Sanya Farm Lab
The 4-story Co-Life Pavilion's form is developed by three major steps. Firstly, three simple glass boxes of varying sizes are strategically stacked to form "grey space" below cantilevers and on roof surfaces. Secondly, the outdoor spaces are connected by a spiral staircase and theatre-style stairs. Vertical circulation always via the outdoor stairs prompting frequent transitioning from indoor to outdoor spaces. Thirdly, the intricate network of indoor spaces, outdoor platforms, and voids is shaded by an 800mmdeep grid of laminated veneer lumber (LVL) beams. The LVL beams reduce solar gain to interior spaces by 70% whilst allowing unobstructed views to the natural surroundings. Its shape draws inspiration from the traditional house of the Hainan Li minority and gives a simple yet powerful presence to the volumetric complexity it envelopes.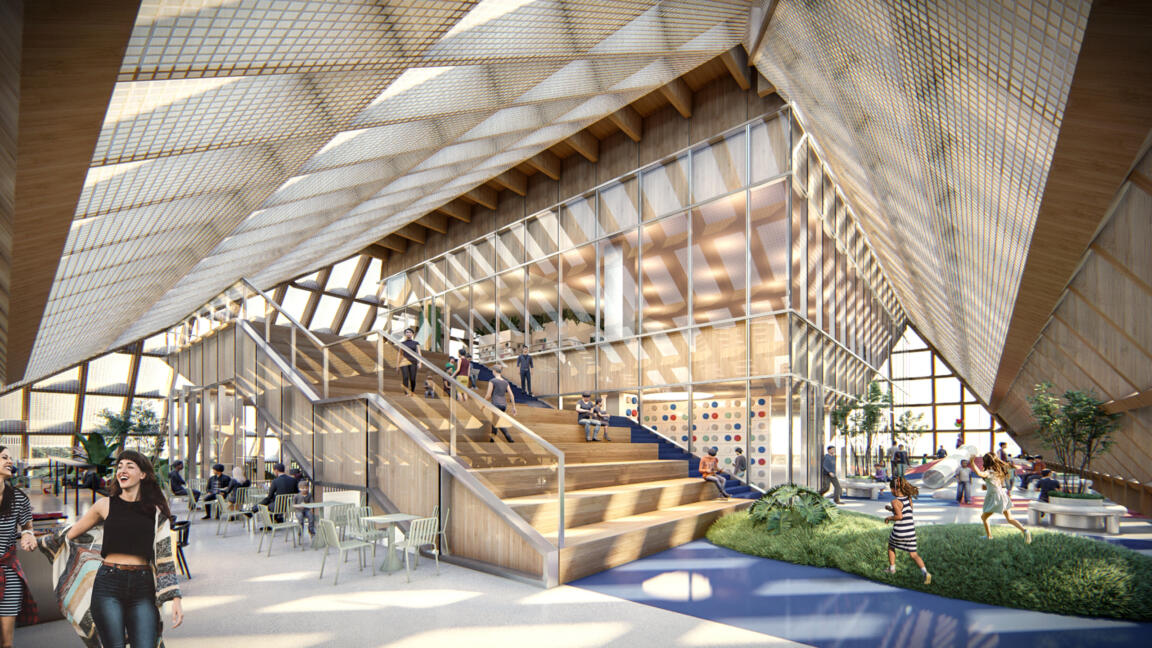 About ICONIC Awards
Visionary architecture. Innovative products. Sustainable communication. The ICONIC AWARDS: Innovative Architecture by GermanDesign Council honour the best of the best. Our internationally respected, impartial design and architecture competition honours holistic projects in the fields of architecture, interior architecture, product design and brand communication. This is the third time that CLOU has been recognized by the German Design Council since 2016. We will continue to seek innovative design solutions and realizing each project's core attractiveness with the passage of time.