Great News! Xiaomeisha Transport Center has been announced a winner of the ICONIC AWARDS 2021: Innovative Architecture Selection, in the Public / Culture / Education architecture category.
The overall renovation of Shenzhen Xiaomeisha by Shenzhen SDG Co., Ltd. will probe into new ways of oceanside development, balancing the allocation of land and seaside in an overall effort of improvement and upgrade. With inadequate transportation infrastructure and a chaotic mix of vehicular and pedestrian zones, the current tourist experience requires improvement, especially during peak traffic hours. The new TOD design aims to solve these issues.
CLOU's concept is to place public space at the heart of this multi-modal transport center. A vehicle-free zone in the middle gives tourists a clear visual connection between the different transport modes: public transportation, private cars, tour buses, and shuttle bus to the greater Xiaomeisha area. The roof above the bus station doubles up as an elevated park that connects the two main natural attractions of the area: the mountains and the beach.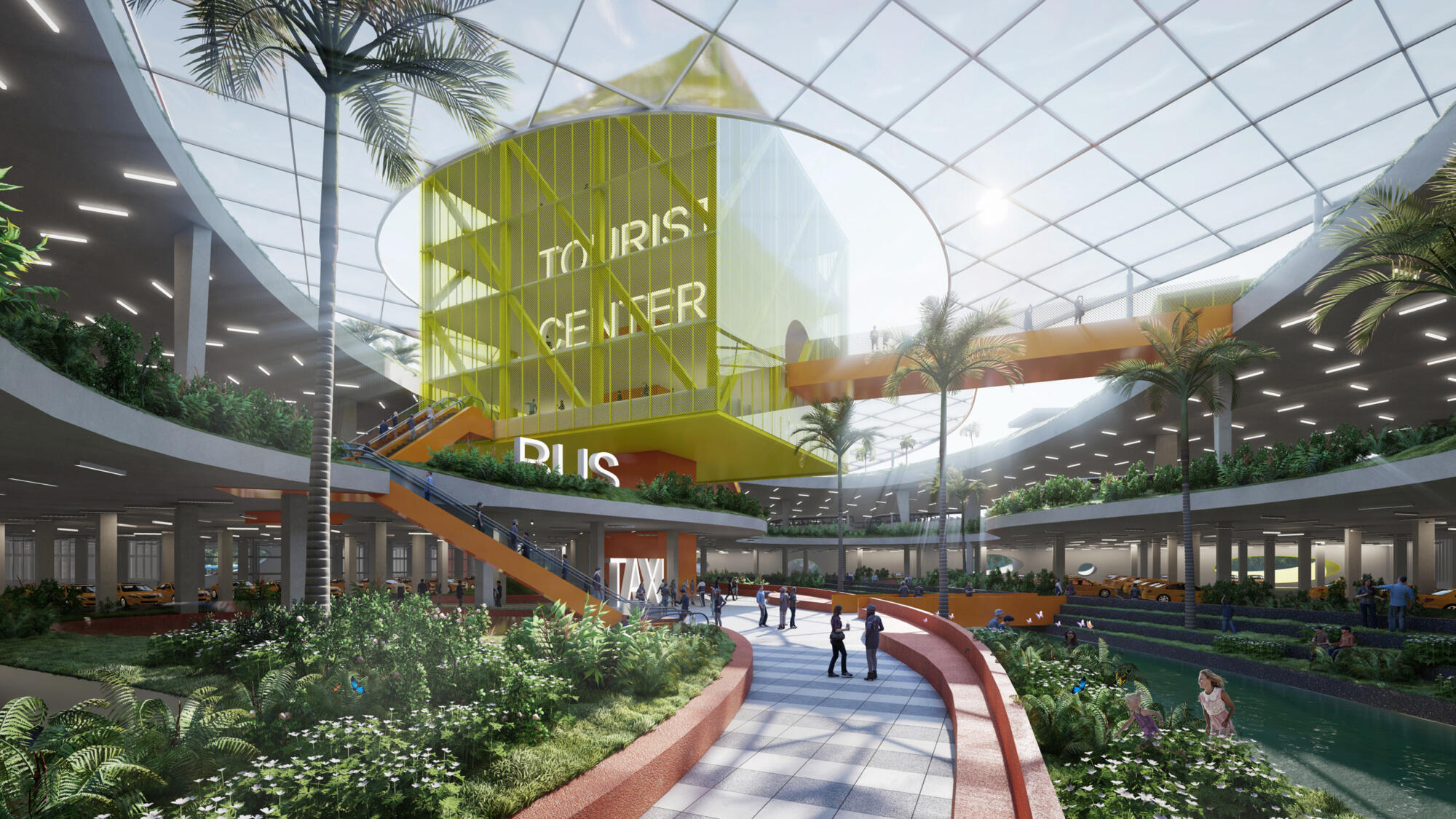 About the Award
Visionary architecture. Innovative products. Sustainable communication. The ICONIC AWARDS: Innovative Architecture by GermanDesign Council honor the best of the best. Our internationally respected, impartial design and architecture competition honors holistic projects in the fields of architecture, interior architecture, product design, and brand communication. This is the fourth year that CLOU has been recognized by the German Design Council since 2016. We will continue to seek innovative design solutions and realizing each project's core attractiveness with the passage of time. The awards ceremony for the ICONIC AWARDS 2021: Innovative Architecture competition is guaranteed to attract media attention and will be held on 11th October 2021 in the architecturally renowned Pinakothek der Moderne in Munich.