Inspired by Archigram's Plug-In City, the "Plug-In Office" employs prototypical shapes, clusters, and capsules that are inserted into standard office floors as an instantaneous, flexible and lightweight strategy of workplace programming.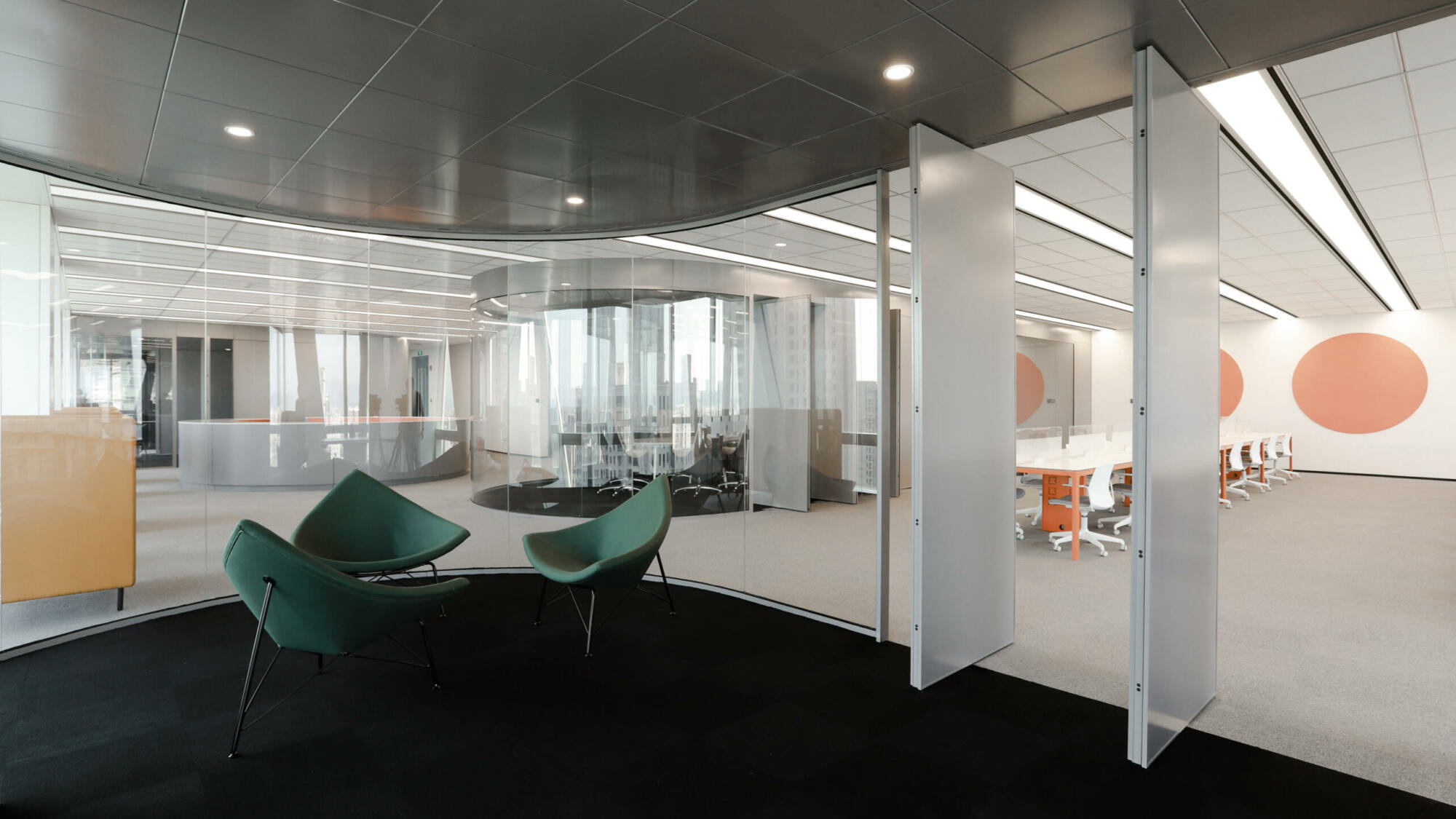 From Plug-in City To Plug-in Office
Concepts of prefabricated systems that are implemented according to actual need have been debated and refined since the 1960's, notably with Archigram's Plug-In City proposing urban and architectural modules that could be assembled and removed on demand within a networked urbanism.
Within this idea, space evolves into a computable commodity reacting to topical condition. This allows for projectable, economically conscious and sustainable design solutions that offer standardized assembly, quick on-site construction, and controlled materialization.
The design strategy envisages different types of capsule-like plug-ins that are inserted into generic office spaces in order to emphasise or extend programmatic requirements while defining a newly balanced relationship of public and private spaces. Prototypes of different capsule scenarios can be multiplied, transformed, and reused between projects, with the potential of future extension to the range.
Modular Capsules
The primary plug-in unit is a pill-like cellular office or meeting room defined by curved glass and metal partitions. Its design unites a gentle and subdued appearance with a distinct futuristic nod, and its rounded language integrates playfully and dynamically into the spatial relationship of office floor layouts.
Swivel doors along the longitudinal sides create multiple openings and possibilities for use, a plug-in within a plug-in. As part of a modular system, individual rooms can be extended to create larger spatial partitions or individual social and leisure spaces as required.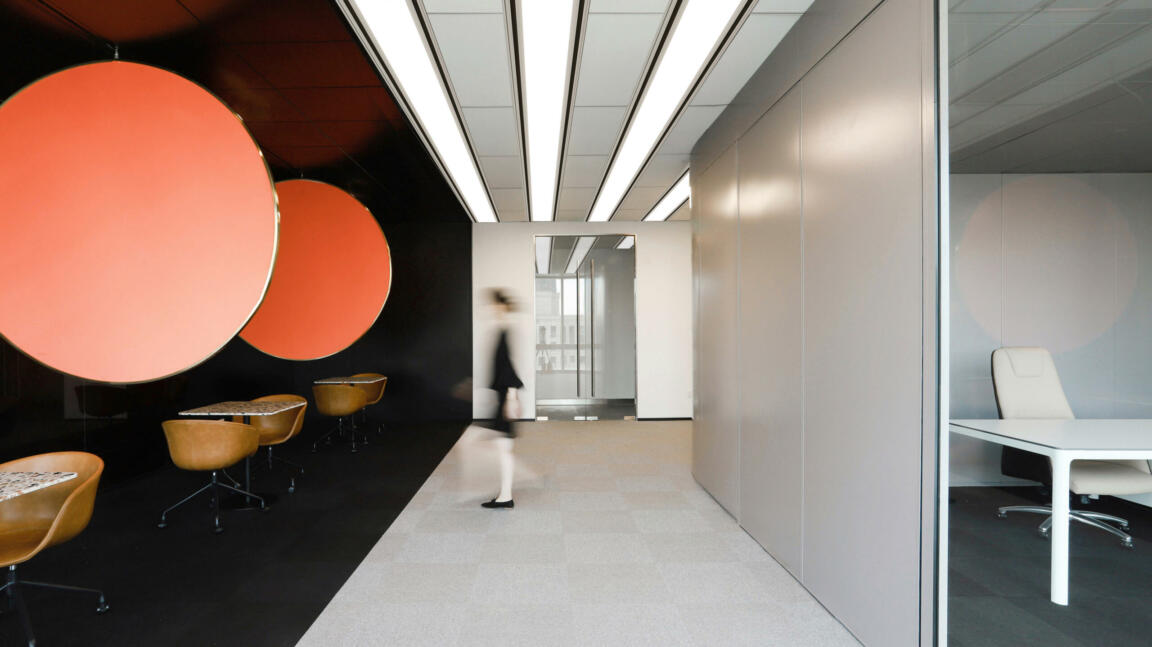 Application of Capsules
Within the prototypical plug-in office, the plug-in capsule's circular front is used as a reception and coffee counter with integrated storage, offering a sense of arrival and social identification for employees within a compact floor area.
The semi-open discussion area is designed to be flexible: hanging panels can be moved and rotated, offering different spatial setups while providing sufficient privacy. The office's vibrant color system reflects the brand positioning of Freework and complements the overall geometric and spatial arrangement in a visionary and luminous way.