A traditional market place merges with action elements and an accessible open roofscape in a contemporary all-day entertainment experience.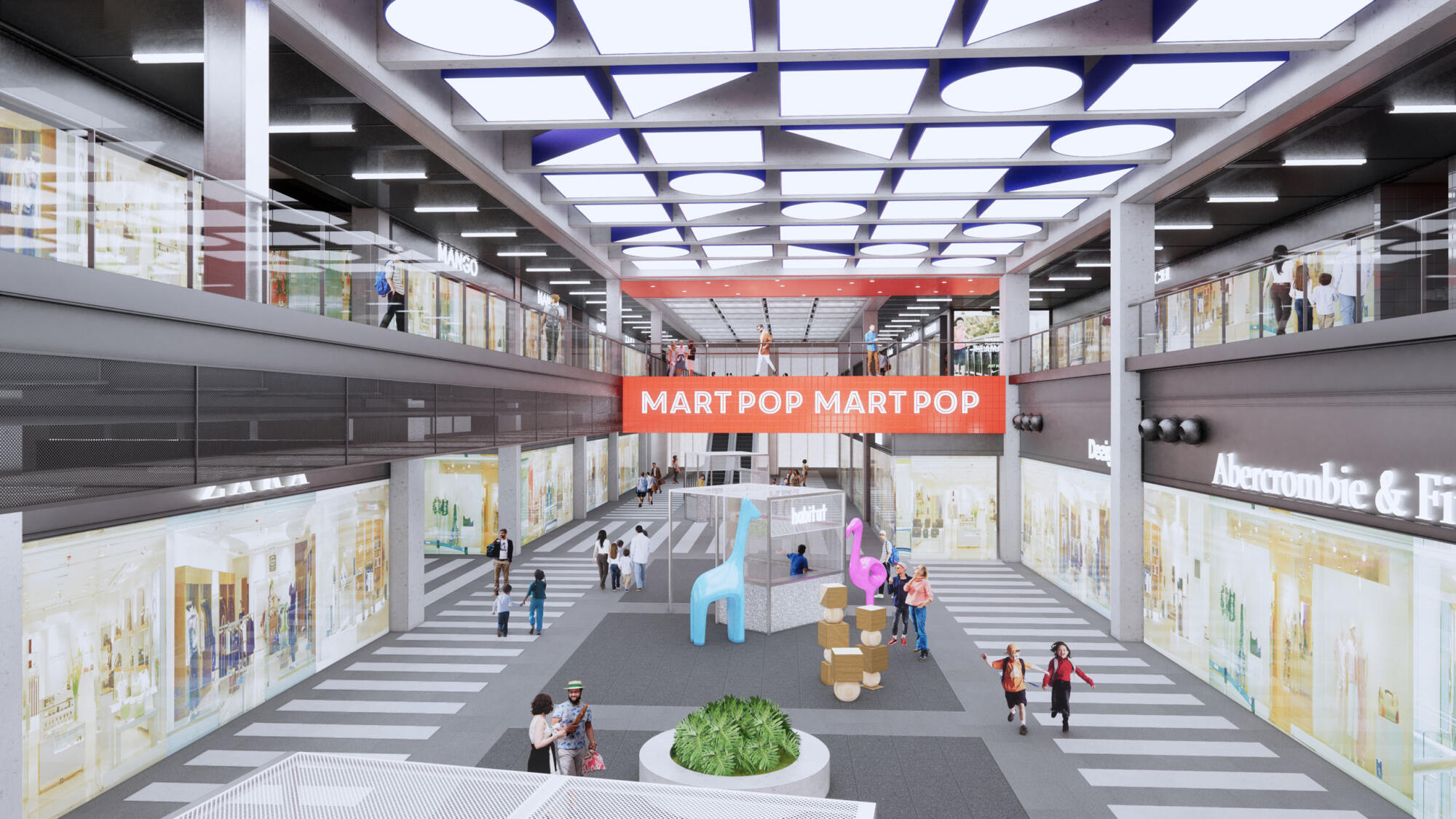 Market Day
A cross-generational commercial space in Beijing's eastern suburbs explores the qualities of bringing together dedicated sports and lifestyle venues under – and notably on top of – the roof of a classic marketplace.
Directly adjacent to the campus of an international academy with a sports focus, one of the key features of the R&F Complex is an ice rink shared between the school's teams and the general public.
Throughout the vertically continuous, diverse and dynamic space, the boundaries between tenanted and public areas blur, with customers invited to explore social zones under the glazed skylight, and across the large rooftop terraces.
Bright colours and industrial elements create an informal, contemporary image in the synthesis of ample sunlight and feature illumination.