The City Lantern
CLOU was commissioned by CapitaLand to renovate the interior of Capital Square Beijing and reposition the lobby and public space. CLOU illuminates the office lobby with a modern design language, introducing the concept of 'The City Lantern'. The original dark and outdated lobby is transformed into a more attractive and contemporary workplace while also activating the value of the underutilized space.
Capital Square Beijing, formerly known as Borui Plaza, is located on North Dongsanhuan Road in Chaoyang District, Beijing, with Tuanjiehu Park to the south, at the intersection of the CBD and Lufthansa business districts and is a landmark building of Tuanjiehu Park area. After being acquired by CapitaLand in 2022, it has been revamped with a new brand image and transformed into a high-end office and commercial complex.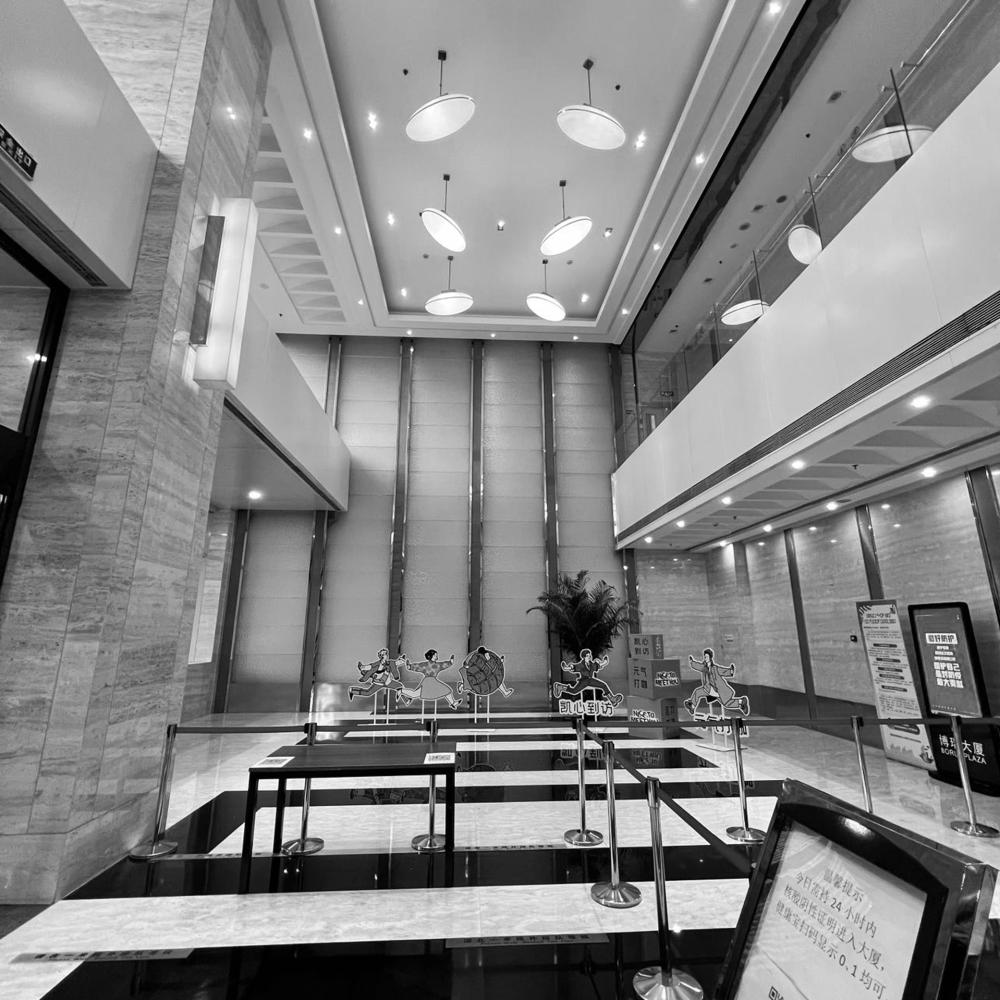 The original interior of the building was dominated by marble, with a classical and antiquated atmosphere, and the interior was overloaded with information. At the main entrance, CLOU renewed the original canopy with a combination of aluminium panels and linear lighting, creating a more distinctive entrance.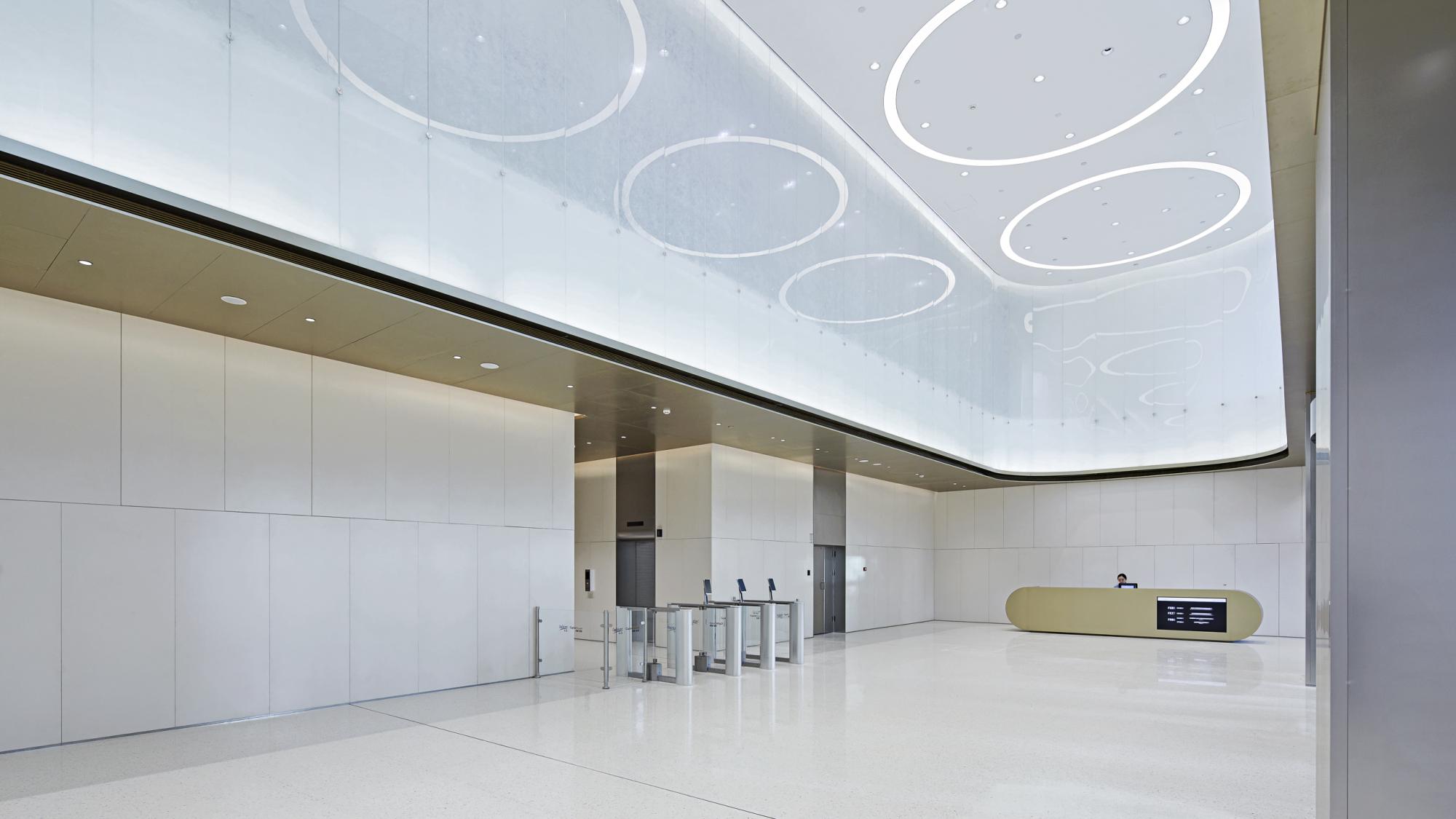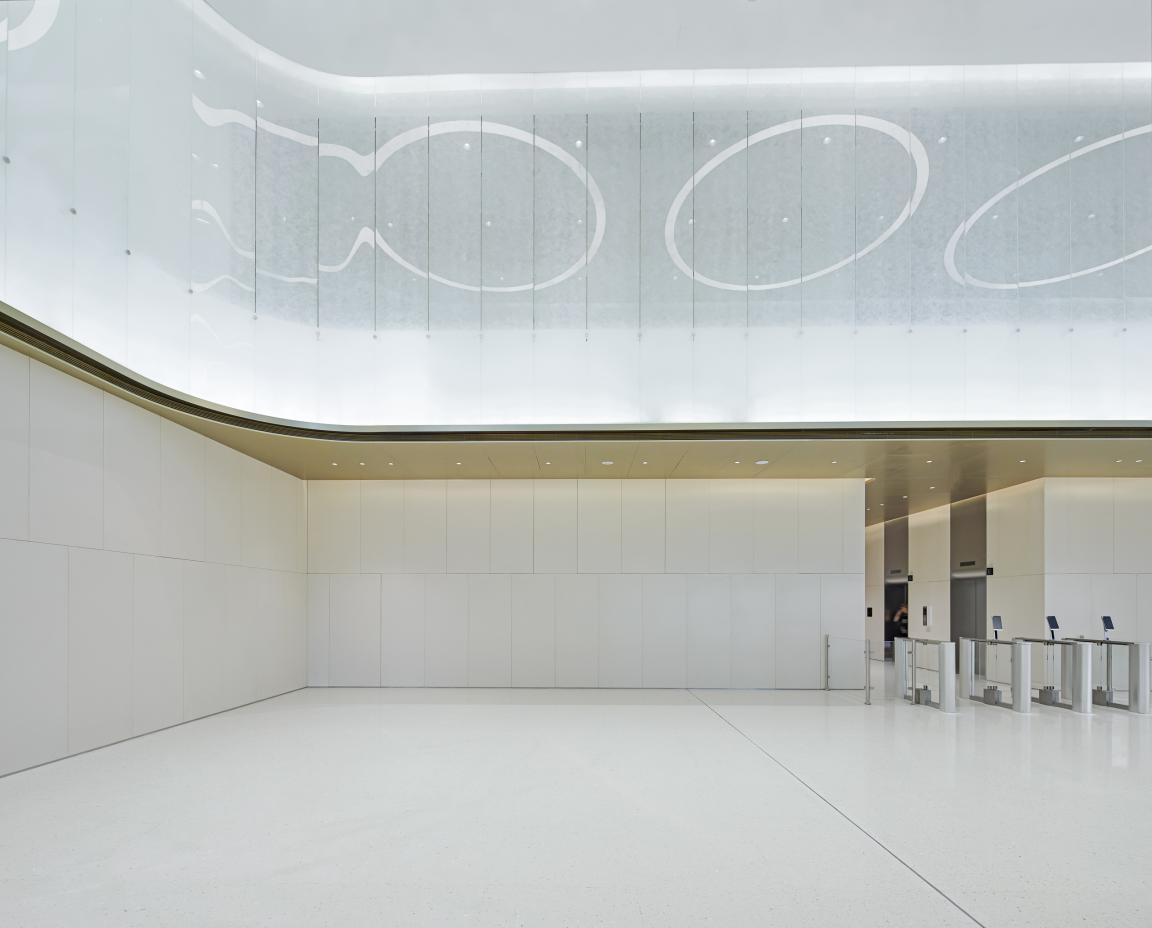 The first floor of the office lobby is enclosed in white laminated glass, combined with soft and elegant circular lighting to create a clean and bright office lobby. Symbolizing a pure and bright "white lantern", which also implies the prosperity of the brand-new Capital Square Beijing and the aspirations of its tenants.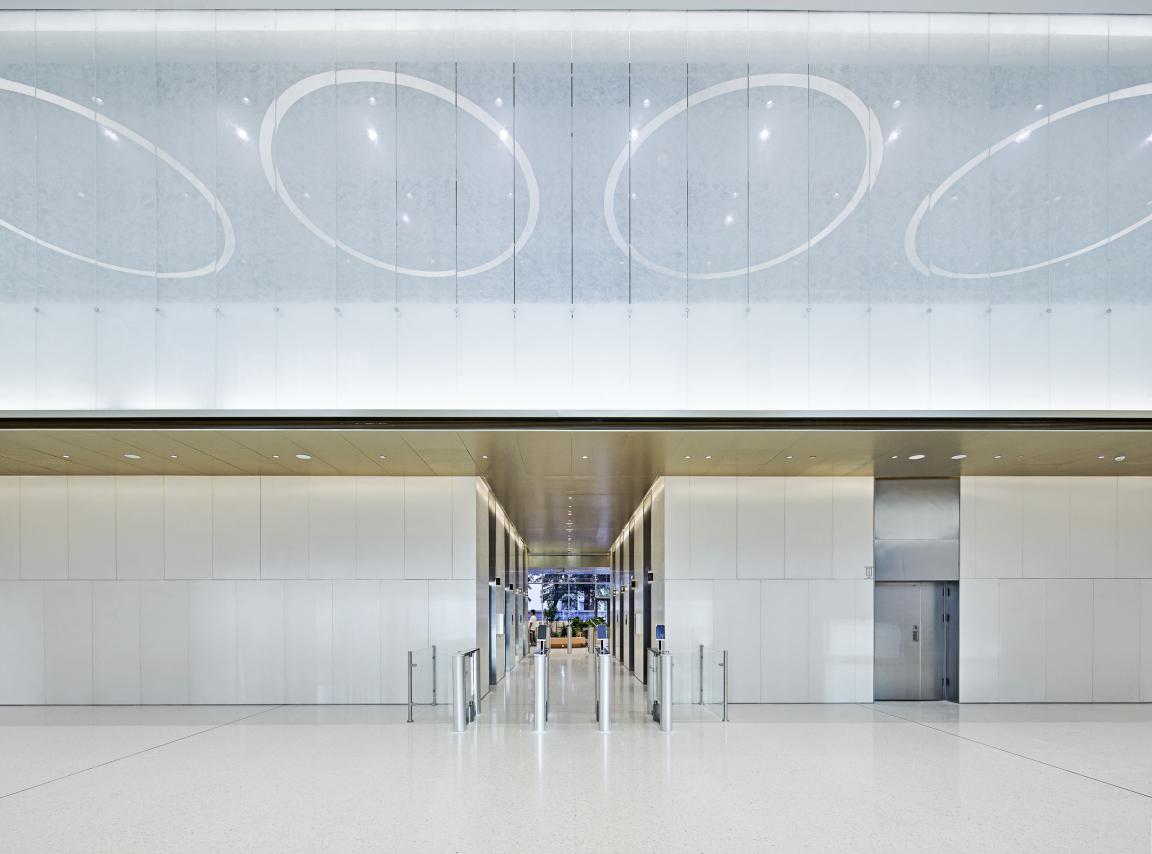 Walls in grey reconstituted stone, white terrazzo on the floor, and partly silver stainless steel, embellished with champagne gold on the ceiling, The lightness and elegance of the enclosed layers of laminated glass contrasts with the hardness of the metal and the terrazzo, forming a harmonious unity of opposites.
Today the office lobby is evolving from a typical monolithic space to a more flexible space that connects to the street and community. In optimizing the plan, CLOU discovered that the small east lobby was highly used by the tenants, but the entrance was not obvious and the surrounding environment was poor. In the renovation, CLOU optimized the interior of the East Lobby, and created a coffee and rest area, adding more social function to the originally neglected space.
The signage design continues the interior design elements using gold stainless steel and simple and square fonts, which provide clear guidance and complement the overall interior environment.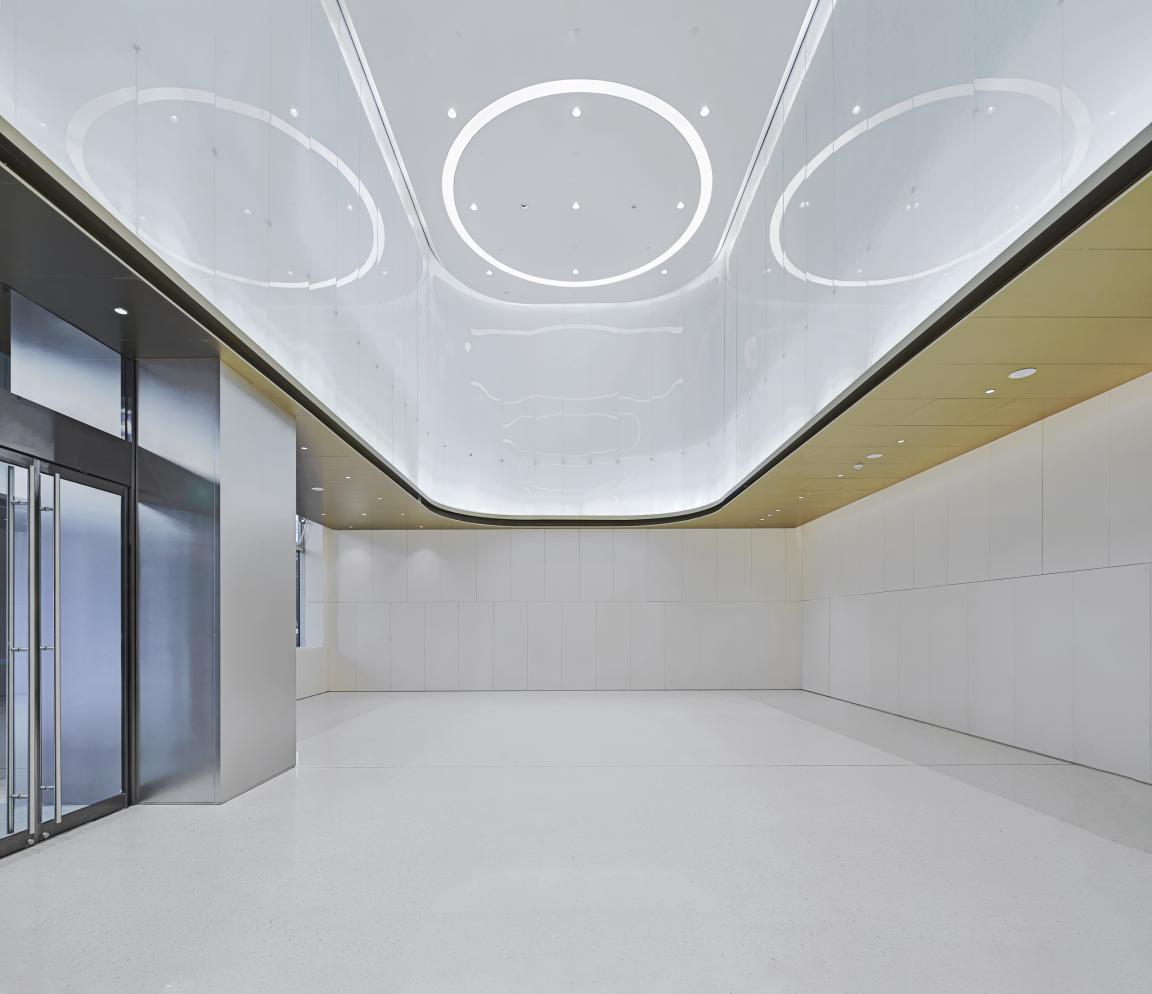 The revitalised Capital Square Beijing has been successfully transformed into a contemporary workplace, continuing to serve the high-end office community that meets today's work and social needs.