The interaction of changing sceneries, multi-level feature spaces, and a soft colour scheme, creates a unique boutique shopping experience in a suburban Beijing mall.
CIFI Gongchen Beijing was found as an existing shopping mall with relatively small volume and large number of storeys but a big commercial ambition to challenge traditional notions of retail design.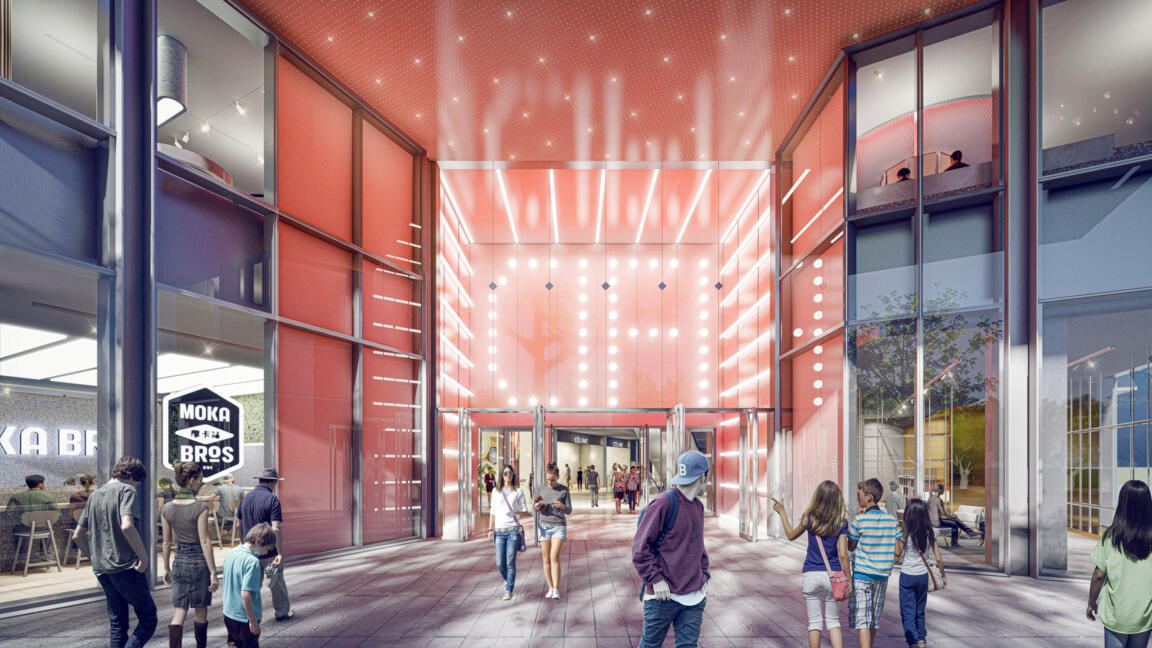 Vertical Hutong
The 8-storey tall project is nearly 30-kilometer away from the main capital area. The construction area is 48,000 square meters. CLOU aims to blur the boundaries between retail units and public spaces in CIFI so that more commercial activities can be extended to public space. The borderless integration of tenants and public area hopefully will create a fresh, vital, and immersive shopping environment.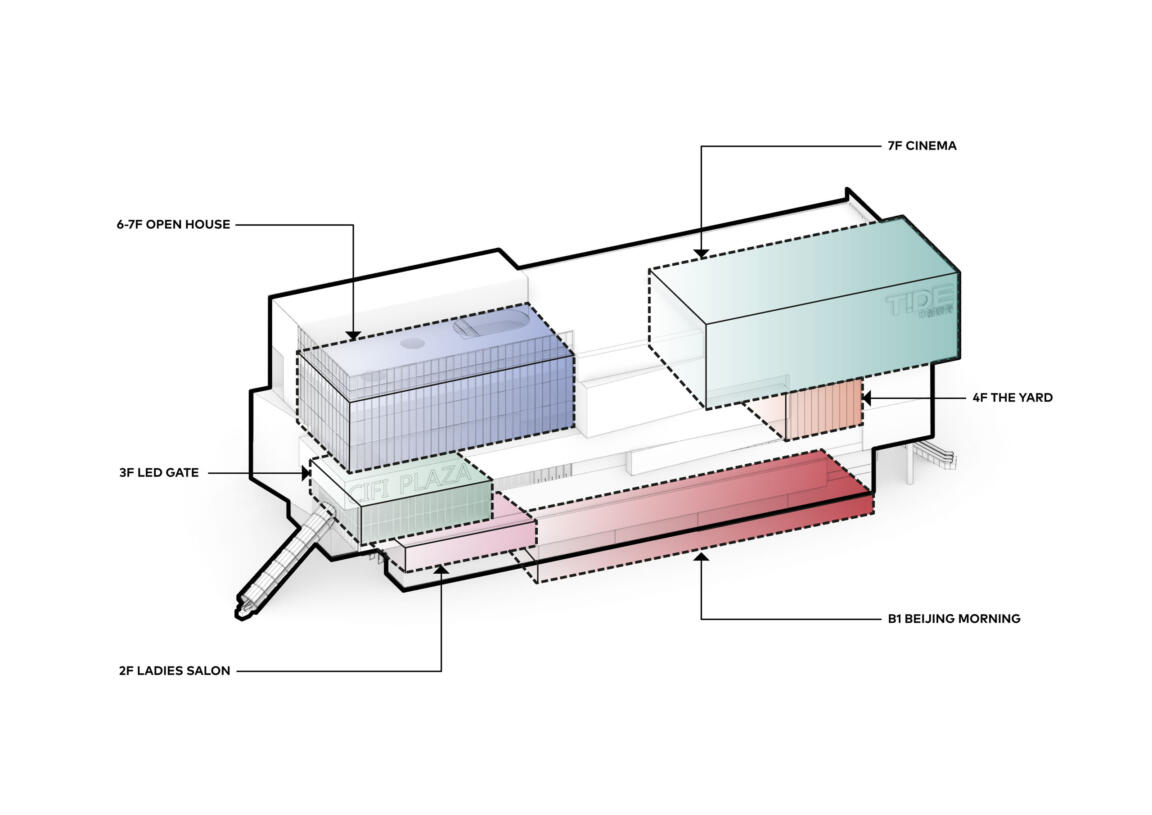 Extend & Integrate
To ensure footfall across all areas, three key spaces at the ends of the box-shaped mall create uniquely themed atria at varying levels. Anchor shops occupy opposite ends of the mall, complementing the atria in a well-rounded journey that drives circulation upwards and around. Boundaries between retail units and public spaces are dissolved to foster an immersive experience.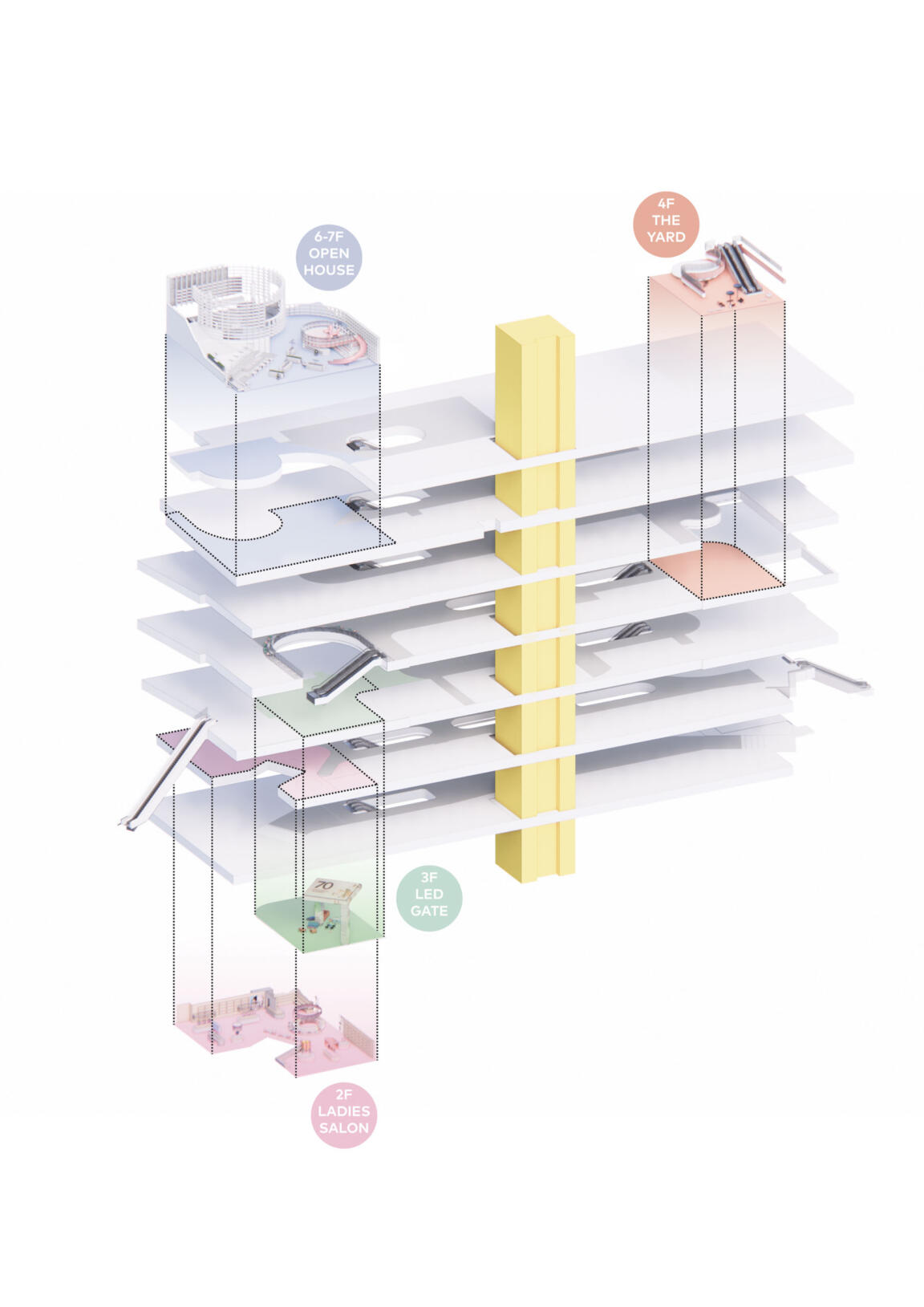 With complementing colours and an overarching botanic motif, the key spaces, 'The Salon' with its soft beauty theme, 'The Lounge' with its LED centre column, 'The Yard' with its outdoor-indoor garden, and 'The Library' with its multi-level terraces, attract correlatively boutique retail tenants, in a warm and convivial atmosphere for customers to enjoy.