Dadi's brief required a design that would create an iconic identity for their new brand launch.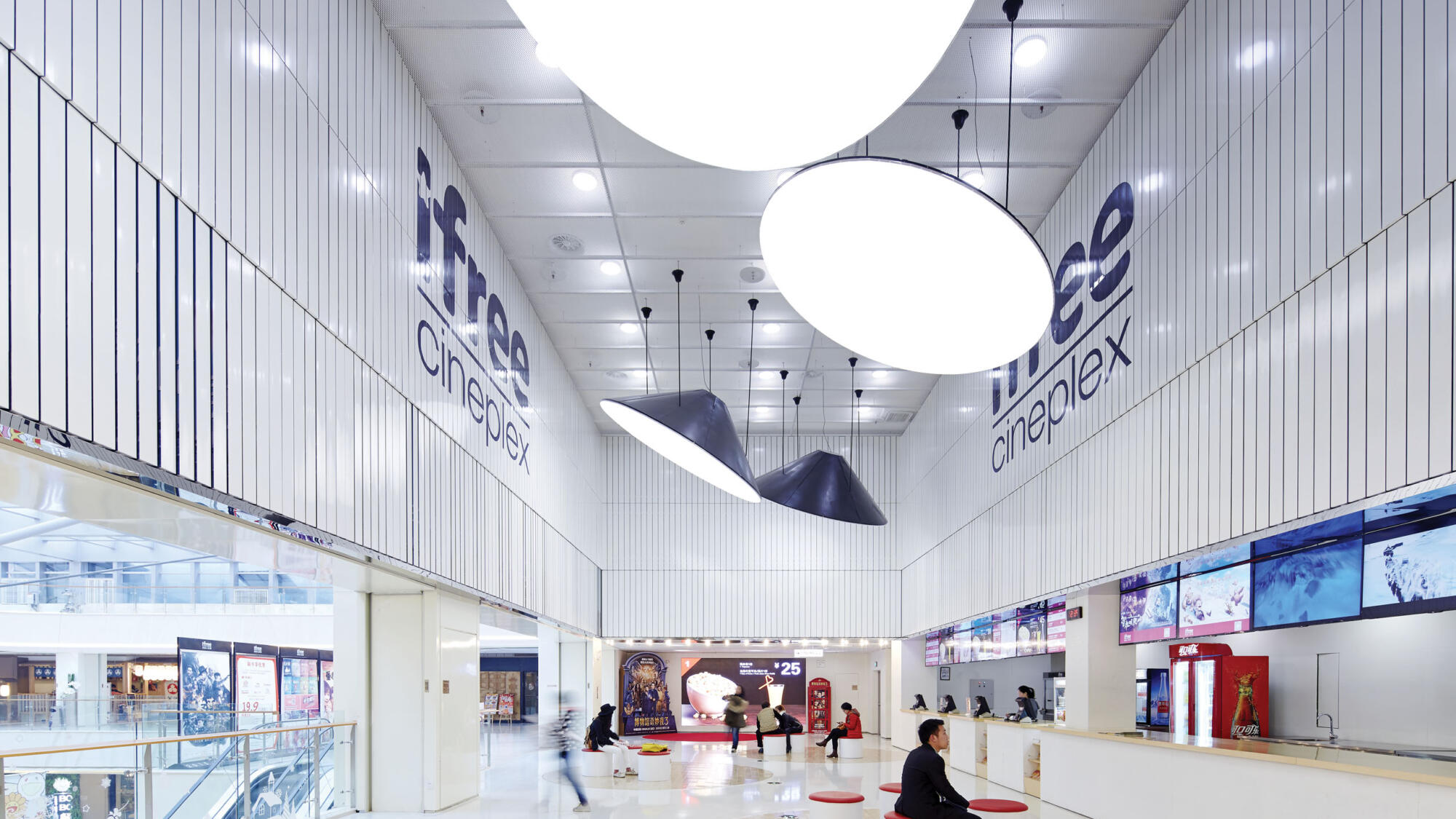 iFree Cineplex – Captured Frames
Housed within a retail complex at the heart of Chongqing's shopping district, iFree is the new brand of Dadi Cinemas.
CLOU's response is a playful one, celebrating the history of filmmaking as well as satisfying people's anticipation of visiting movie theatres. The interiors draw reference from classic movie theatres in history and the stop motion frames of early cinematography.
With its clean lines, robust fair-faced concrete and metal mesh ceilings, the use of red velvet, and the larger-than-life suspended lamp cones, the cinema reminds one of the grand theatres remodeled with a young and urban take. A contemporary and thoughtful demonstration of iFree's new brand identity is also designed by CLOU.