CLOU's design achieves maximum land use efficiency whilst creating an iconic muilti-functional public building which accommodates community needs.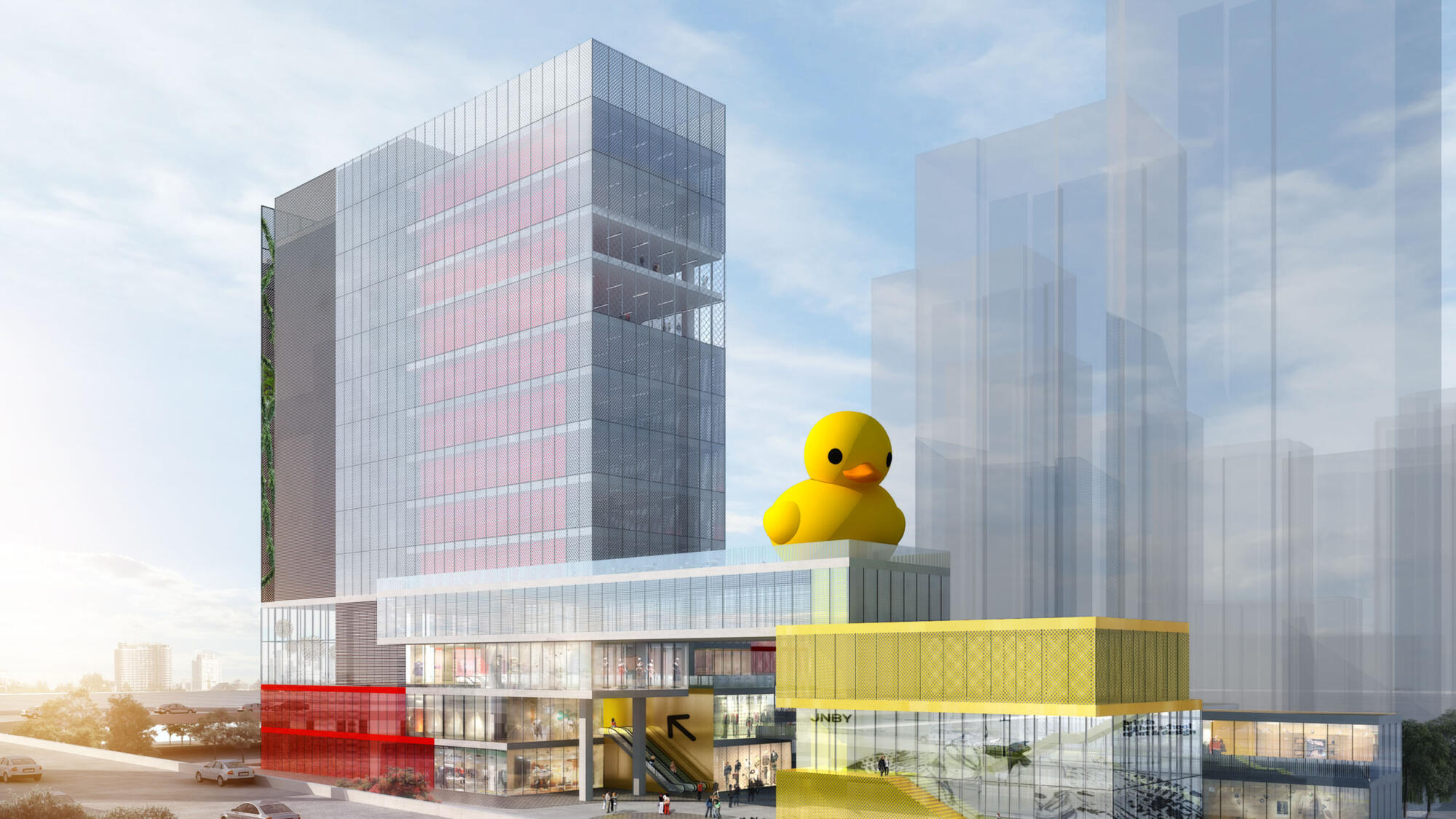 The Vanke Hangzhou JCC commercial plot is located adjacent to the city viaduct and the Tiesha River. The development is planned for residential-commercial dual purposes, as such CLOU aims to deliver a mixed-use design which combines retail, office, fire station and public spaces which attracts footfall beyond the community it houses.
The design features an elevated lobby on the fourth floor which enhances customers' spatial experience upon arrival. The retail massing is broken down into smaller volumes and connected by criss-crossing circulation routes. The vertical integration of office lobby and different retail programs encourages communication between both sides. The circulation routes incorporate bridges, external staircases and small plazas, which are also public spaces to cultivate civic and urban activities.
A flexible terraced landscape and platforms provide opportunities to host events. The elevated plaza at lobby level has a lotus theme and can accommodate outdoor fashion shows. The fire station, which features a rooftop exercise area, is characterised by its red eye-catching façade.