Art-deco department store interiors like the Bullocks Wilshire Perfume Hall in Los Angeles inspired the design.
The original brief for Jewellery Box Chaowai was to design a high-end boutique, however, given the scale of the project, CLOU felt that a department store look and feel might be more appropriate.
To create a sense of unity throughout the design, counters were fitted with anodised, corrugated steel and customised in a range of tones and natural stone selections to create a different atmosphere on each floor. Each level hosts different precious stones and as such the lighting and materials have been selected to show the jewellery in an optimal way. Diamonds on the ground floor require cold lighting, which is balanced by gold column cladding and signage boxes, while on the second floor, jade jewellery, which requires warmer light, is offset by darker material finishes.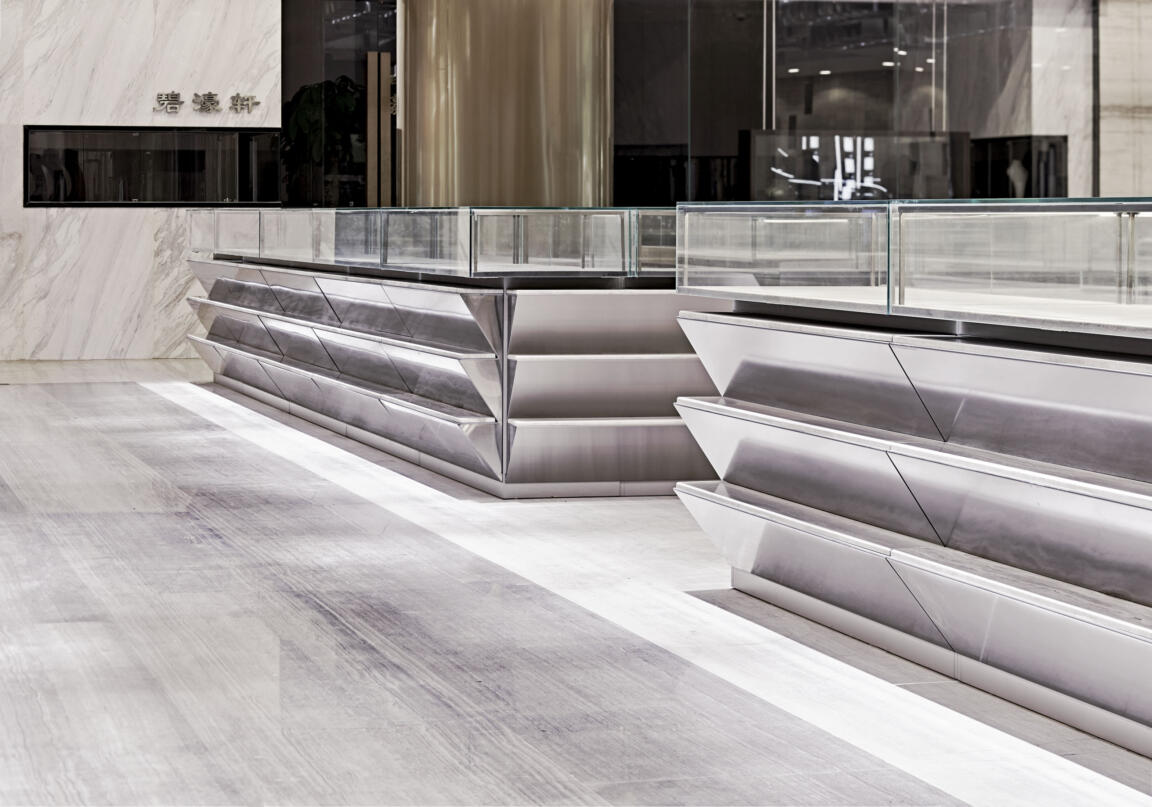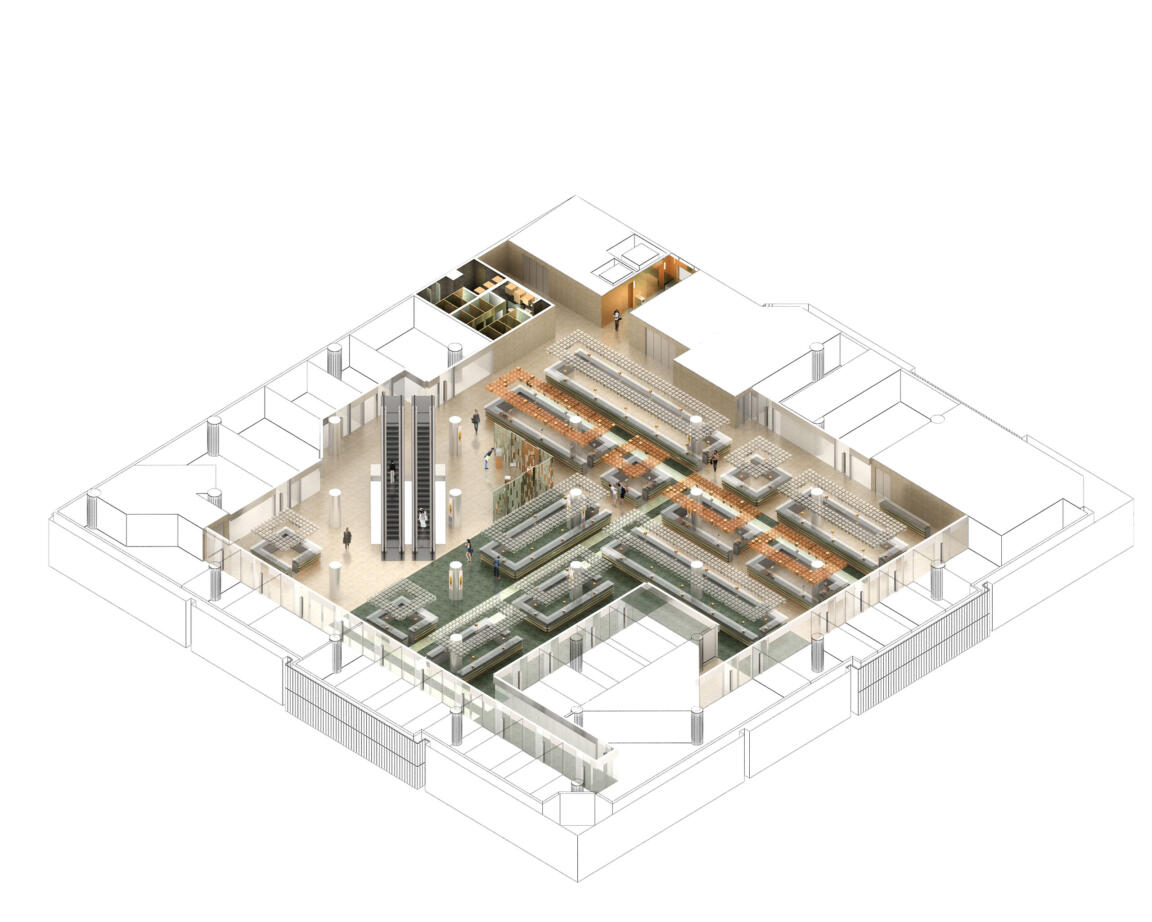 Awards
World Interior News
Interior Retail
Finalist