CLOU embraces technology to bring a bridal boutique into the 21st century.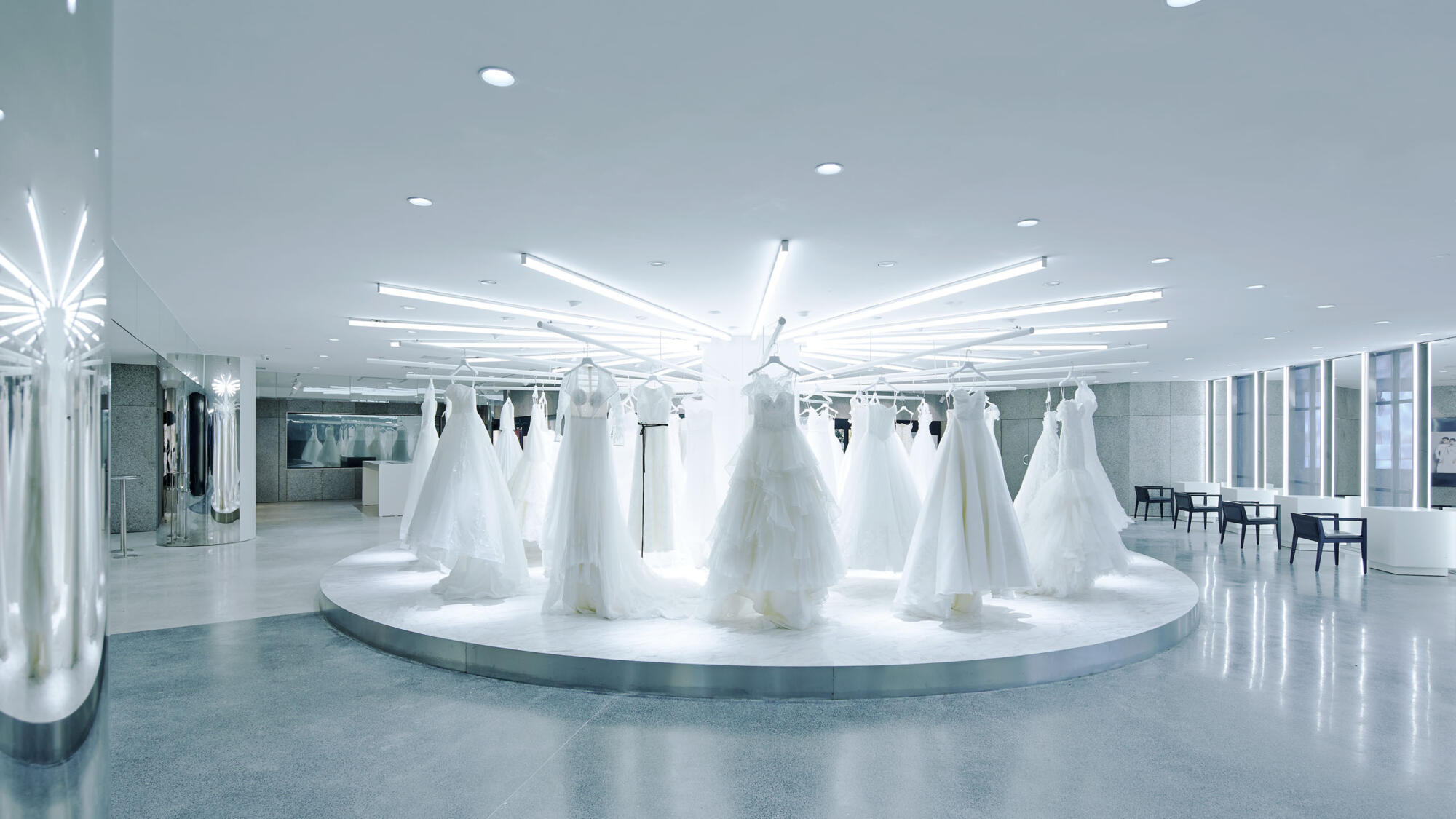 Beijing wedding planners Jiuxi reimagines its services with 21st century relevance in an exhibition designed by CLOU.
The fourth floor of the space mimics a sleek, highly organised jewellery box but with a digital layer – polished terrazzo flooring paired with black anodised steel cladding speak to Jiuxi's meticulous eye for detail, while large dividing mirrors and pivoting monitor walls enhance the projection of the wedding.
Alongside the makeup tables, wedding gowns and jewellery on display, there is an interactive honeymoon exhibition as well as a central rotunda with 360 degree LED projection screens and VR headsets. This room gives customers a virtual experience of their tailored wedding package, including dream honeymoon destinations. By implementing digital technology, couples are able to get a real feel for the big day that normally occurs only in the mind.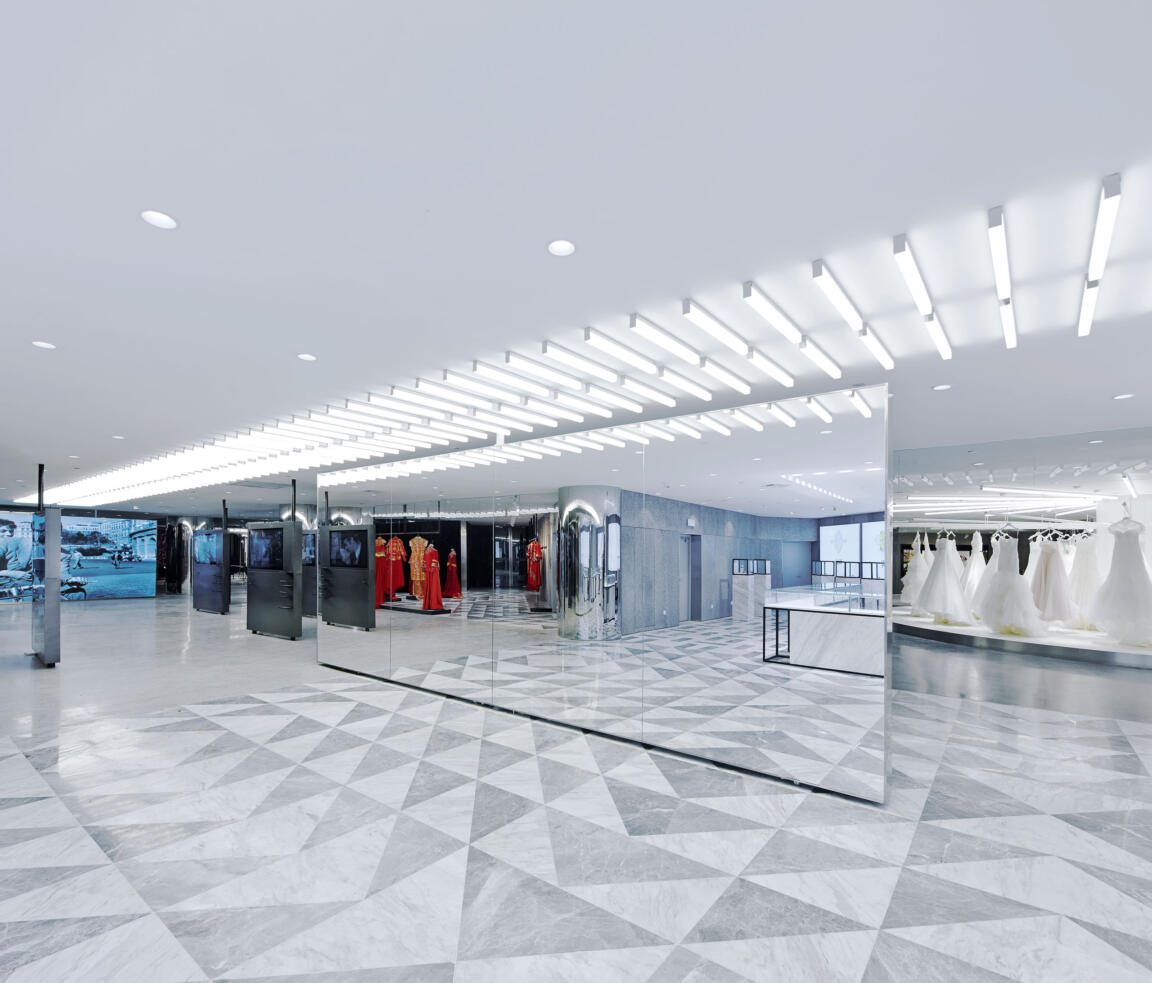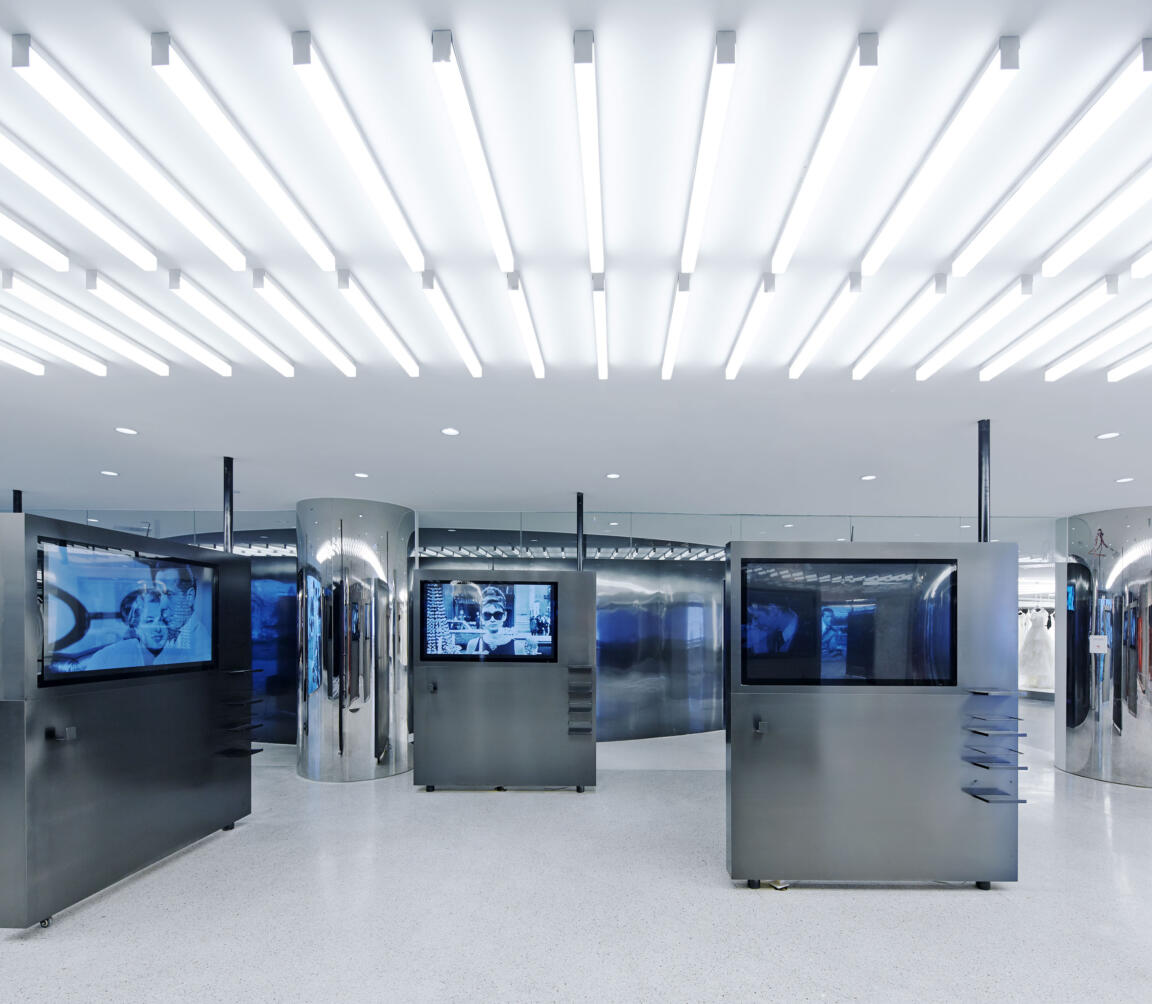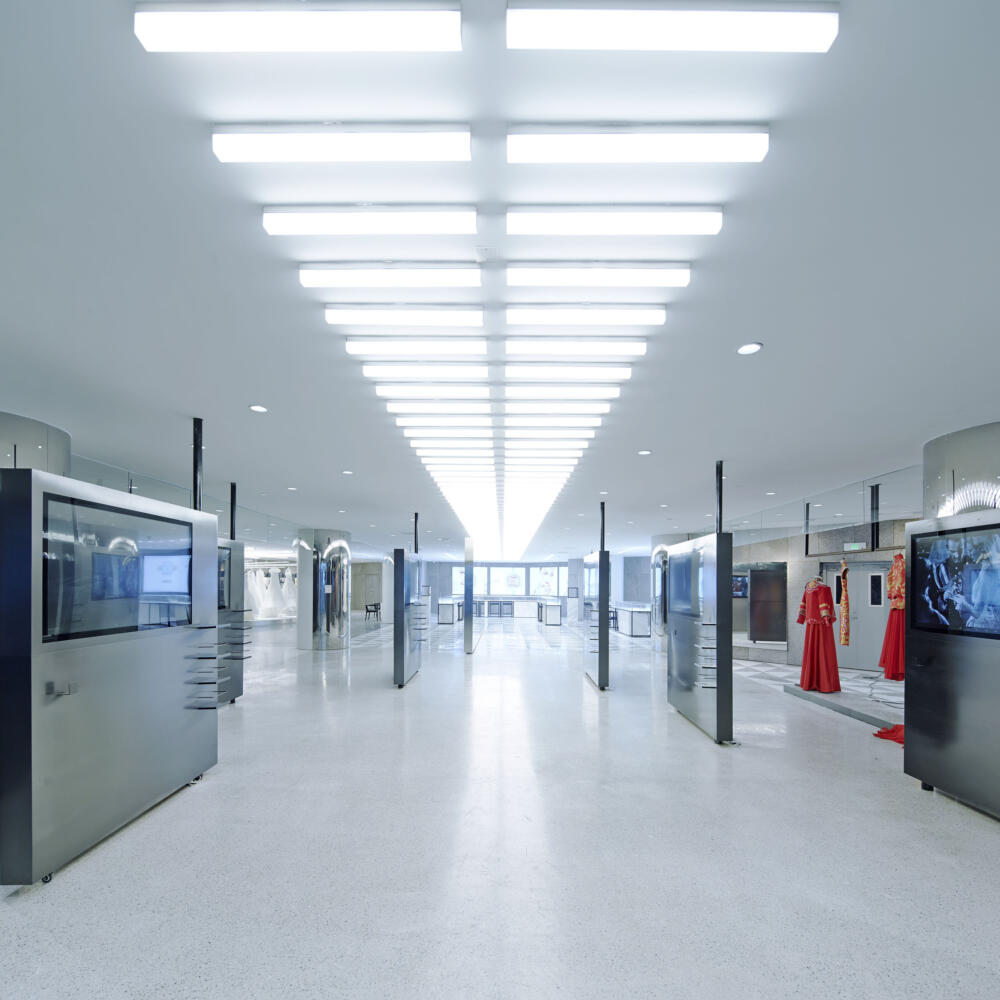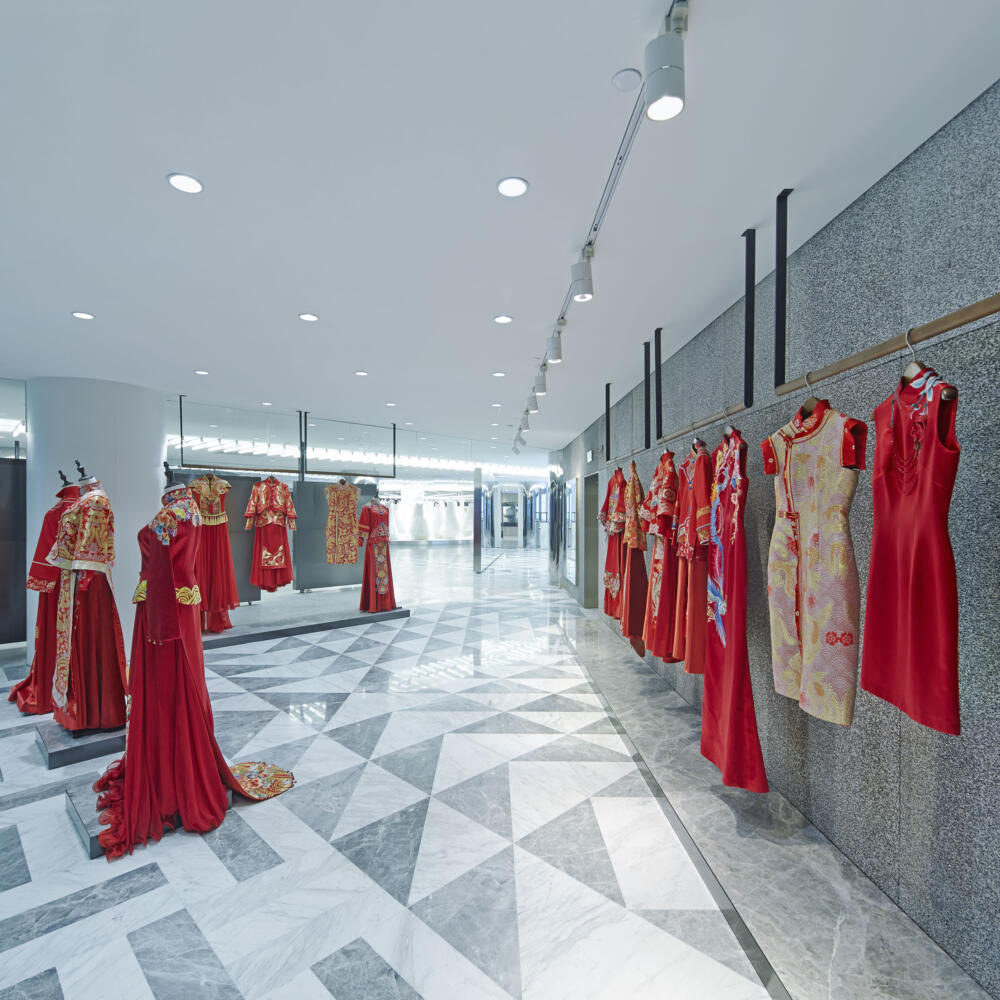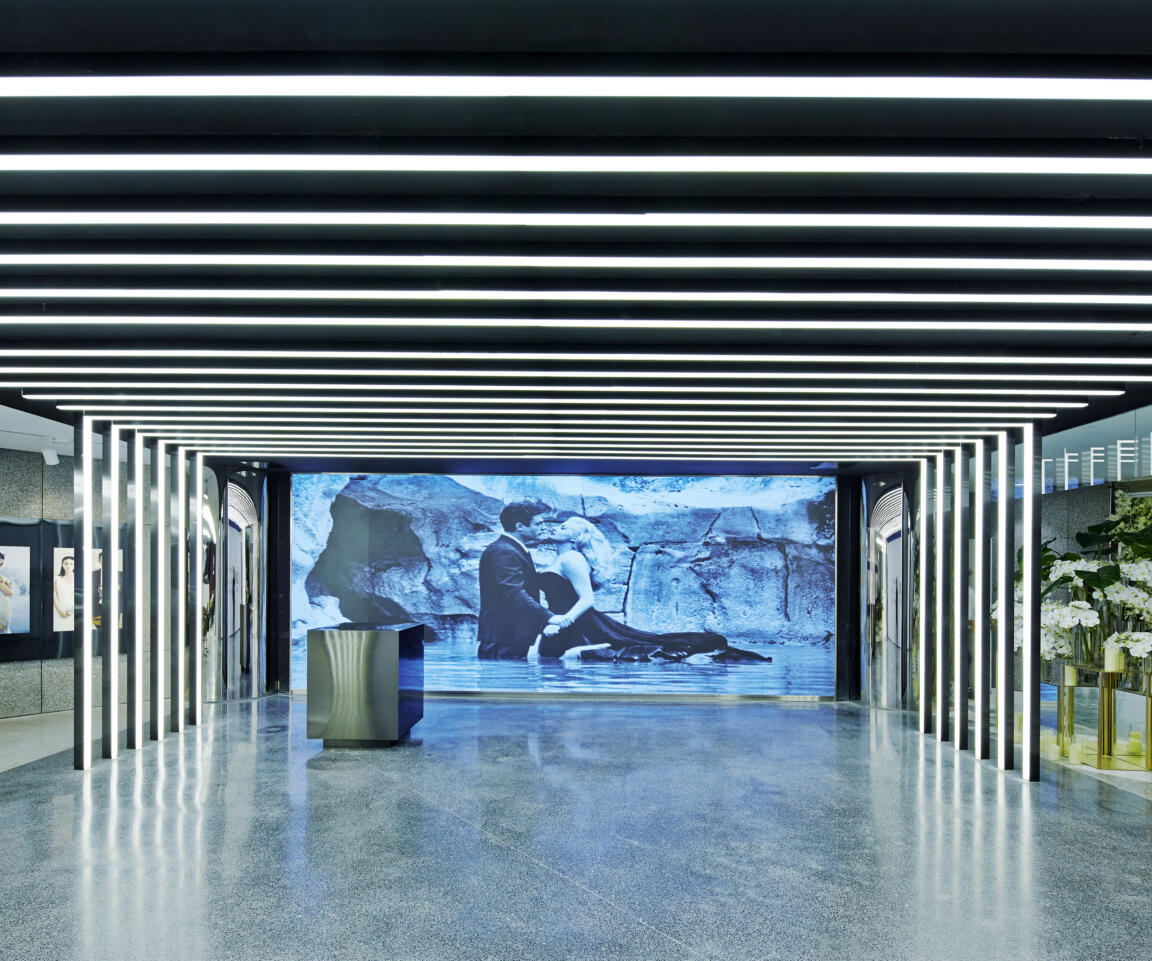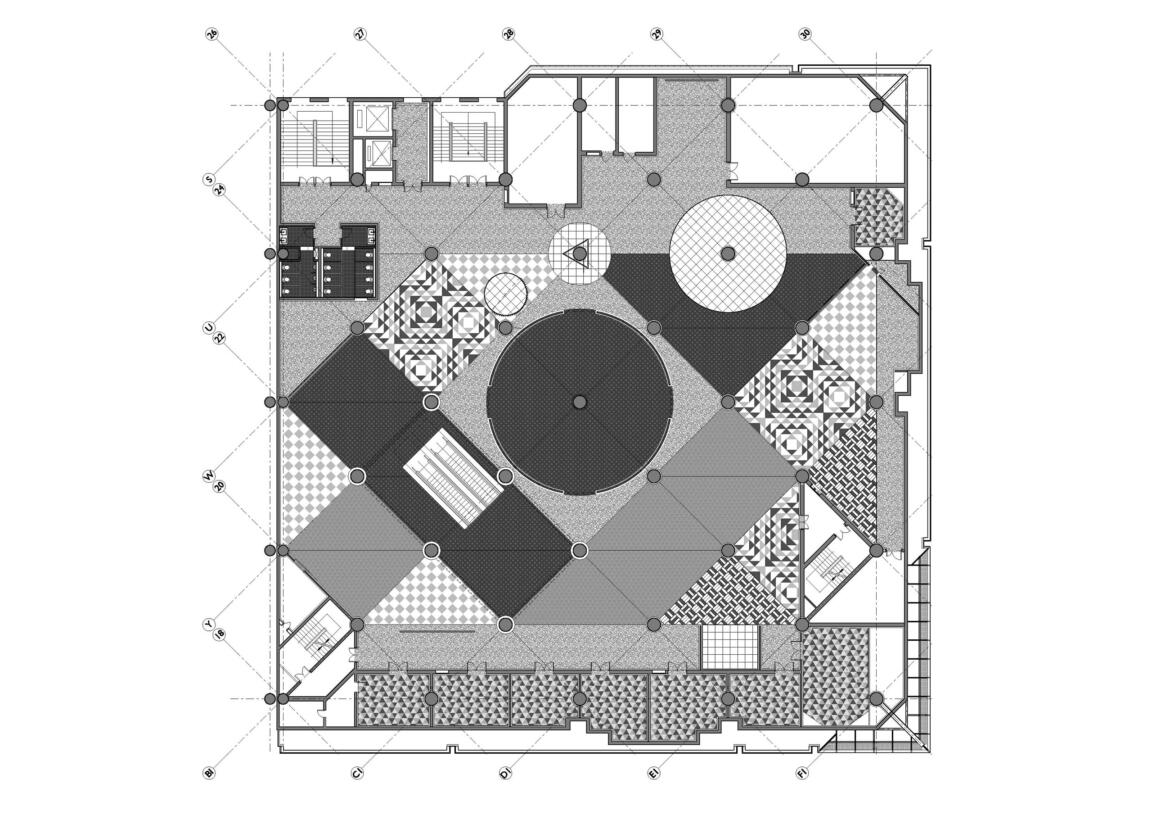 Awards
World Interior News
Interior Retail
Finalist