Blending indoor and outdoor, Shanghai N.E.O Plaza proposes a new lifestyle destination for locals and tourists alike.
Designing Future Communities
Shanghai N.E.O Plaza is a thirty minute drive south-west from Shanghai Pudong International Airport. It is located in a rapidly developing residential suburb which is a moderately famous tourist destination thanks to its preserved Song dynasty historic town.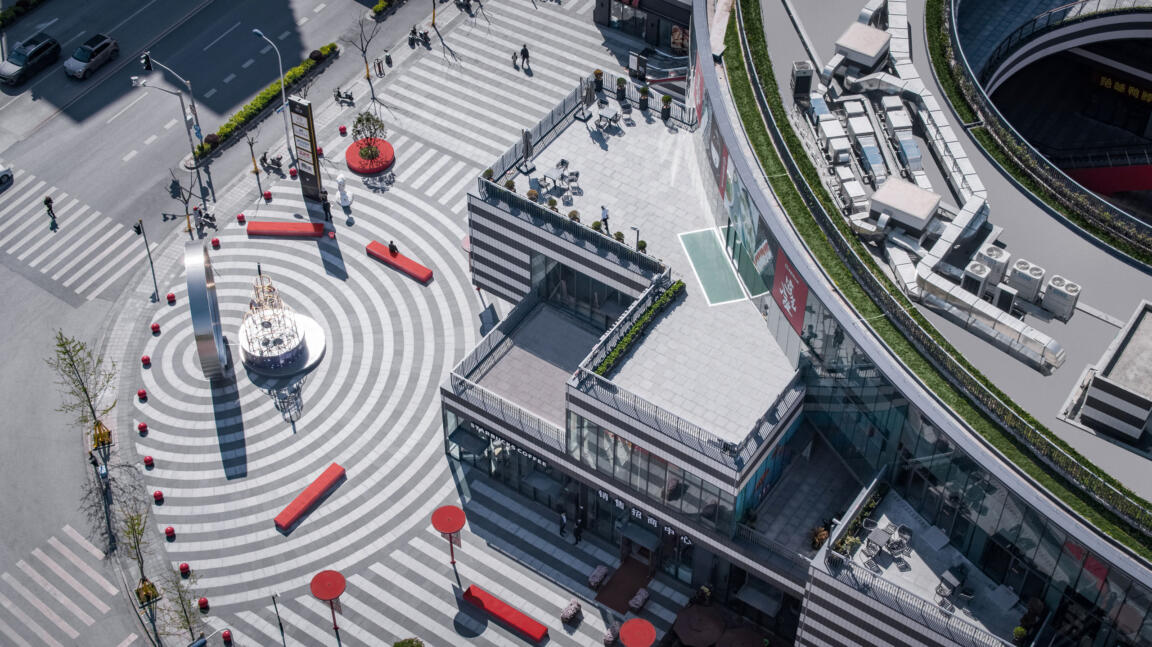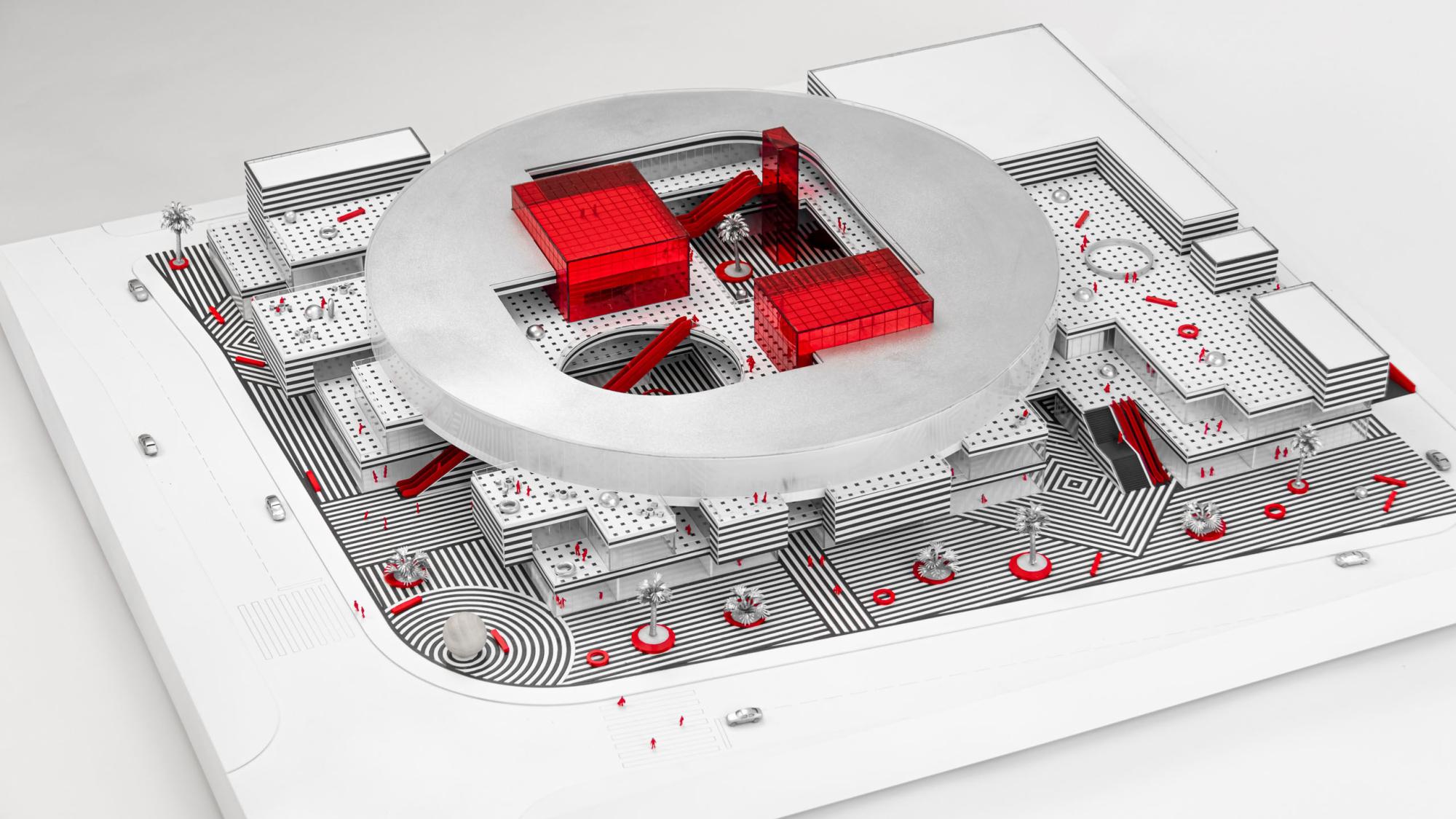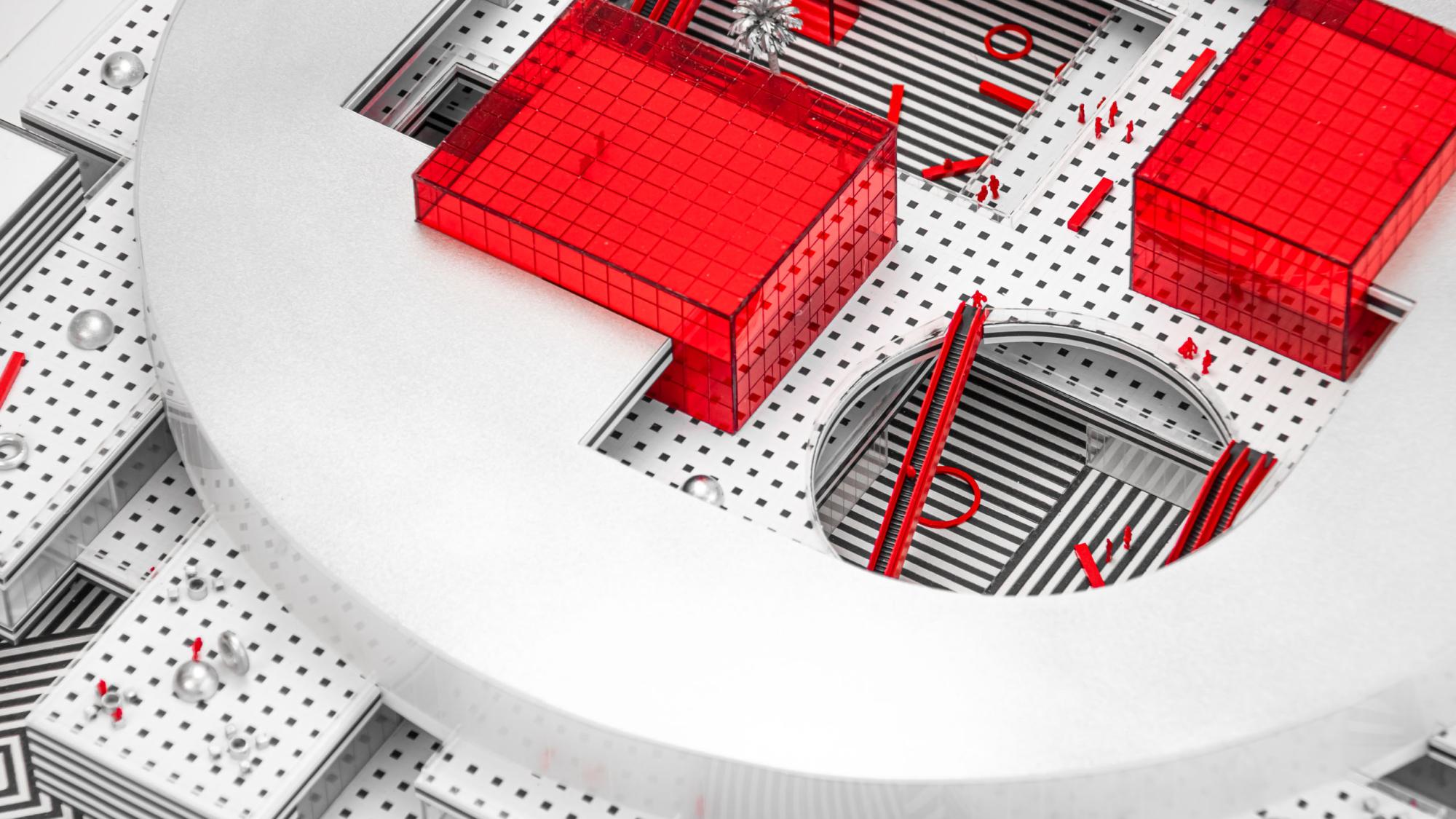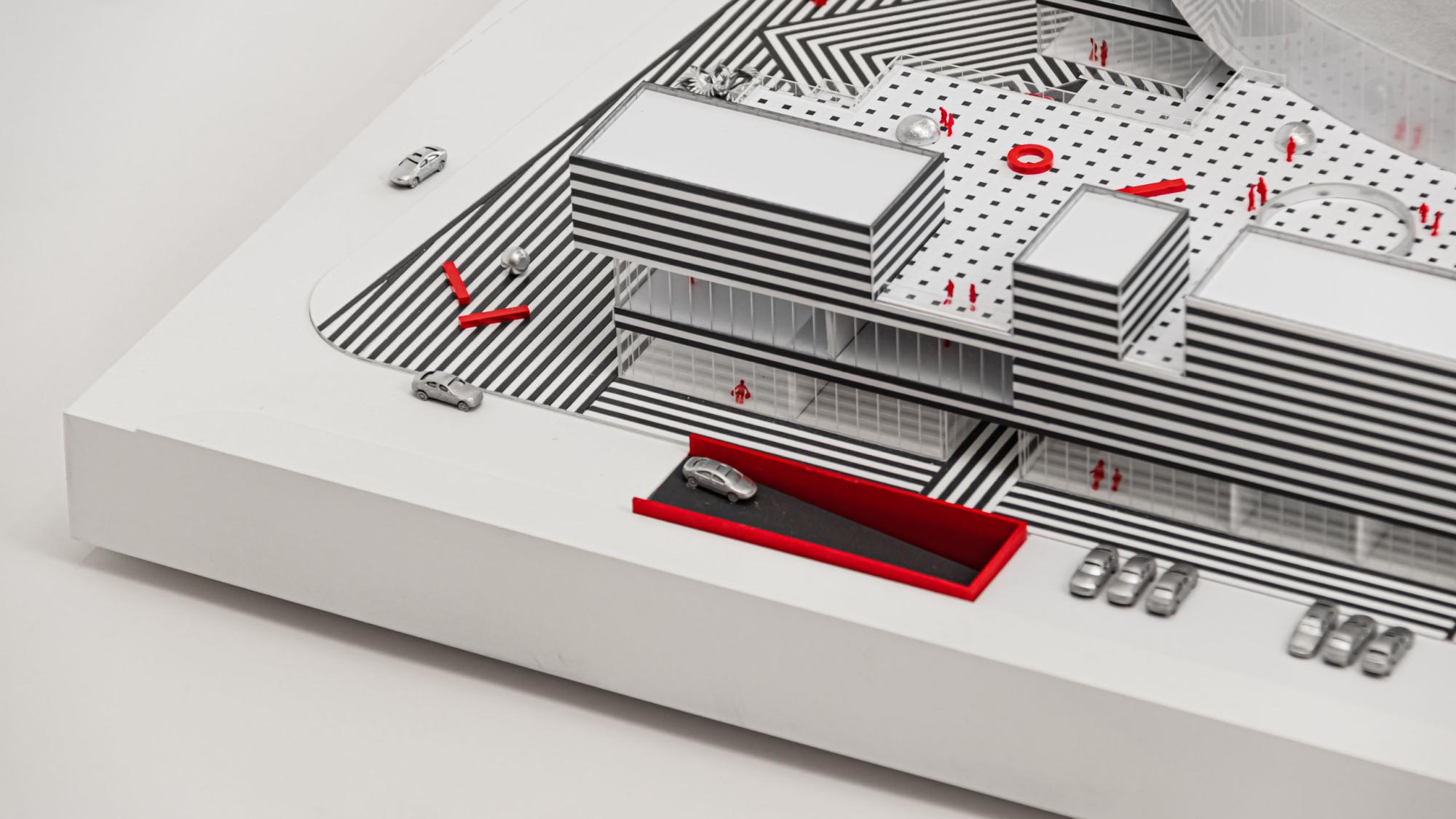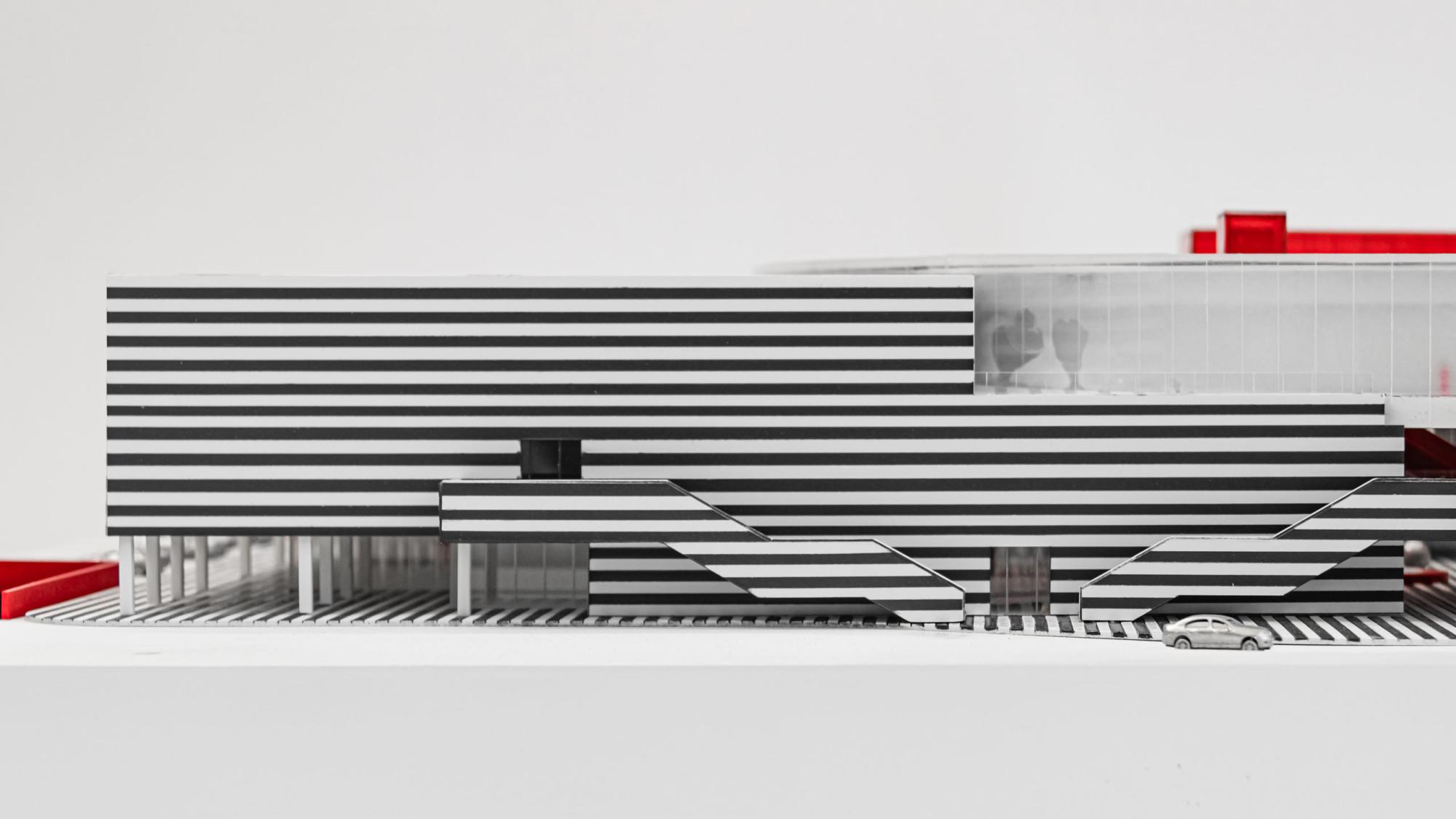 The 24,500 square-metre outdoor mall comprises of shopping, entertainment, and dining facilities with social gathering spaces at its core. To ensure footfall to all retail areas, three public squares connect diagonally from the main corner entrance to a large plaza in the southwest.
New & Ancient Mix
The stepped massing of the first two floors references the more intimate scale of the nearby ancient town. To achieve maximum commercial exposure, an iconic ring-like object sits on the roofs of the streetscape below.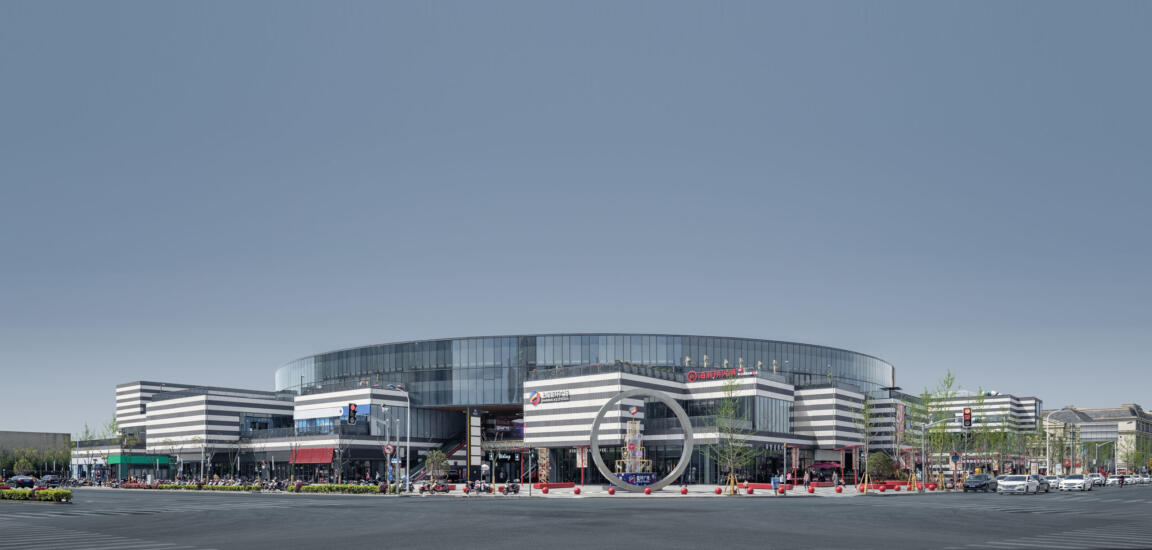 The ring above is clad in textured glass allowing diners views out over the elevated terraces and city. The lower levels' black and white terracotta strips are a contemporary reference to Shanghai's "Shi Ku Men" brick architecture.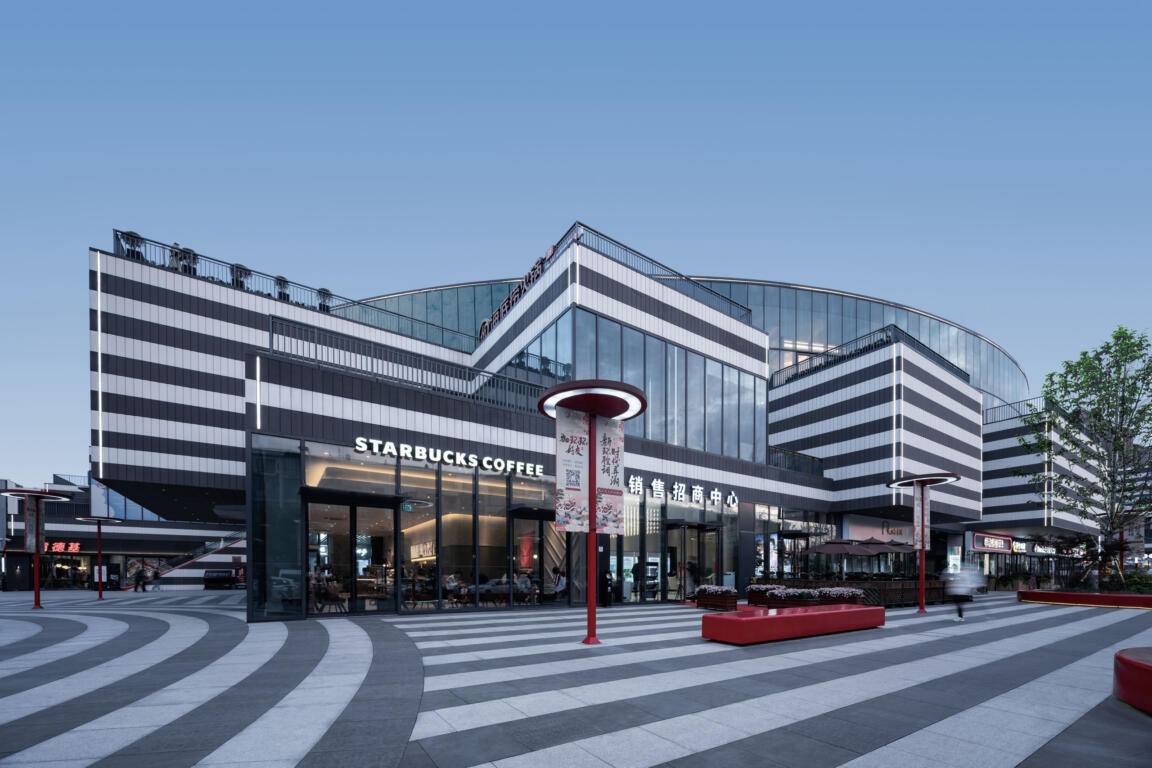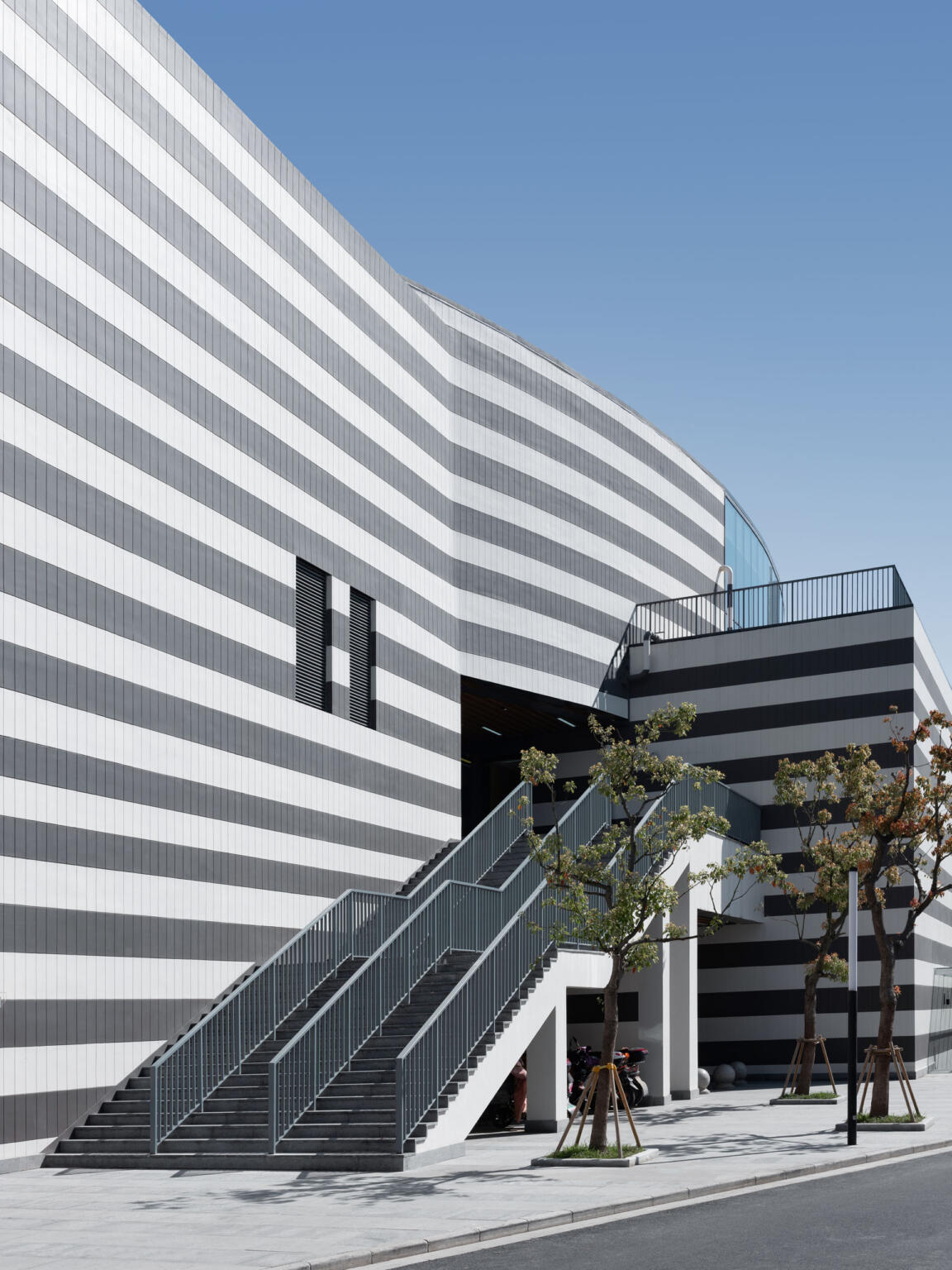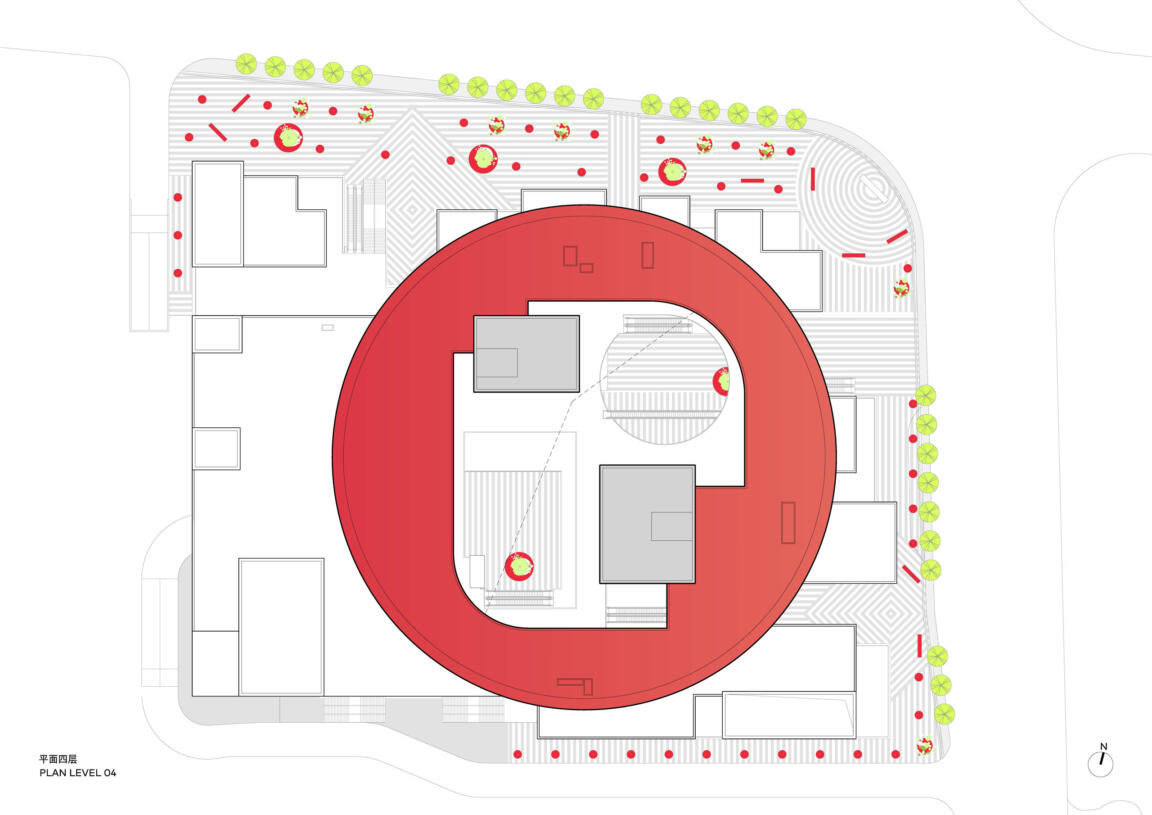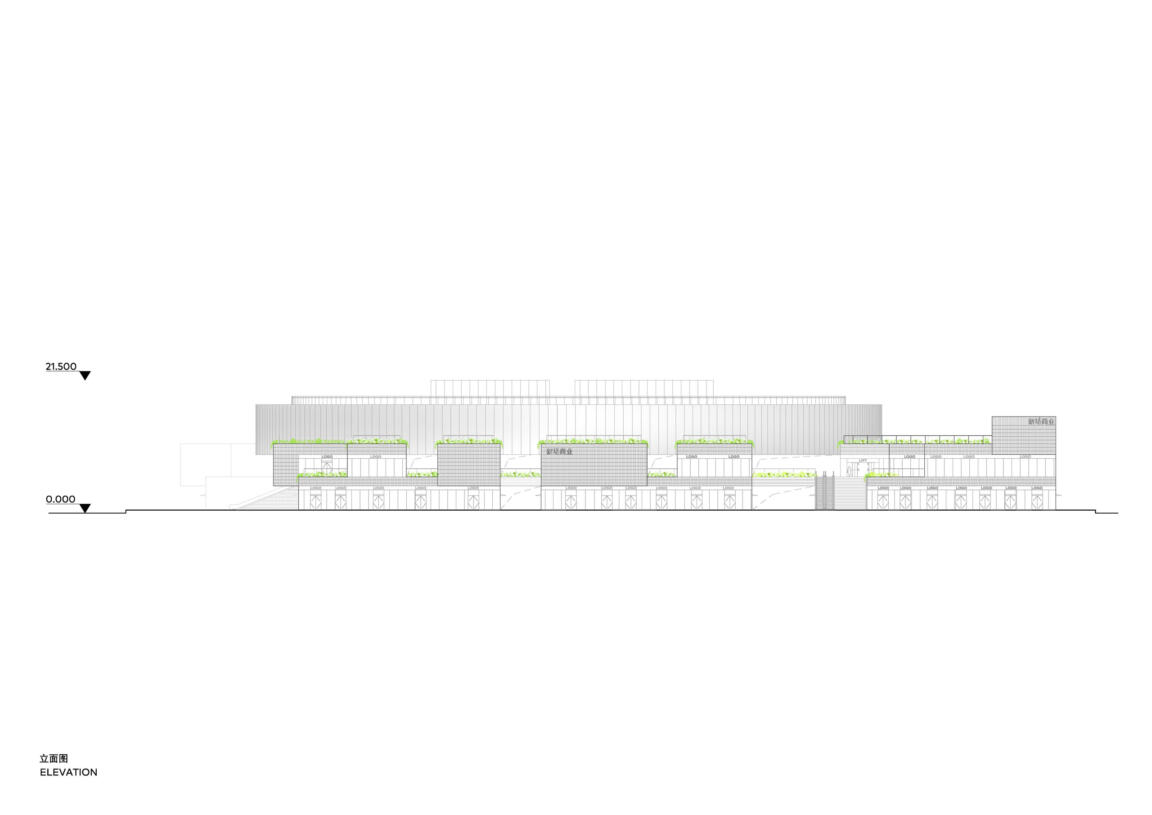 Project Team
Construction Drawings/MEP/Structure
Shanghai New Construction Architectural Design Co., Ltd
Facade Consultant
Schmidlin Facade Consultancy
Photography
Shining Laboratory