Horizontal and vertical elements rise up from the landscape, relating to the distinct qualities of public and private zones by a series of terraces that step down towards the water edge.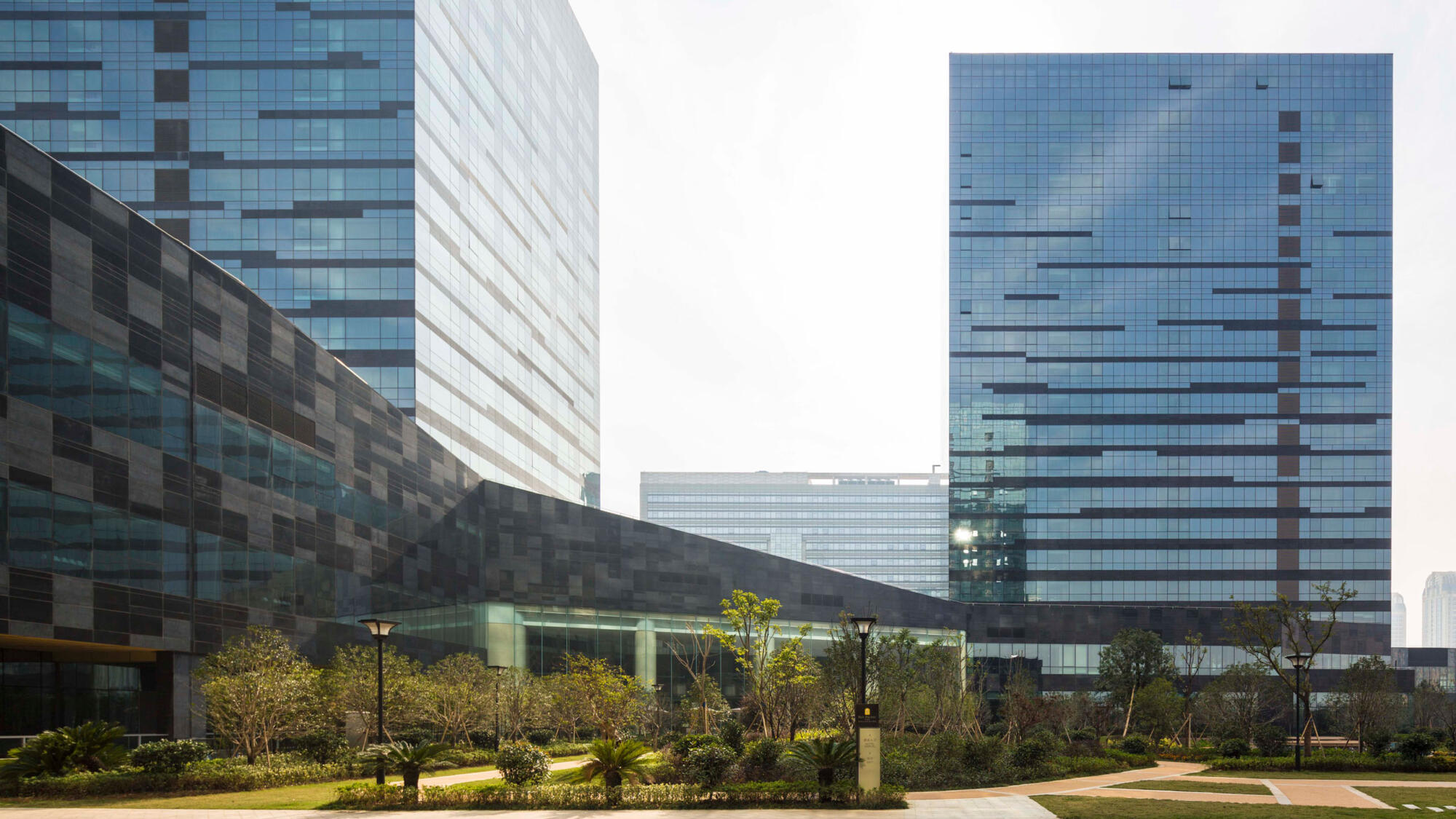 The Pan Pacific Ningbo is situated within Ningbo's New West Development Zone. The entire area is remarkable for its abundance of green and interconnected waterways. The plot accommodates a 500 room five star hotel and a 1000 seat ballroom. The overall built area is approximately 116,000sqm.
The private courtyards in the hotel area are separated from the public footpath. Layered vegetation ensures privacy for residents and hotel guests whilst providing uninterrupted views of the waterfront. The façade design of the hotel expands and flows horizontality in order to relate the architecture with its natural setting. The podium and tower are treated as integral parts rather than separate elements.
Two undulating paths inform the terraced geometry of the waterfront landscape. One path follows the water edge whilst the other relates to the F+B programs within the adjacent podium. As the distance between the water edge and the podium narrows and widens these paths intersect or form pockets of terraced green.