The vaulted double-height spaces provide a creative social atmosphere and a feeling of exploration.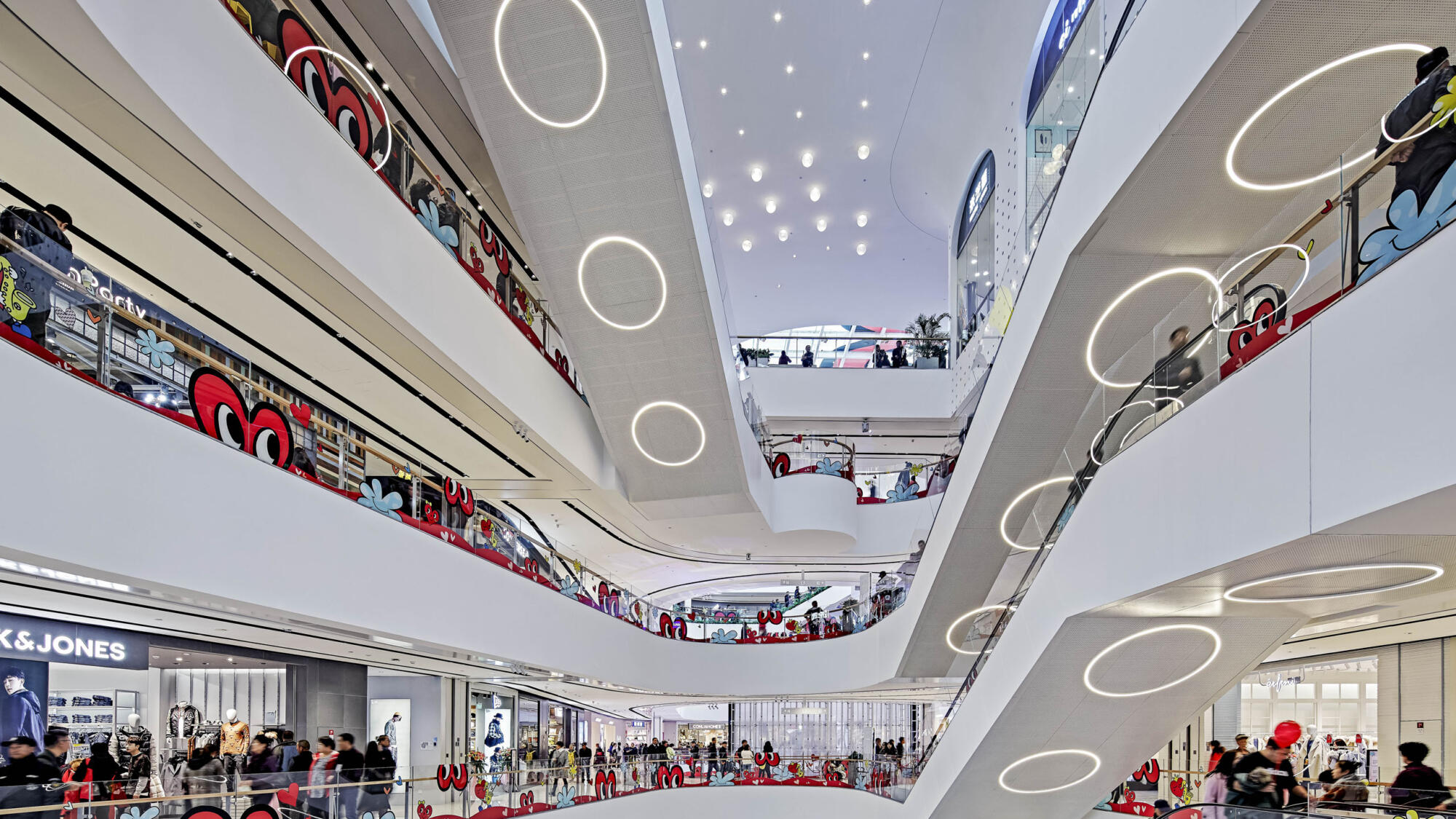 CLOU has designed the interiors for the 42,000 sqm, 6-story shopping mall. Located at the western end of Beijing's iconic Chan'an Avenue, this community mall will provide a new focal point for the Mentougou District.
A key design intention focuses on providing a creative social space on the mall's top floor enticing visitors to visit, capture and share the design on social media. The vaulted double-height spaces were inspired both by Beijing's imperial archways and the light-flooded renovated factory spaces in Beijing's Art District which now operate as galleries. Featured details include mirrored inlays and over-sized light bulbs creating interest on the curved surface of the seamless GRG panels.