Showcasing the future potential for diverse regional development, the Qingdao Vanke Coastal City combines work and living spaces in an accumulative setting correlating to nature and vista of the site.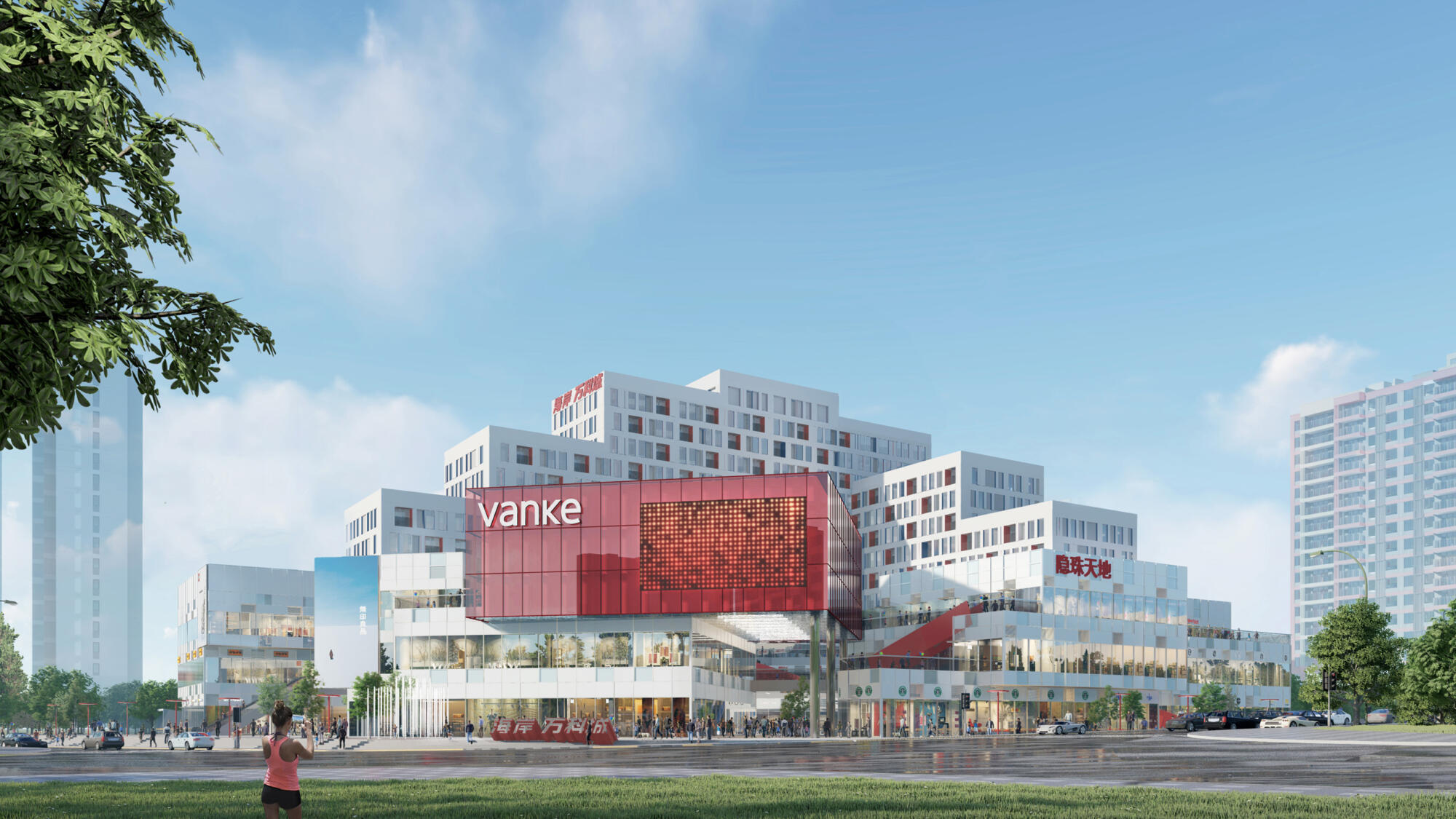 Vanke Coastal City
Located on Qingdao's west coast far away from the busy city centre, from the tourist hustle of Zhanqiao Pier and the crowded bathing beaches, Vanke Coastal City sets a first development milestone in the new Yinzhu district, whose scenic attractions are yet awaiting to be sustainably embraced.
The multifunctional complex simultaneously serves as a comprehensive contemporary lifestyle hub, a community connector and a tourist destination, bridging work, leisure, and accommodation.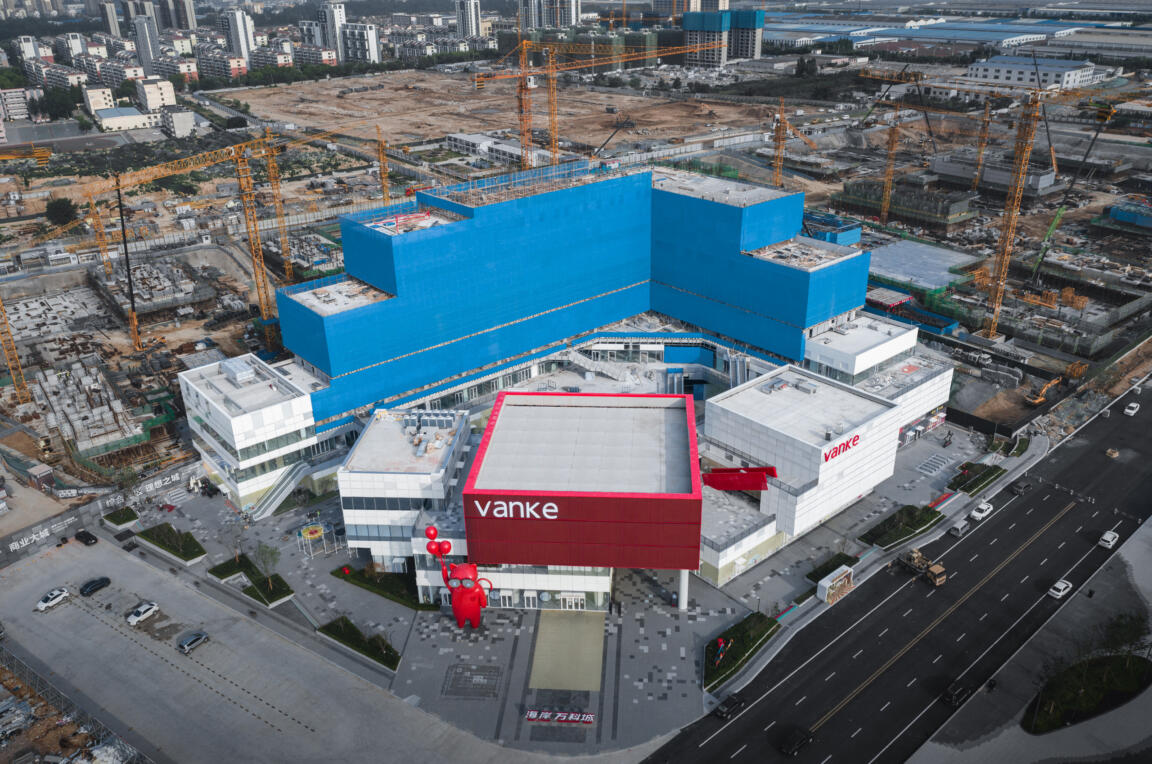 Panoramic Setting
Orientating towards the Nanshan mountain scenery and the ocean in the distance, the 15,800 sqm project takes up a block end site situated within the northern zone of the West Coast New Area centre axis.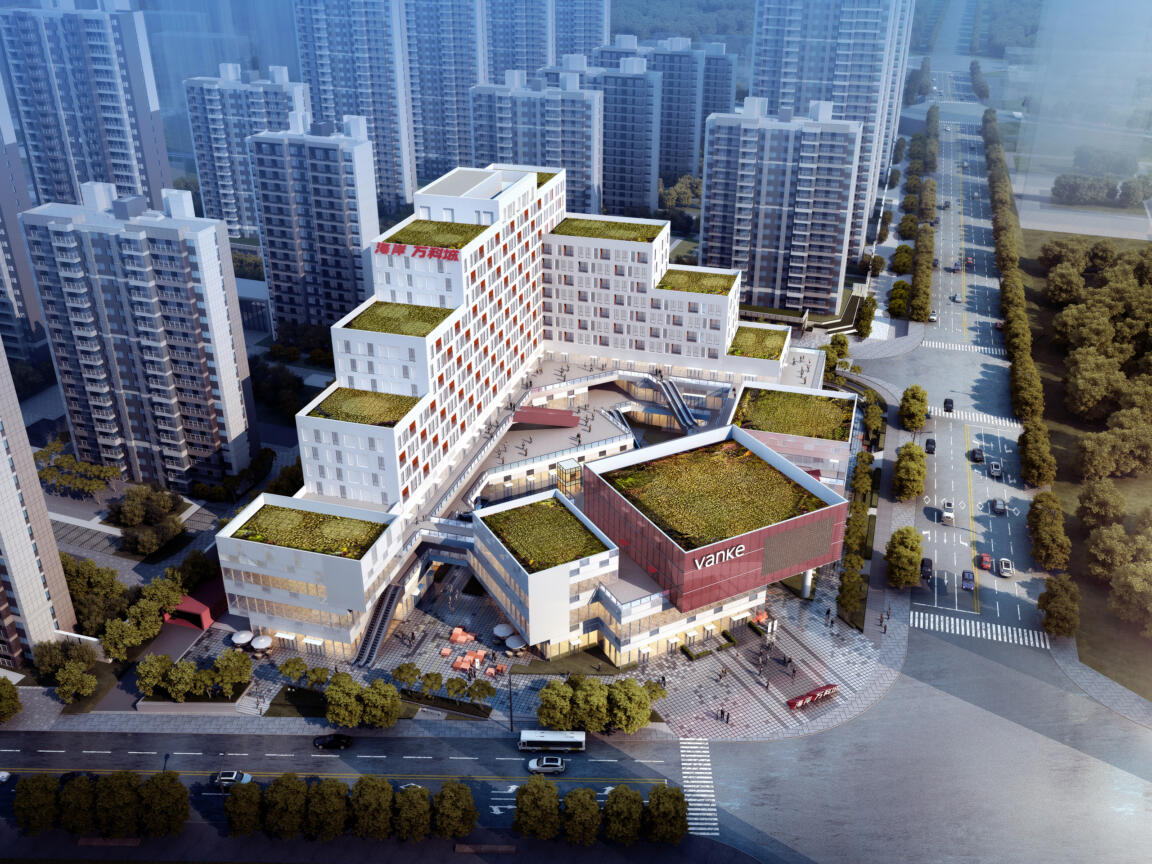 Away from a traditional hierarchic mixed-use composition of towering verticality above a low podium, clusters of staggered cubes build up an L-shaped complex along with the inner plotlines: a gently ascending arrangement of interlocking cuboid elements that culminates at the vertical apex of the site corner.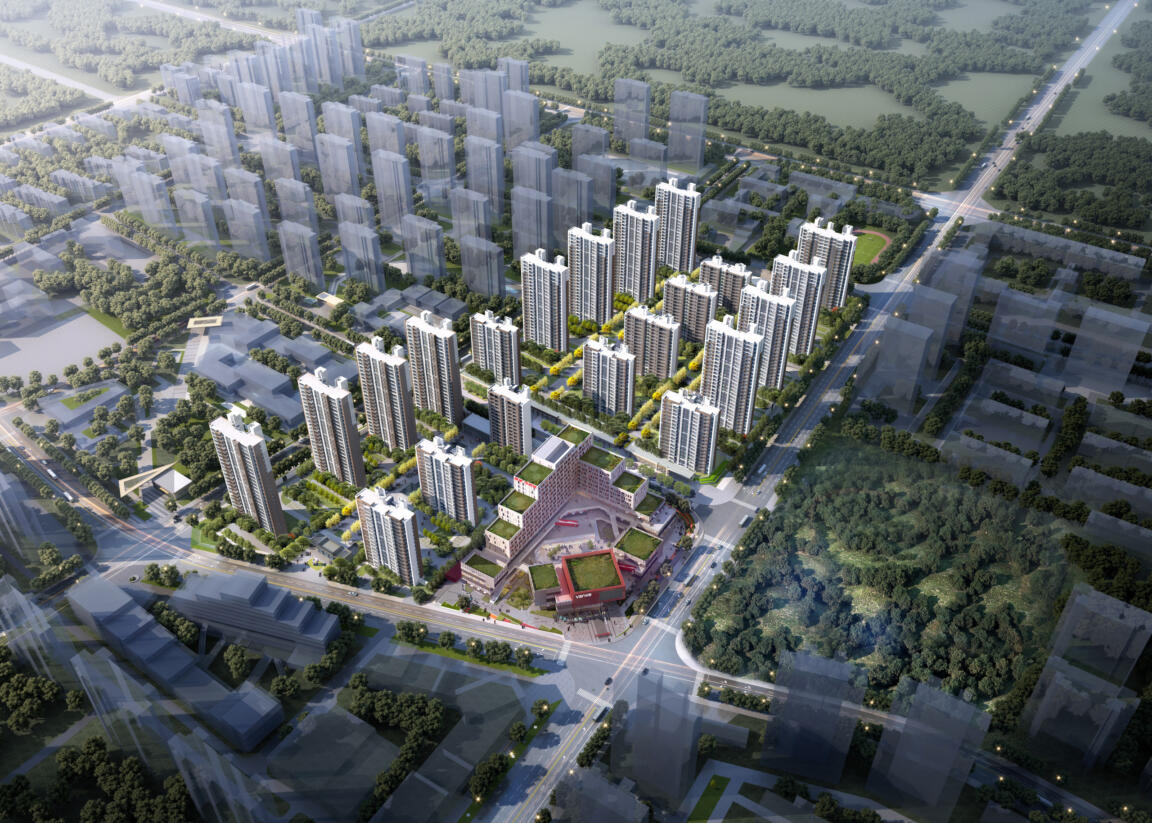 Community Mountain
Evoking images of a terraced mountain, with gardens cascading down its sides, the modulated massing exposes the entire site to multidirectional views. Contrasting the visual and spatial impermeability of a monolithic volume, shared sightlines and interlinked functions instigate social connectivity across the individual building modules and purposes, to assist in shaping a vibrant and open community.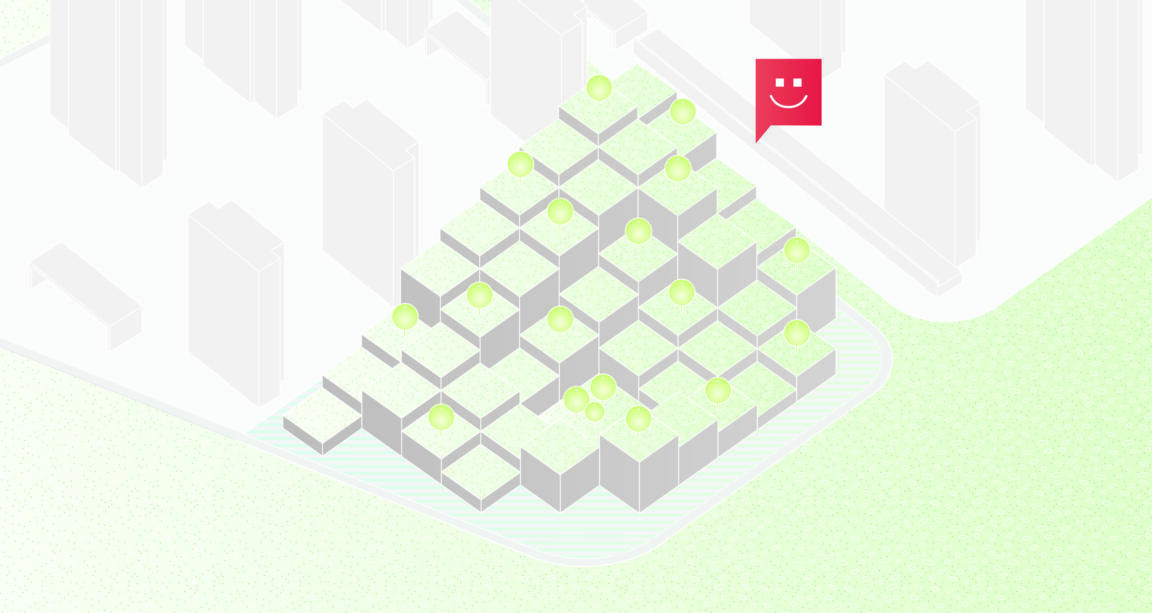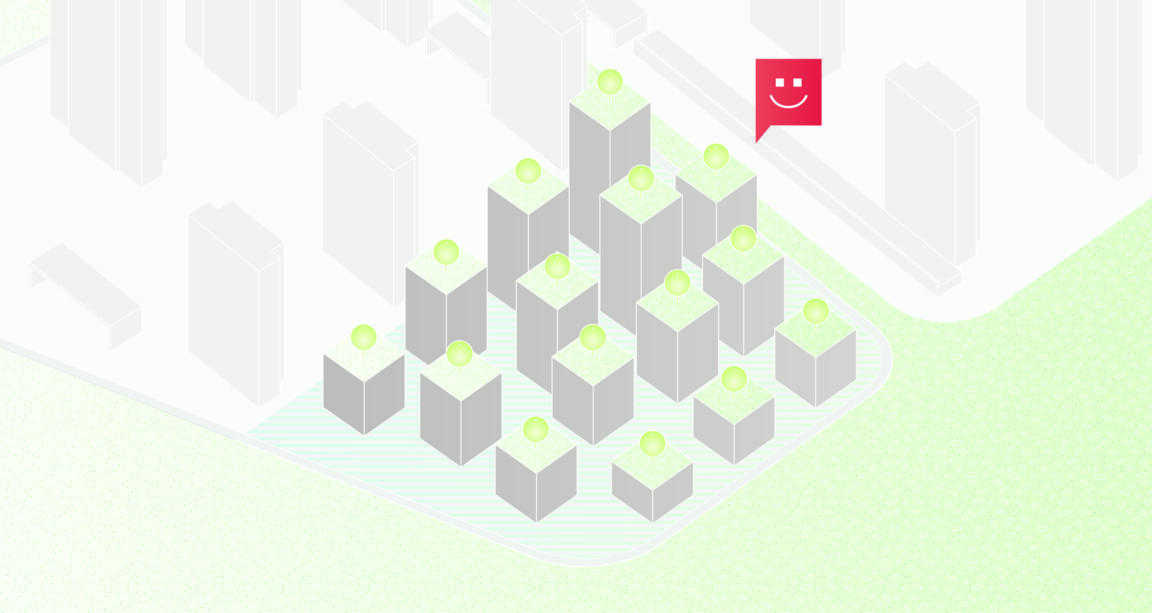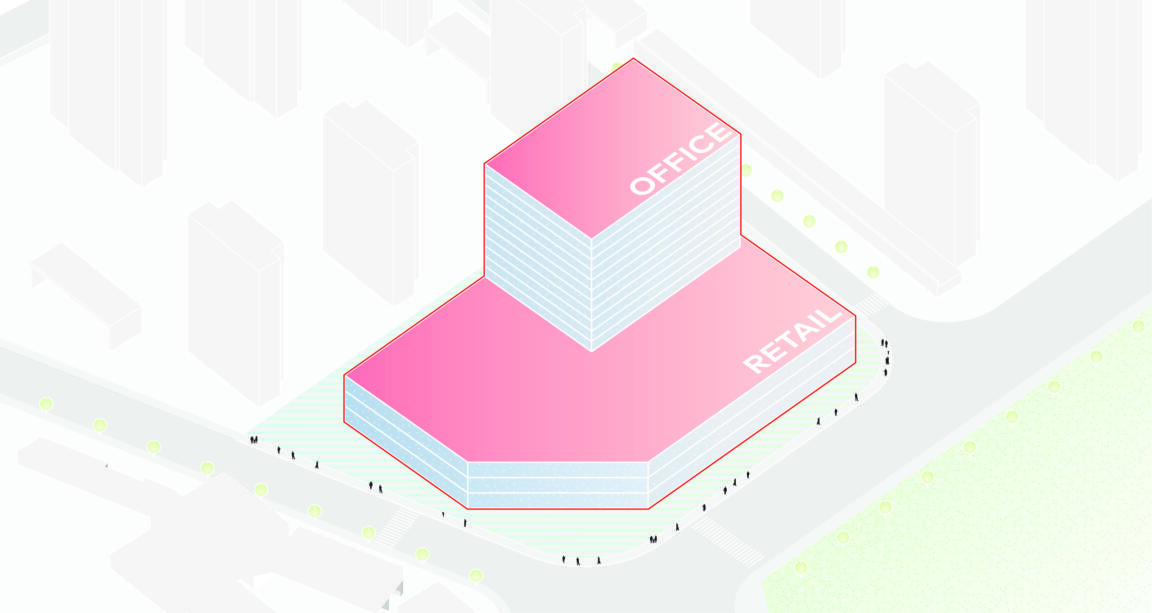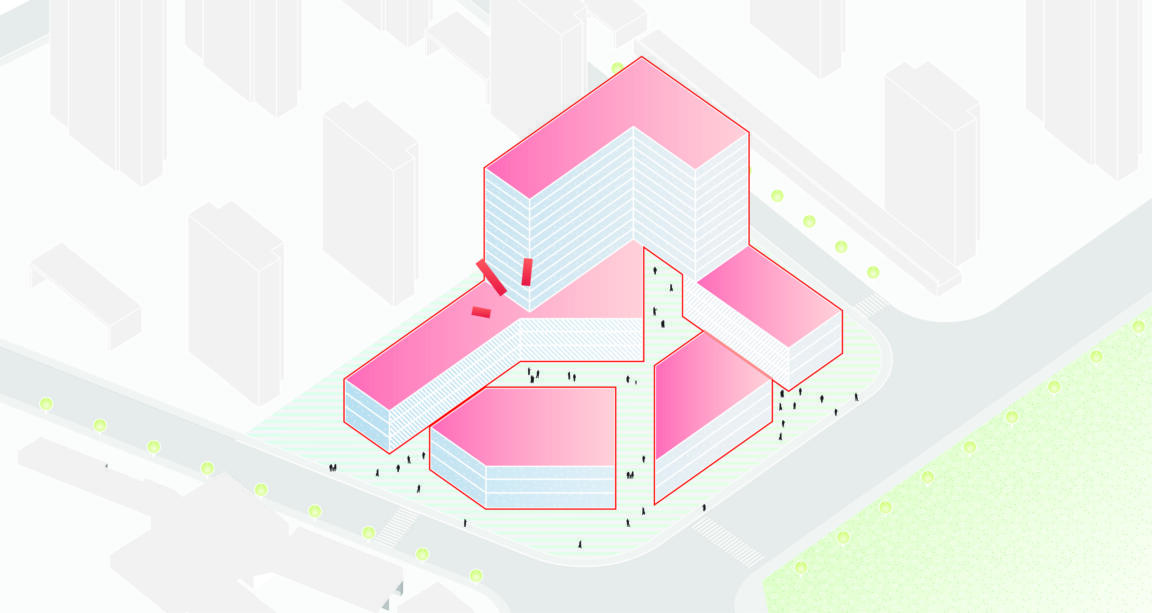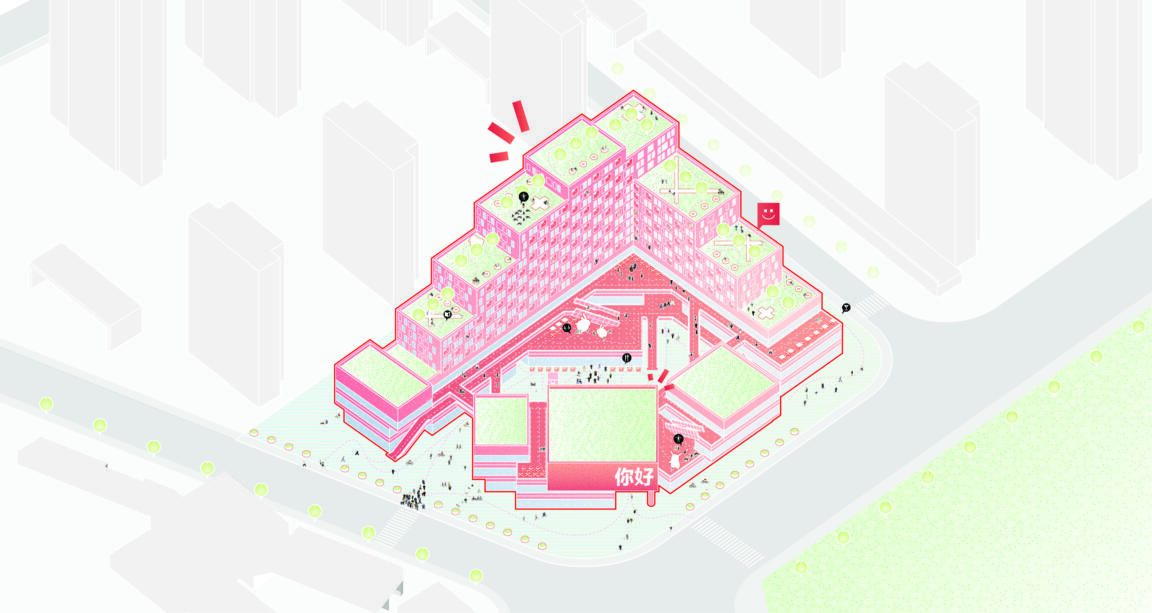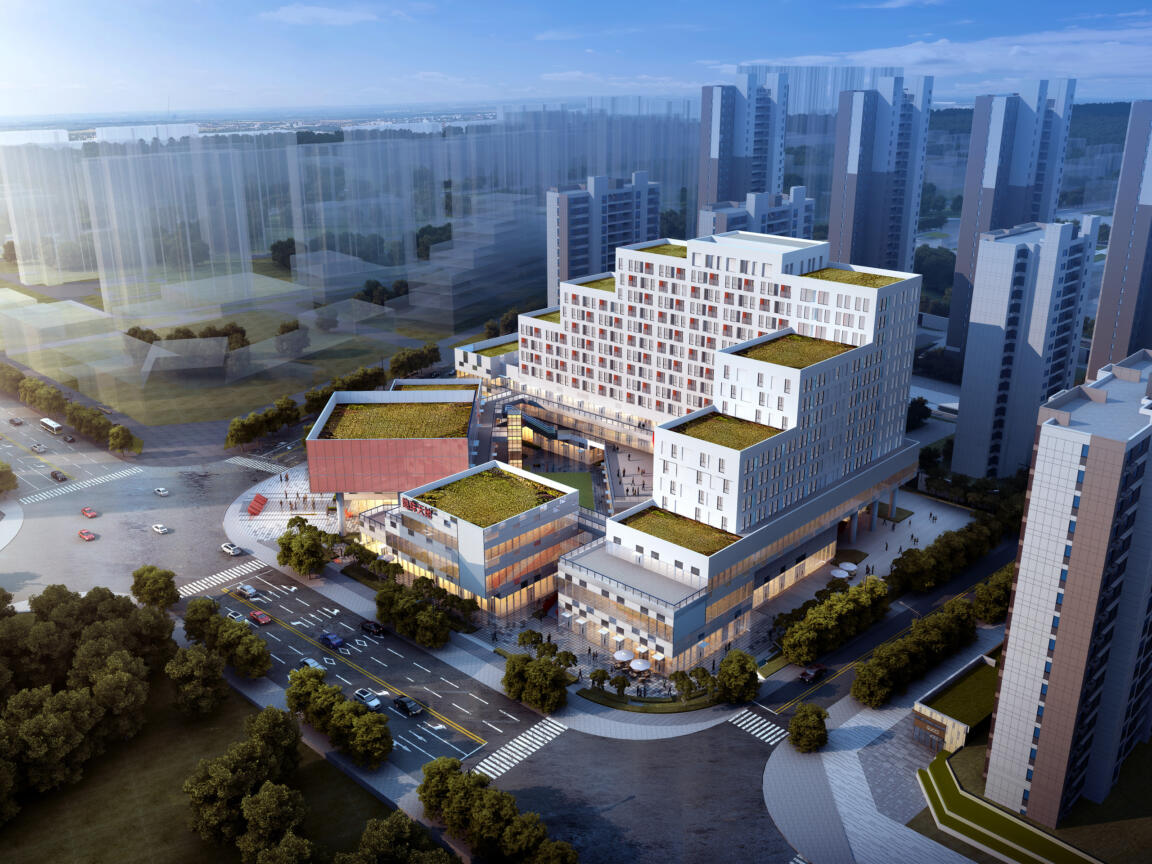 The irregularly stepping building outlines, their interconnected roof gardens, ridges, and enclosed stair walkways, transition into open street retail on the lower levels while planted terraces blend into the landscaped parks that flank the development on the ground. Conceived as complementary outdoor spaces to any indoor application across the upper floor, the terraces integrate office spaces with refreshing working gardens, hotel rooms with tranquil, secluded terraces, and dining facilities with panoramic alfresco offerings.
Central Oasis
Three access points direct pedestrian footfall to the heart of the site, the central plaza that encompasses a variety of uses such as retail, recreational entertainment, and sports facilities, in a holistic sense of community.
In a continuation of the roof gardens, indoor-outdoor connections are emphasised, bringing animated social encounter and liveliness into a diverse urban oasis and a vibrant community.
Suspended above the main axis, a sales centre to showcase the entire development takes up centre stage across 2,000 sqm. Its transparency contrasts the solidity of the mountain in the background, narrating an ephemeral 'window of the city' story.
Community Retail Potentials
Conceived with a future-oriented focus on community development, the innovative masterplan integrates different ways of working, living, and leisure in an interlinked architecture that instigates social connectivity across buildings and purposes. Expected to evolve as a prototypical landmark, the Vanke Coastal City is set to establish a benchmark for future development of the region.
Project Team
Constraction Drawings/Structure/MEP
Beiyang Design Group