Sanya Nanshan Co-Life Pavilion is a 4000 sqm 4-story exhibition space, located in NanfanHigh Tech District of Sanya, a globally renowned travel destination, the southernmost city on Hainan Island. The design aim is to adapt ecological technology elements of the district for green and multifunctional research and retail space.
Landmark of the District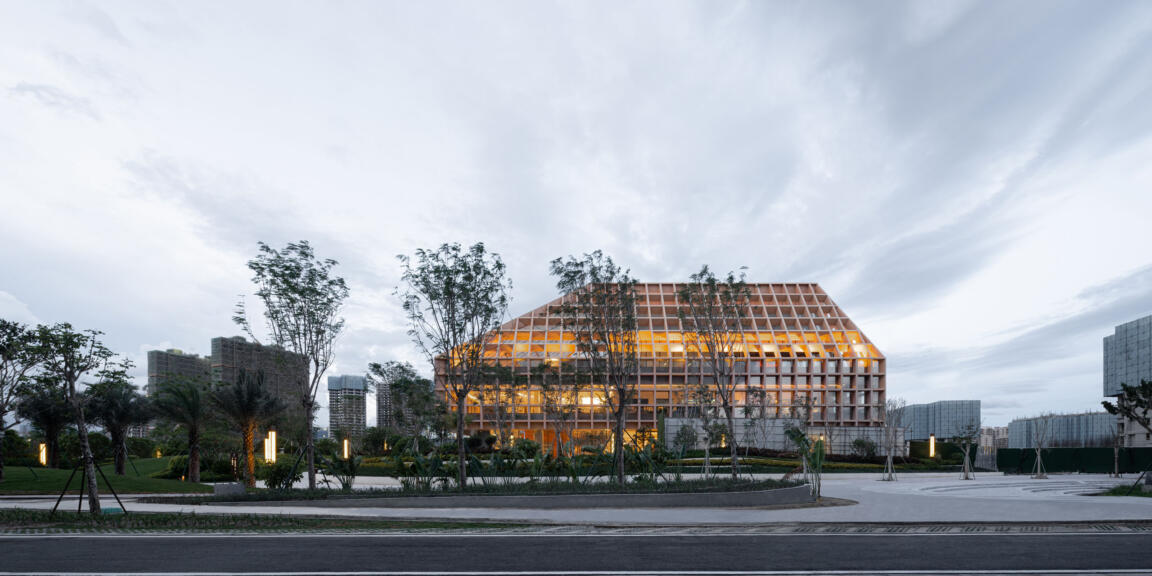 Nanfan District is becoming a Hub for scientific research in tropical agriculture. The local government is investing in research to address pressing issues related to climate change, land/water scarcity, and food production as well as growing demand for rural tourism among the growing Chinese middle class.
The Co-Life Pavilion thematizes the potential of technological advances in agriculture and marketing to blur the traditional distinctions between countryside and city.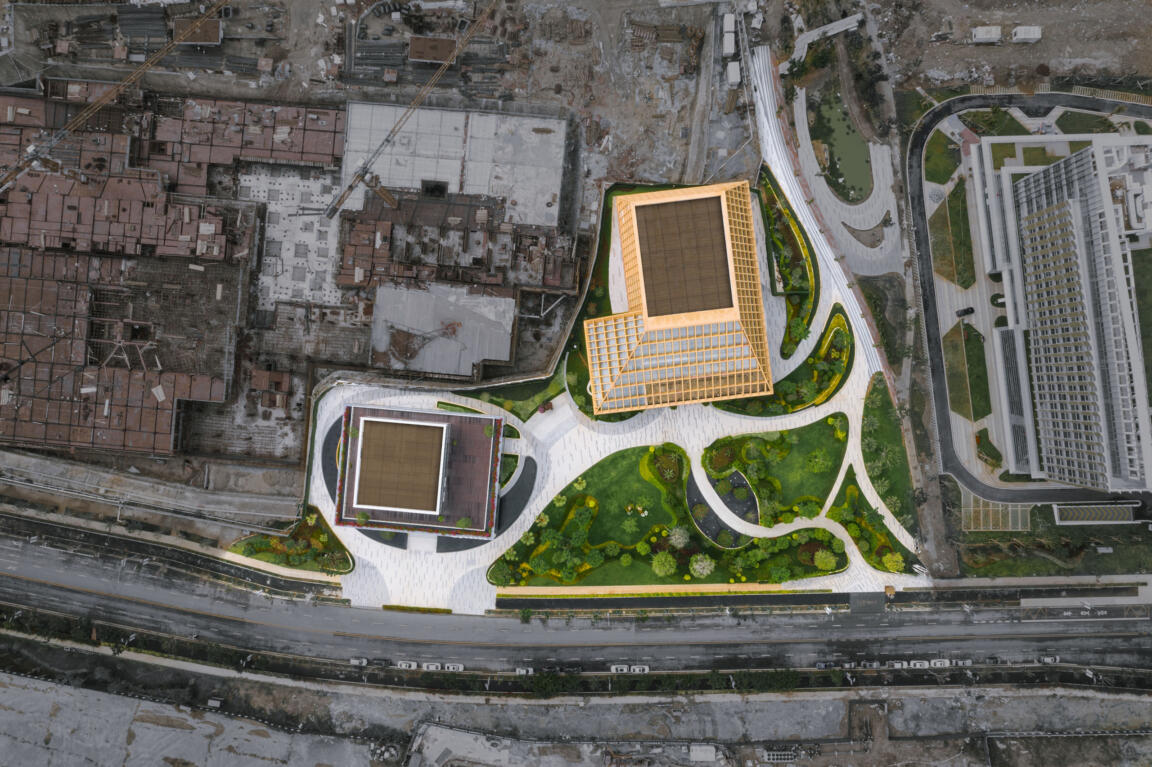 Nanshan Co-Life Pavilion
The Co-Life Pavilion integrates exhibition spaces showcasing innovations in robotization and indoor vertical farming, "farm-to-table" restaurants where one can sample the produce, and offices for researchers.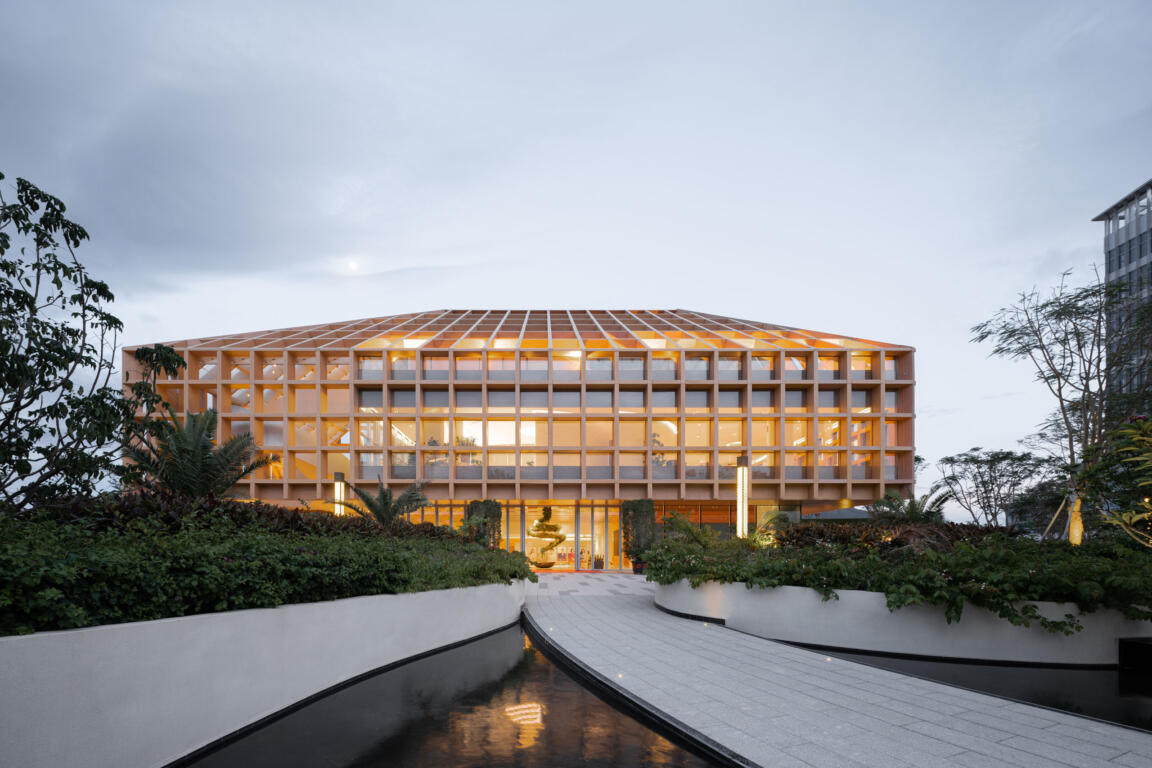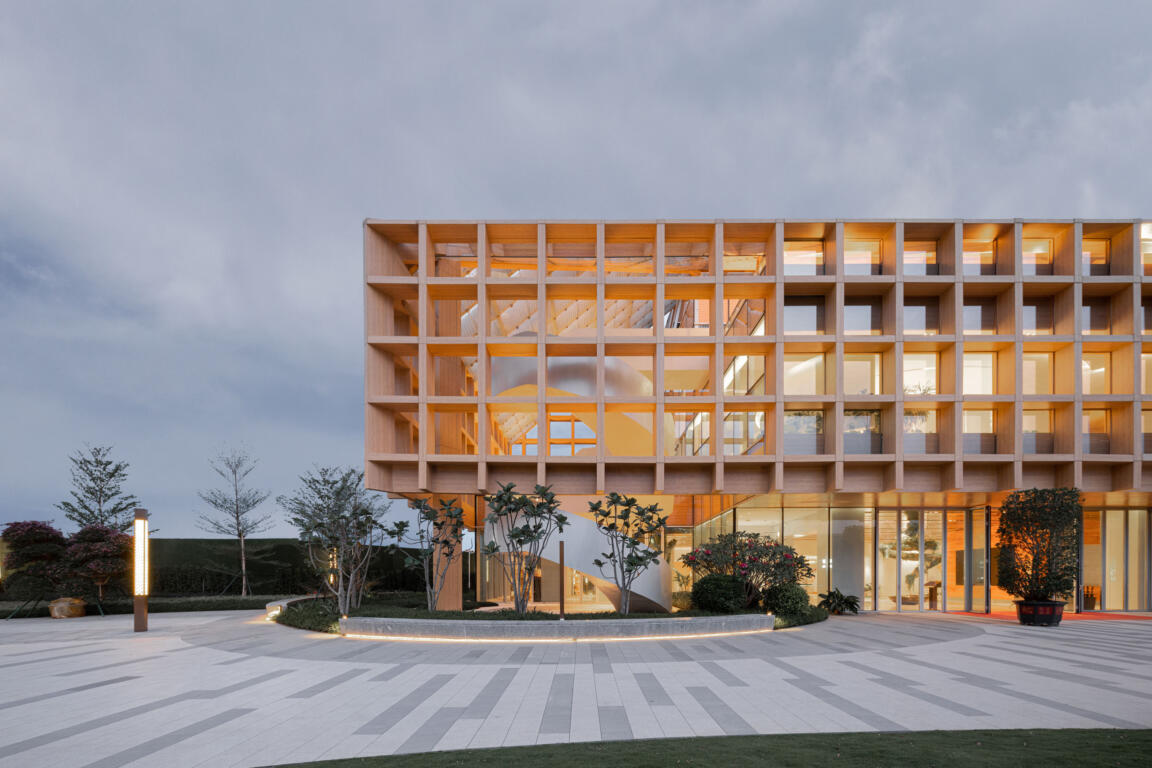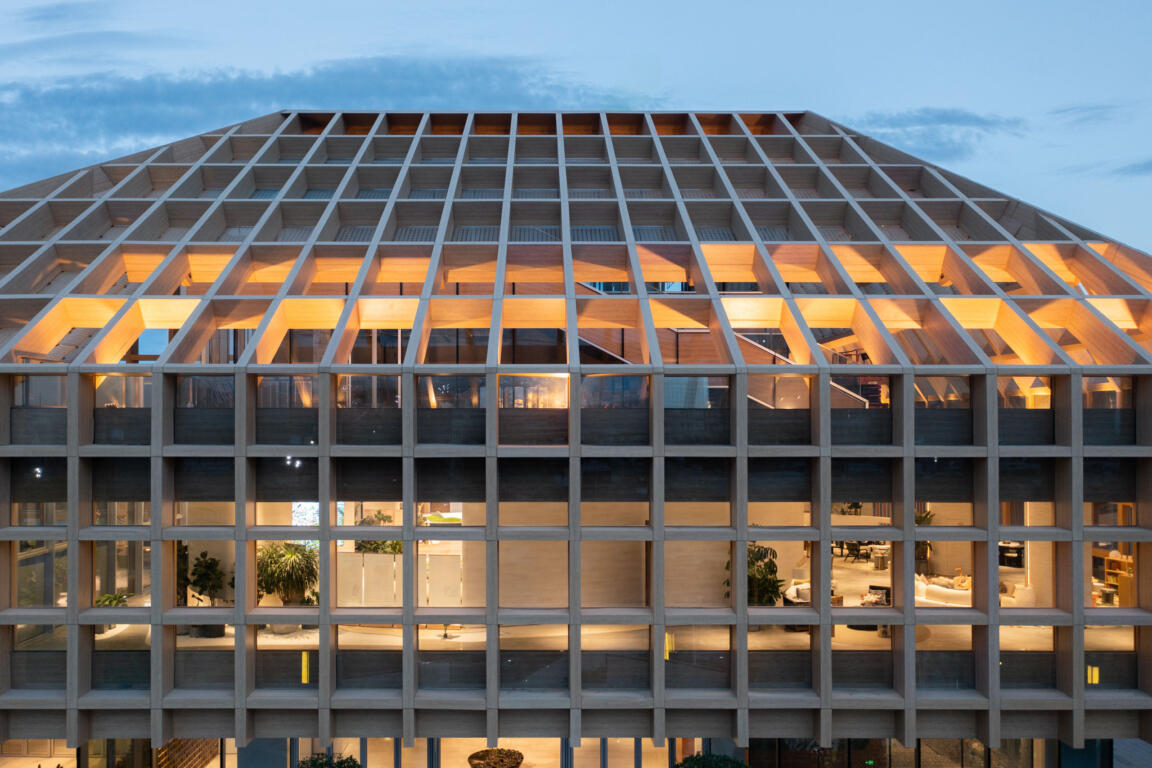 The ambition is to show research in action and thereby highlighting both the educational and lifestyle aspects of agricultural science. The focus of the design was to maximize the opportunities for encounters between researchers, visitors, and tourists within the building.
The architectural form is developed in three steps: first, three glass boxes of various sizes strategically stacked to form "grey space" below cantilevers and on roof surfaces.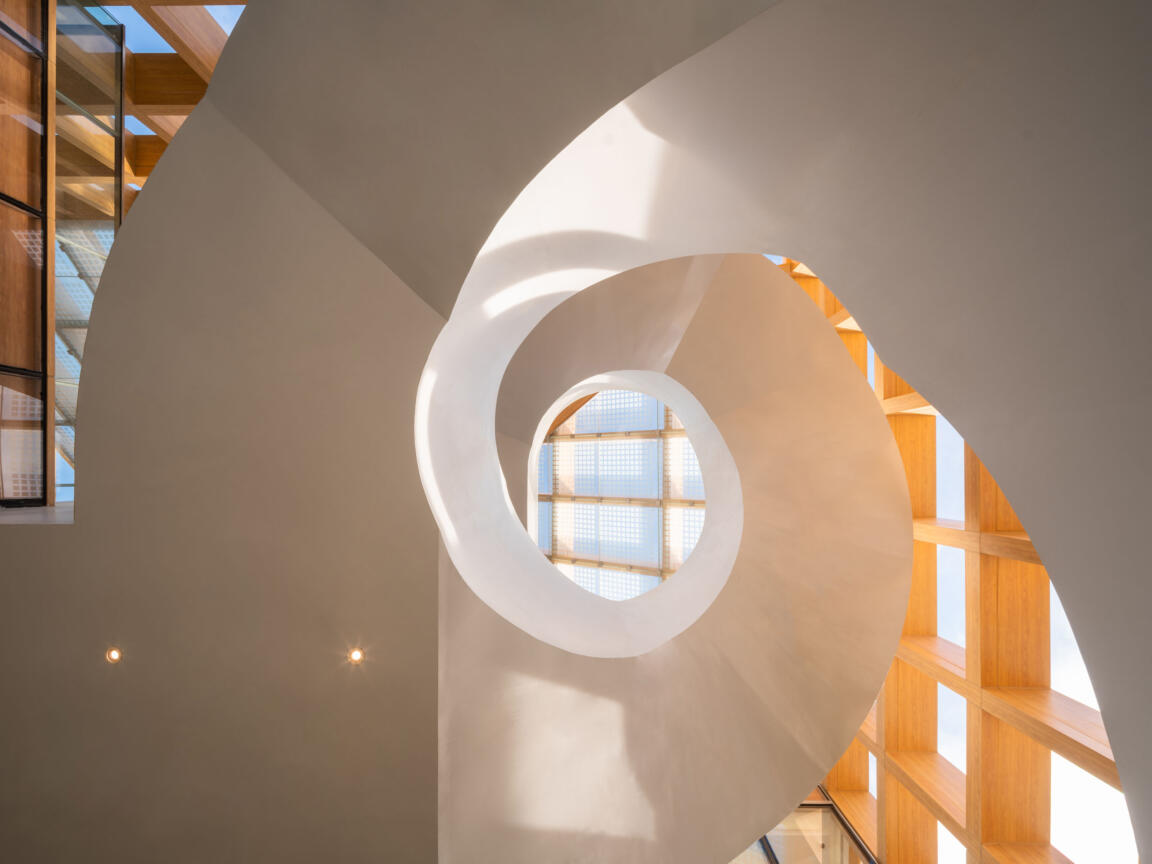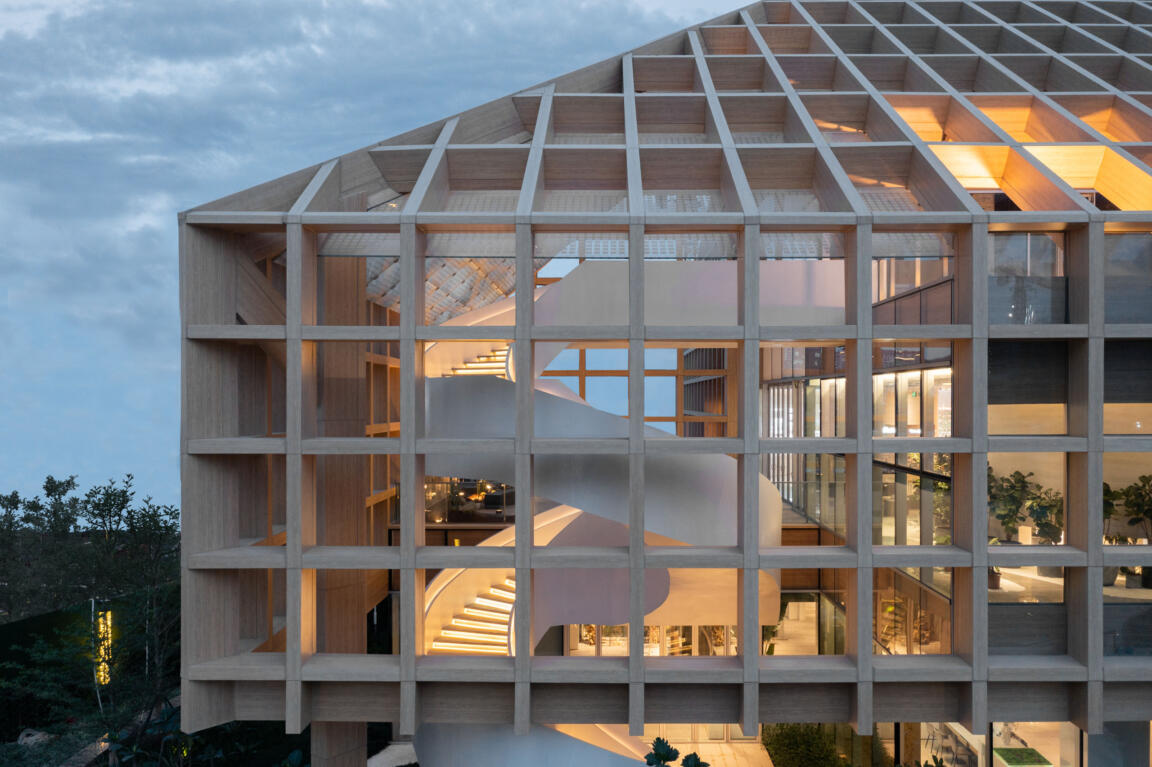 Second, the outdoor spaces are connected by a spiral staircase and theatre-style stairs. The indoor spaces are visually linked by a staggering void. Vertical circulation is always via the outdoor stairs prompting frequent transitioning from indoor to outdoor.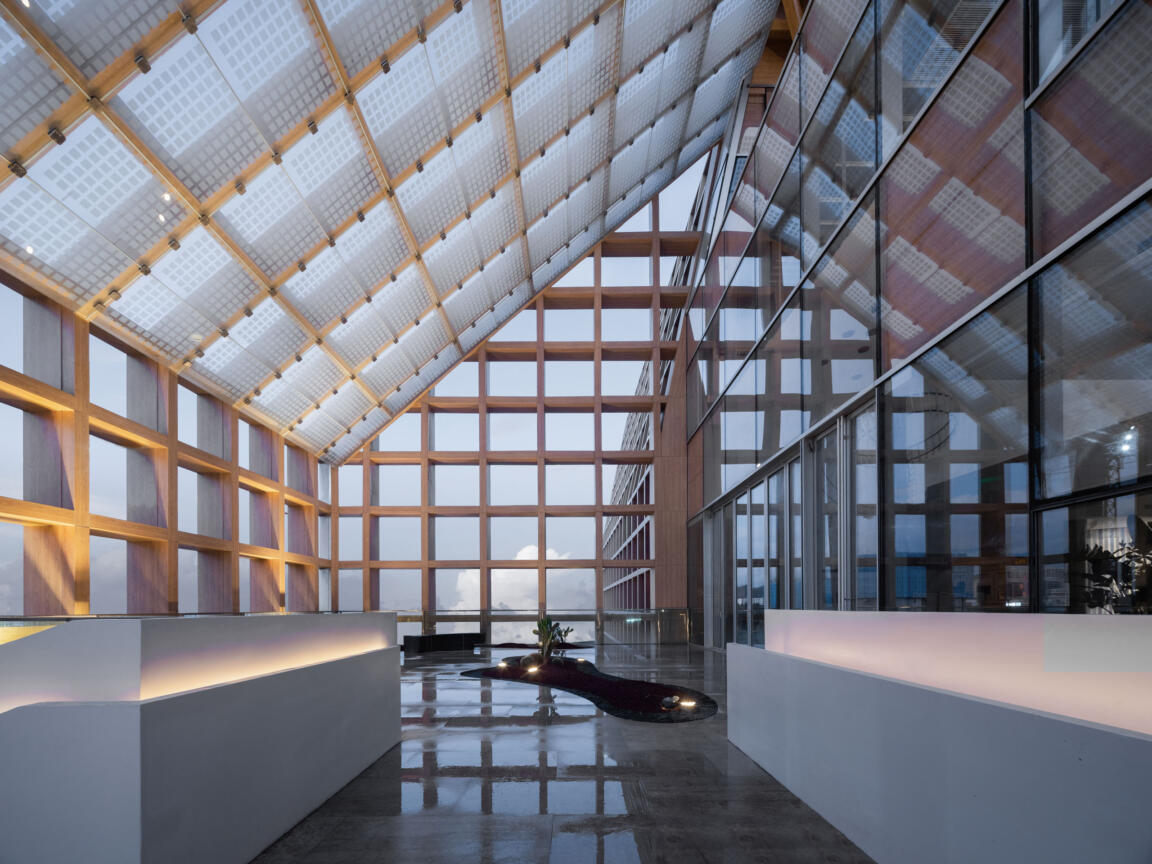 Thirdly, this intricate network of indoor spaces, outdoor platforms, and voids is shaded by a simple grid. Its shape draws inspiration from the traditional houses of the Hainan Li minority.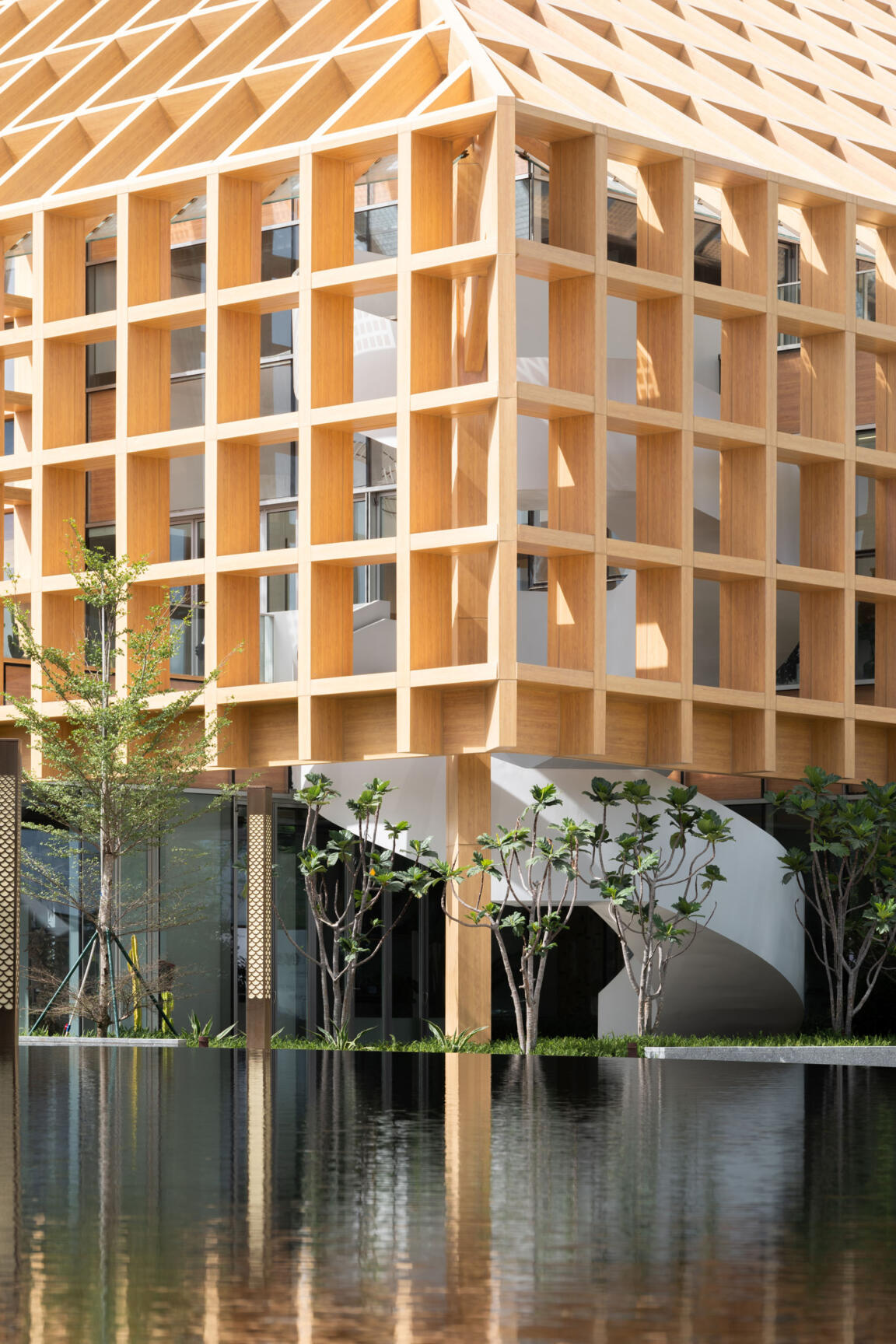 Nanfan Exhibition Hall
Different from the Pavilion, Nanfan Exhibition Hall mainly focused on functionalizing the regional governing services and showcasing the city. The Hall faces the Nanfan Park, having a conversation with the Nanfan Museum. The main entrance is located on the north side, related to the park axis. The elevated podium second floor generously leaves the ground to the public.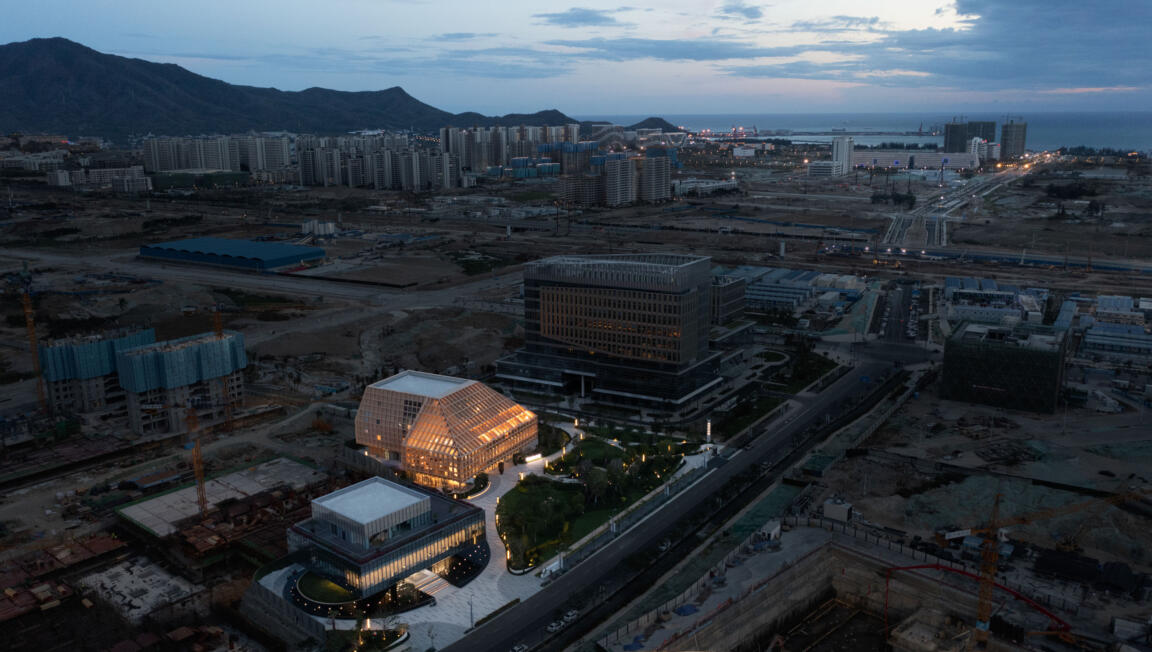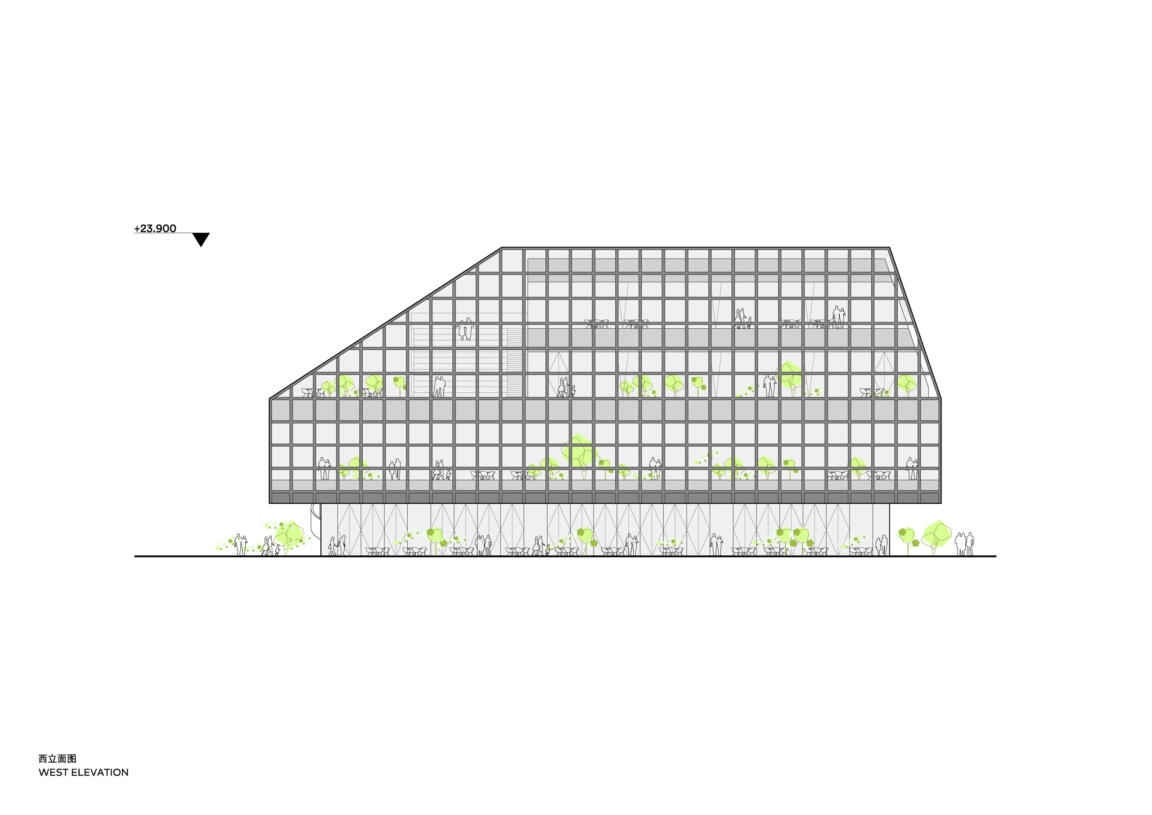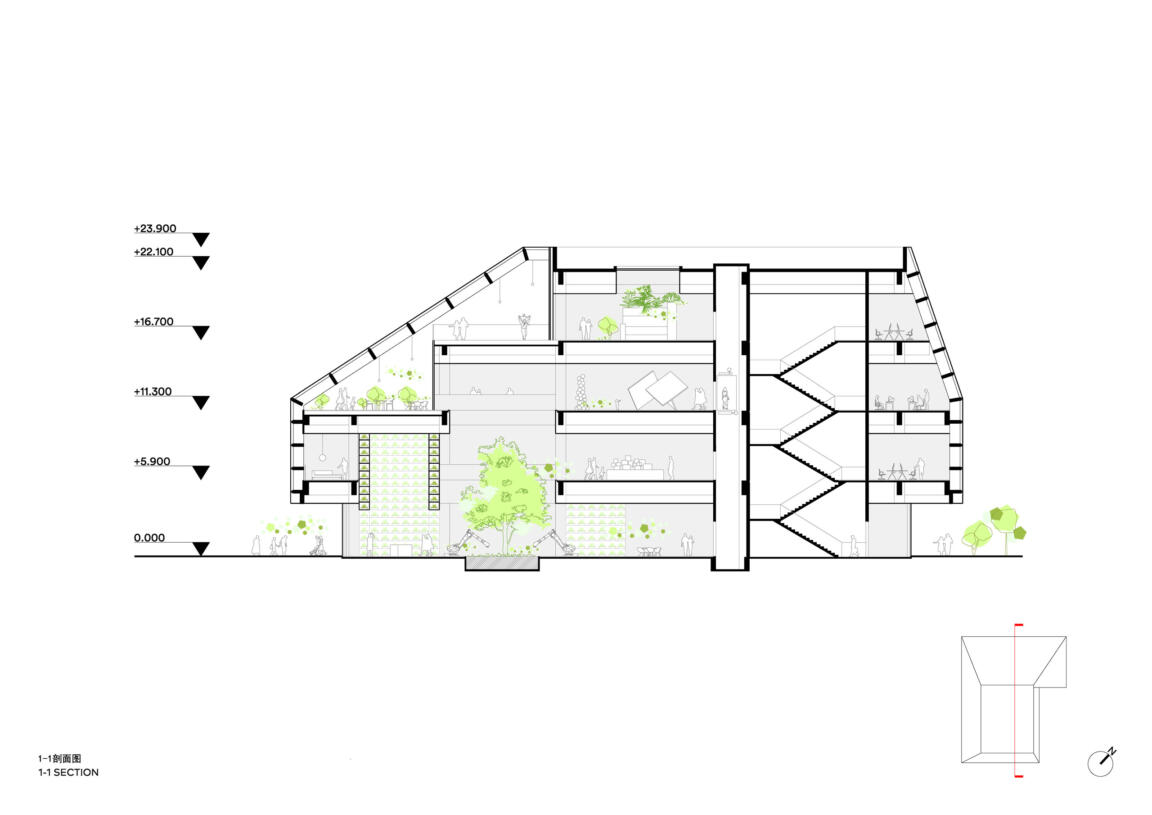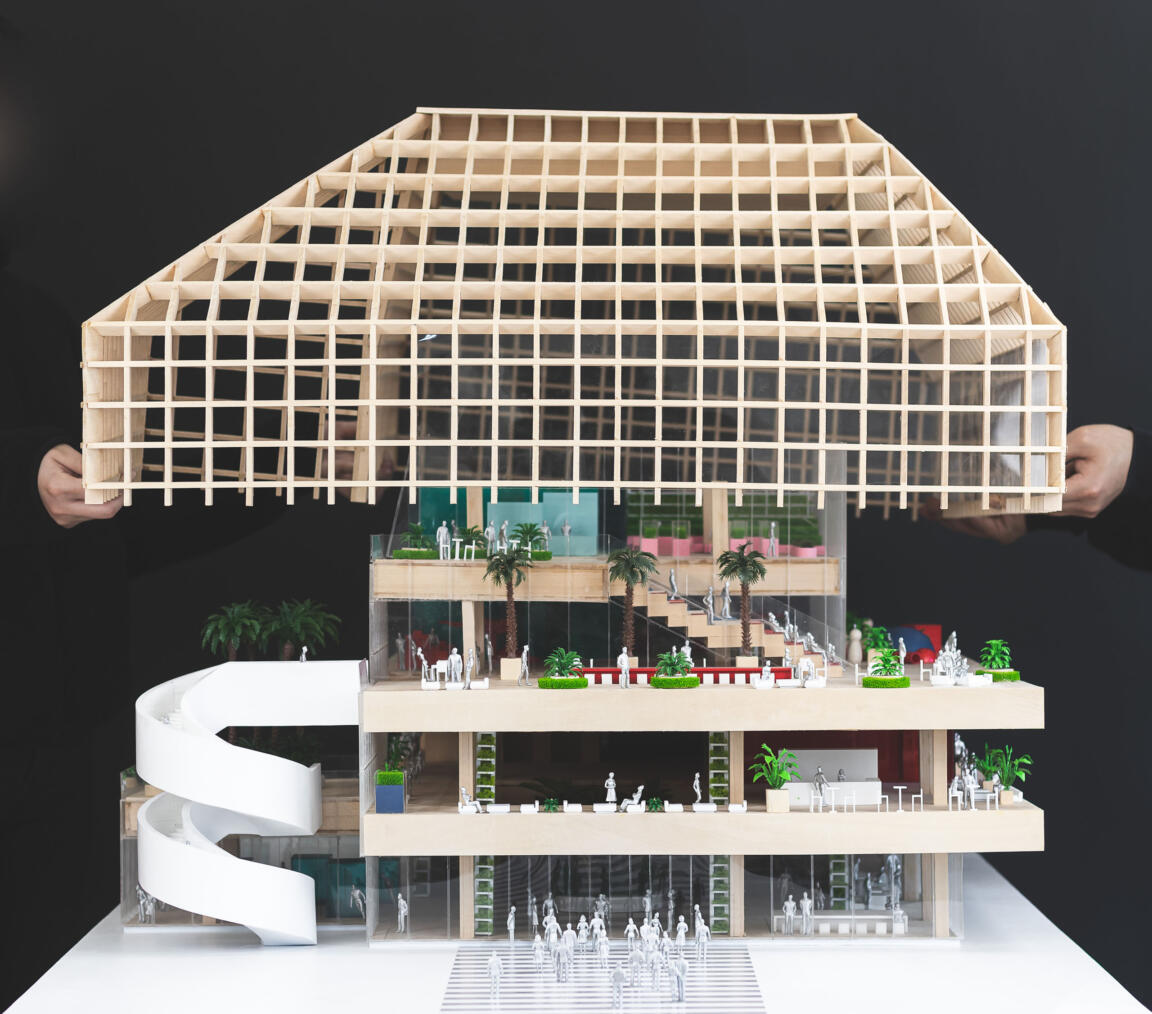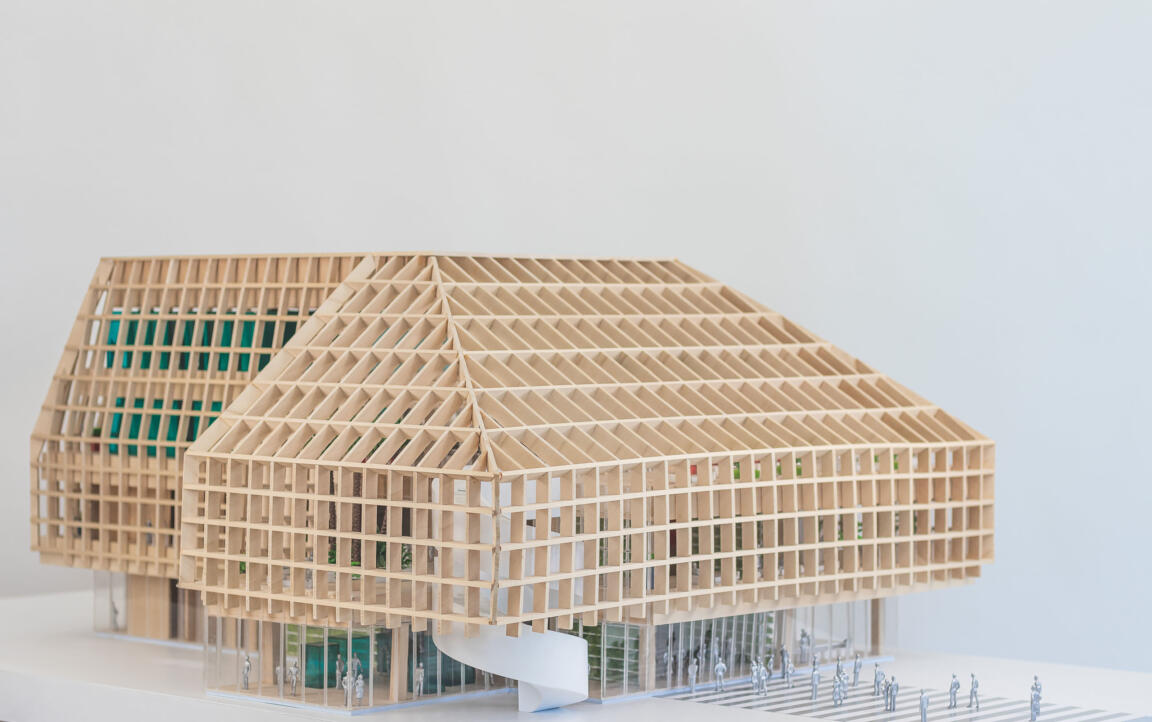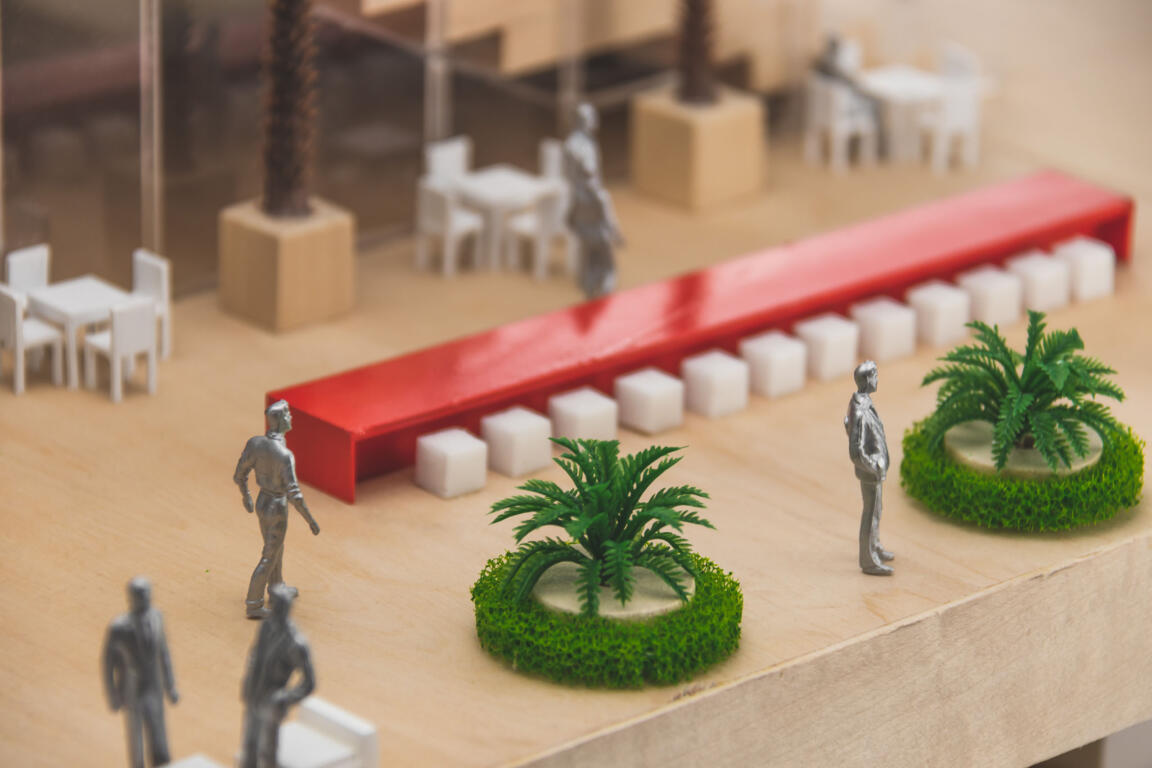 Project Team
Construction Drawings/MEP/Structure
Urban Architecture Design Co., Ltd.
Facade Consultant
China Building Technique Group Cp., Ltd.
Interior Design Construction Drawings
G-Aart Design
Lighting Consultant
Fuzhou Bovs Lighting Design Co., Ltd.
Photography
Shining Laboratory