Connective sports, leisure, retail, and culture zones transform a disparate stadium landscape into an integrative indoor-outdoor experience.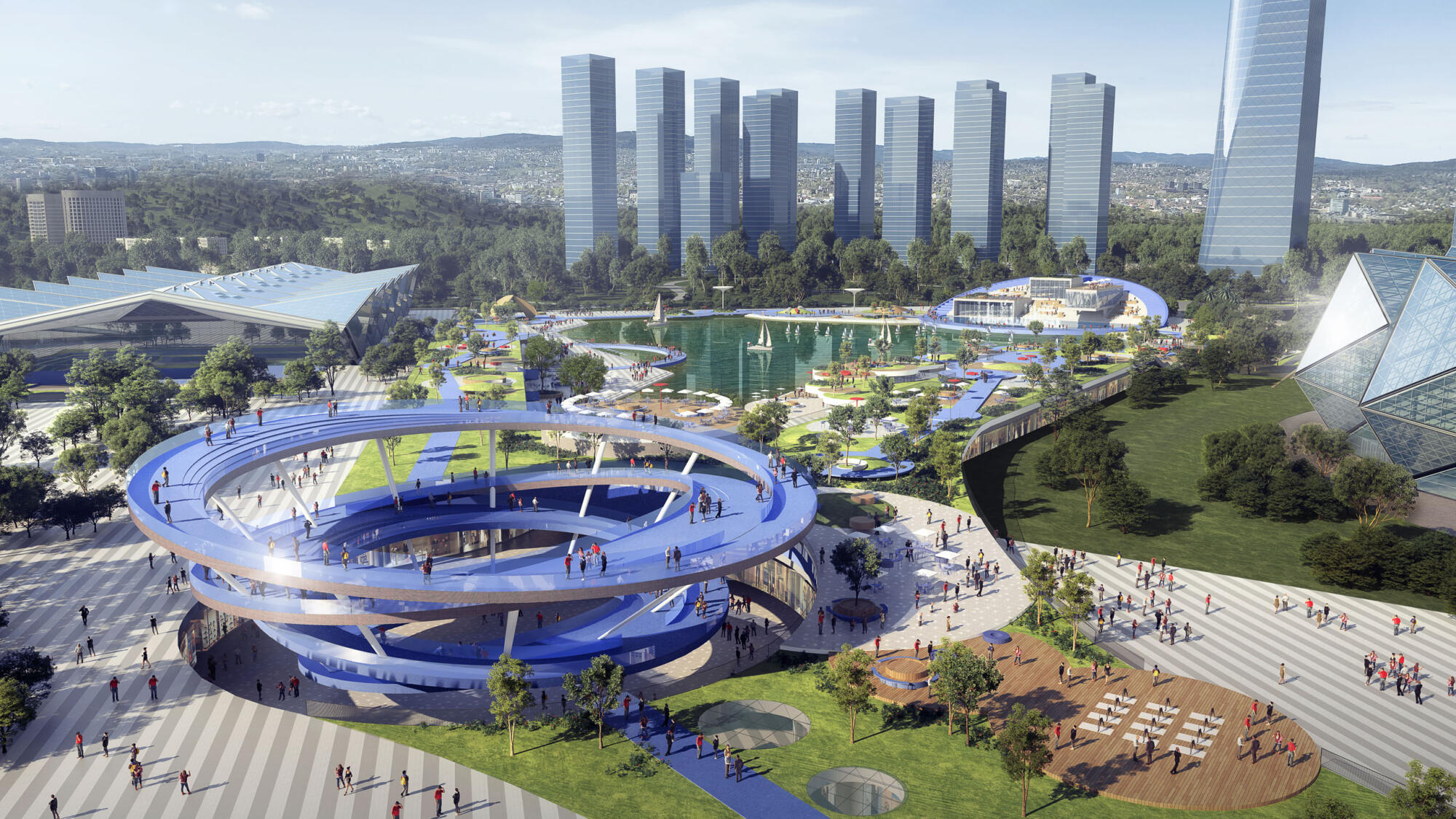 Stadium High Line
Weaving together the different sports venues of Shenzhen's 26th World University Games in Dayun, an elongated retail mall serves as base for a multi-level leisure park: an urban living room that revitalises the area with everyday uses, attracting local residents, business people, students, and families alike.
Stretching across a length of almost one kilometre, the mall winds around two stadia and several indoor sports venues, to interconnect them on two above and one below ground layers. A continuous roofline with a feature running track covers three distinct areas: a sports and fashion zone at the main corner towards the large stadium, a children's and entertainment zone towards the green core of the sports site, and a leisure and culture zone around a large water feature and amphitheatre to conclude the experience and lift it into the outdoors. The mall circulation transitions from indoors to outdoors, with external corridors lined by greenery.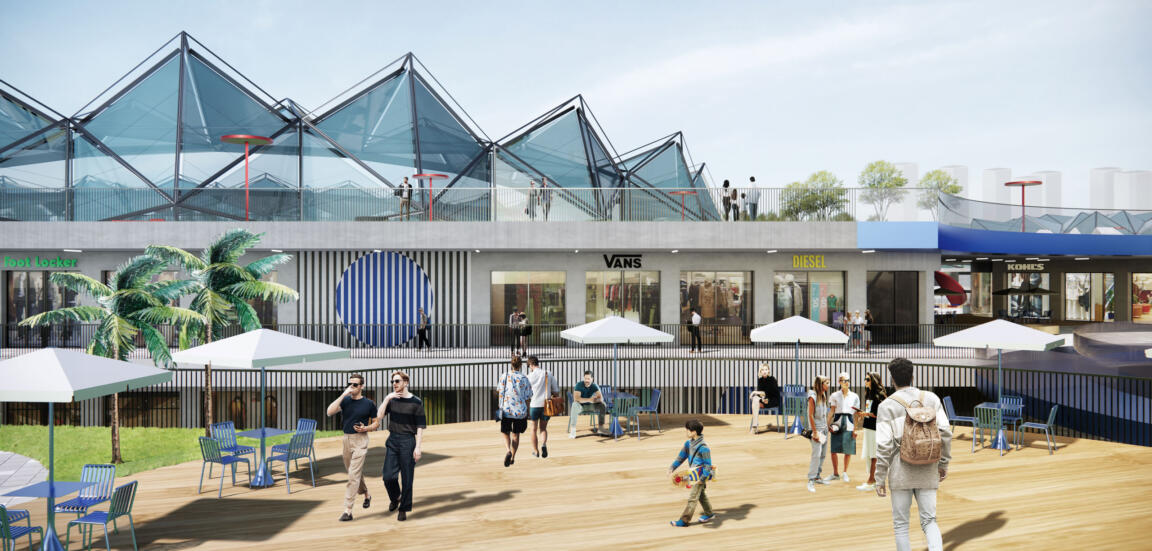 Stadium Spirals
Sunken plazas and spiralling ramp vortices create a meandering multi-layered experience that invigorated the long journey through the site. The retail roof converts into a 24 hour accessible, fully landscaped linear park: playgrounds intersperse with meadows, seating areas, and sports fields, while different kinds of paths encourage leisurely walk or fast track run, all with a vista across the faceted roofscapes of the stadia.
The "Dayun Eye" sits at the half point of the mall in the centre of the site: the spiralling walkable vortex is conceived as a vantage point that sets the tone for the site's invigorated identity.