Shuiwan 1979 Life Plaza is nestled within the leafy streets of a coastal zone of Shenzhen, neighboring Shekou's Nanshan Mountains and the Shenzhen Bay.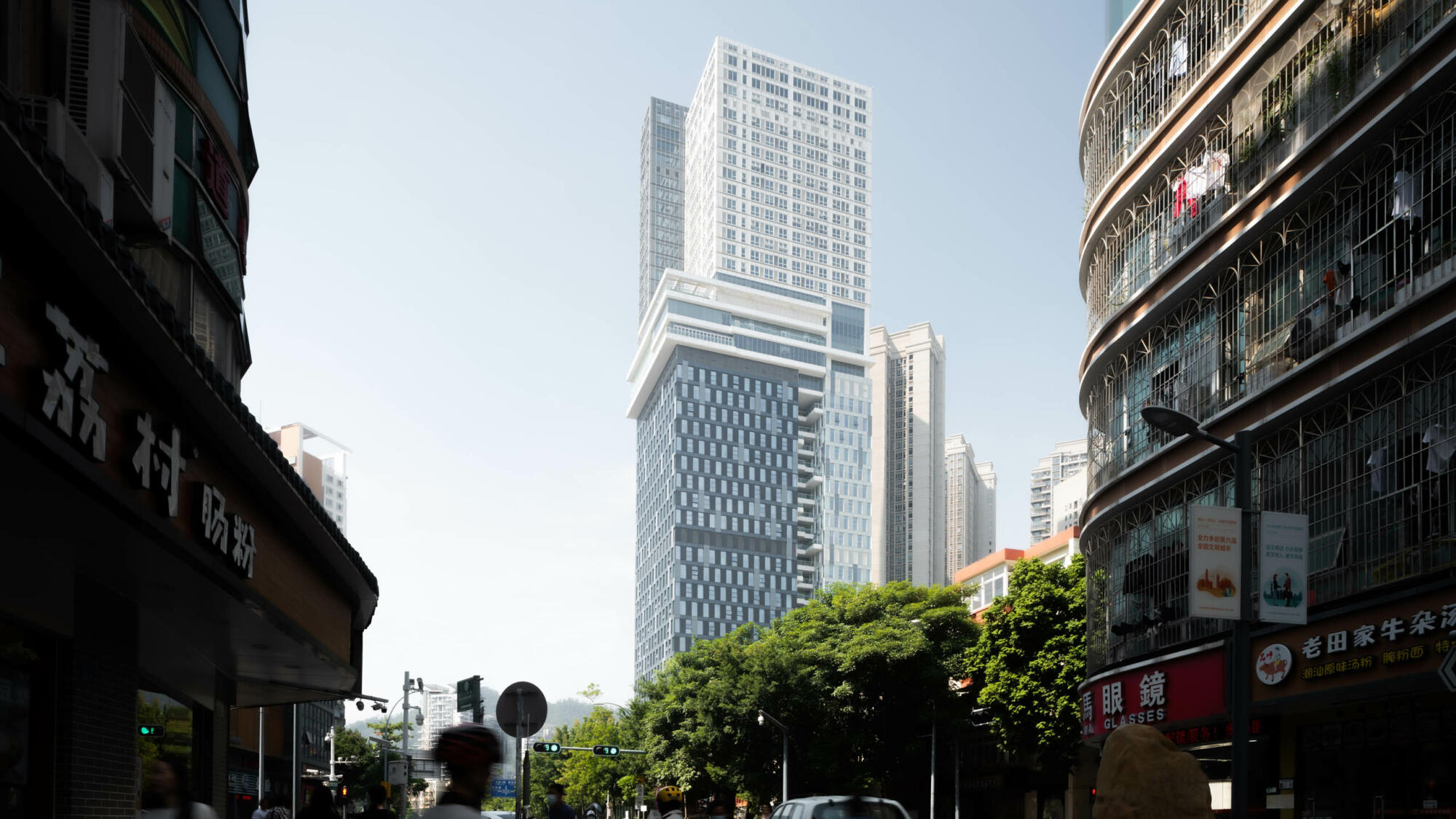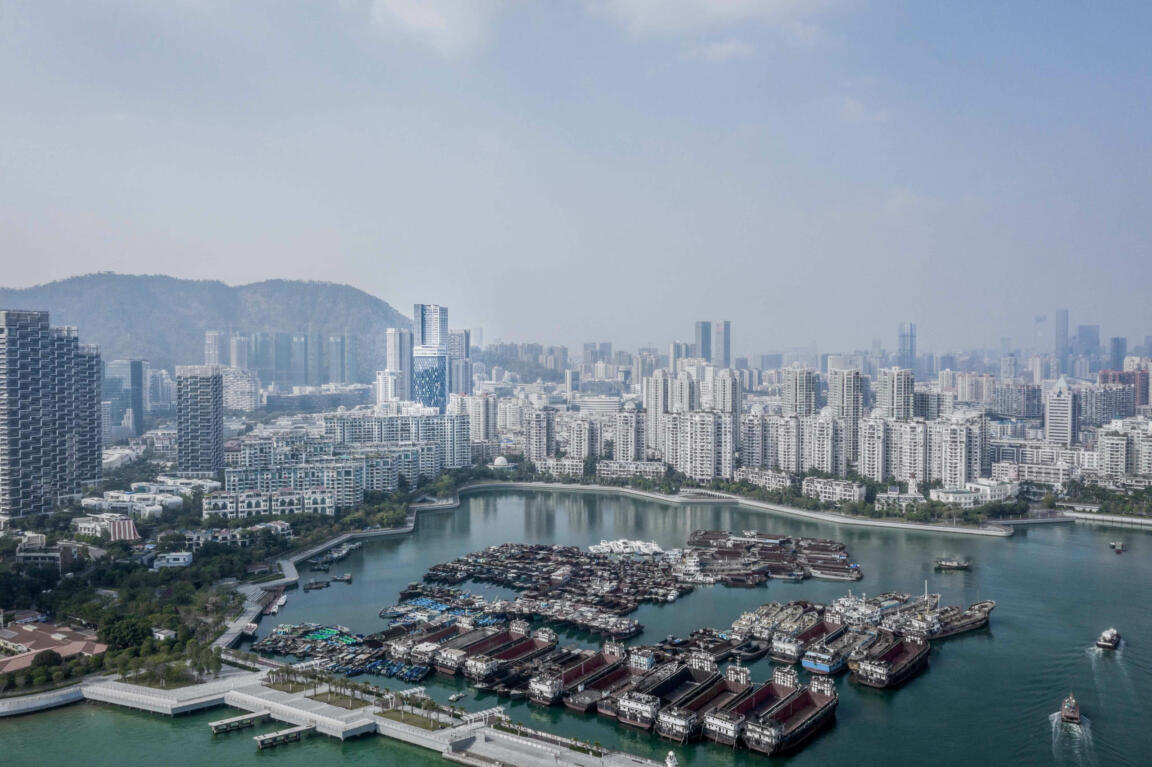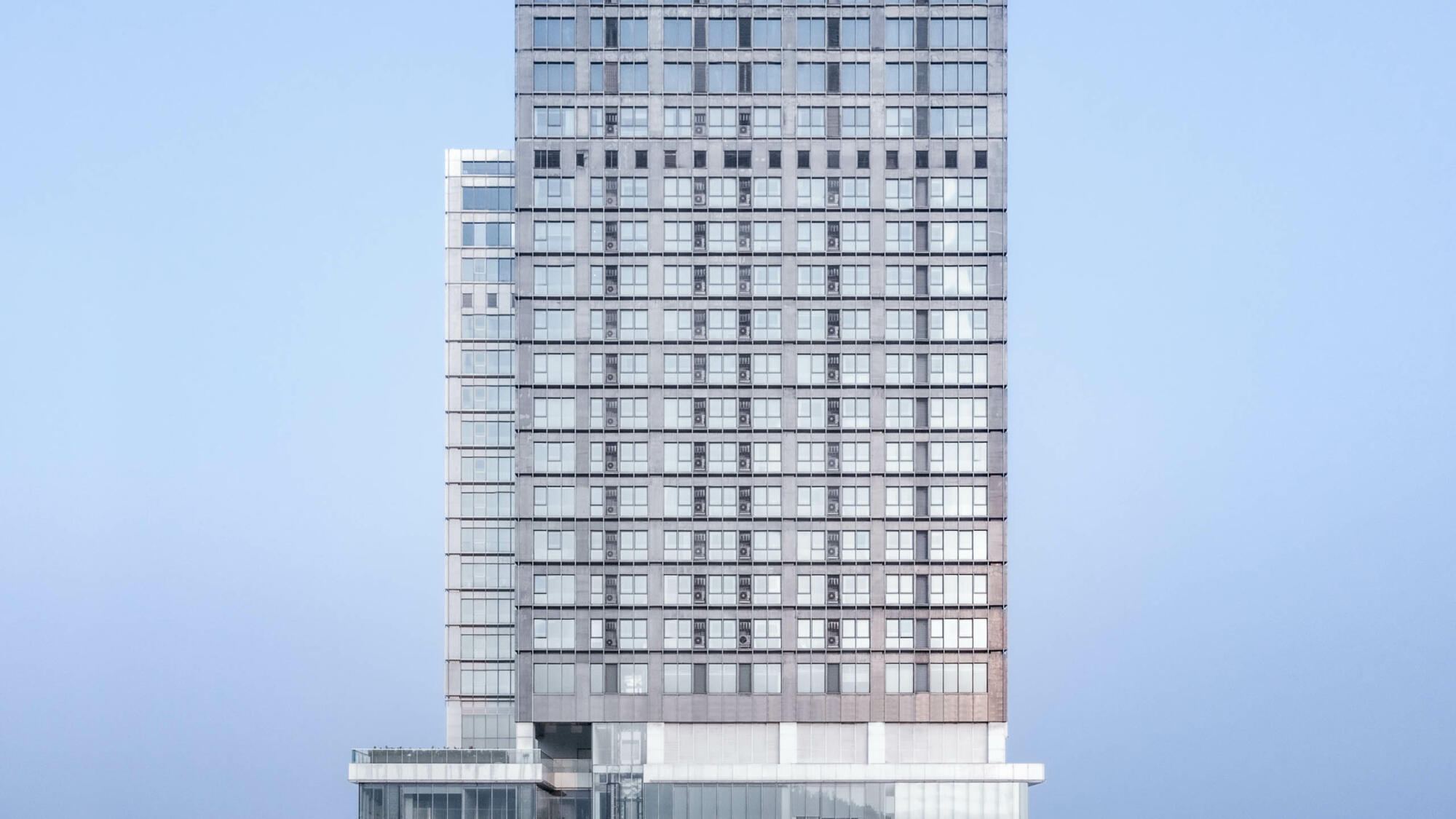 The 220-meter mixed-use complex is nestled between networks of tree-lined streets and directly connects to the Shuiwan subway station. The project attained its name from its site wherein 1979, Deng Xiaoping announced the reform and opening up of China. Nowadays, factories converted into lifestyle areas stand side by side with the real factories, old residential neighborhoods, banking headquarters, and touristic theme park. Due to its close proximity to rivers and mountains, Shuiwan 1979 becomes a building that interacts with the city.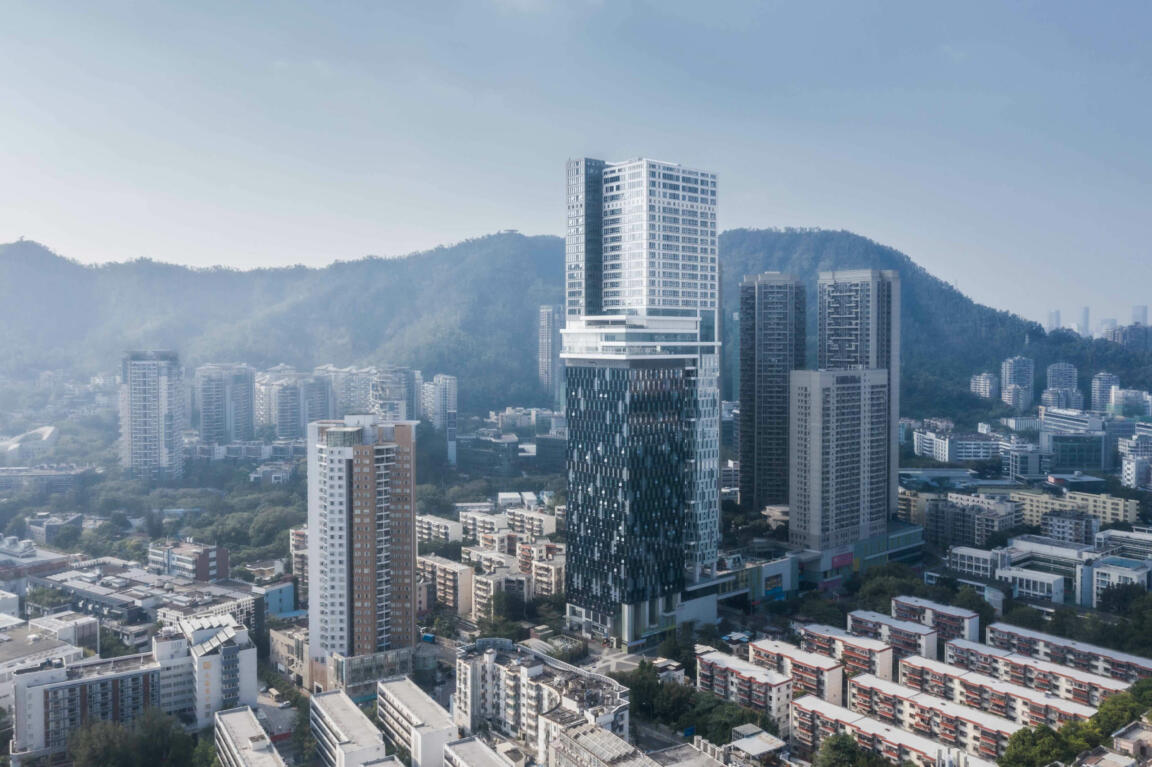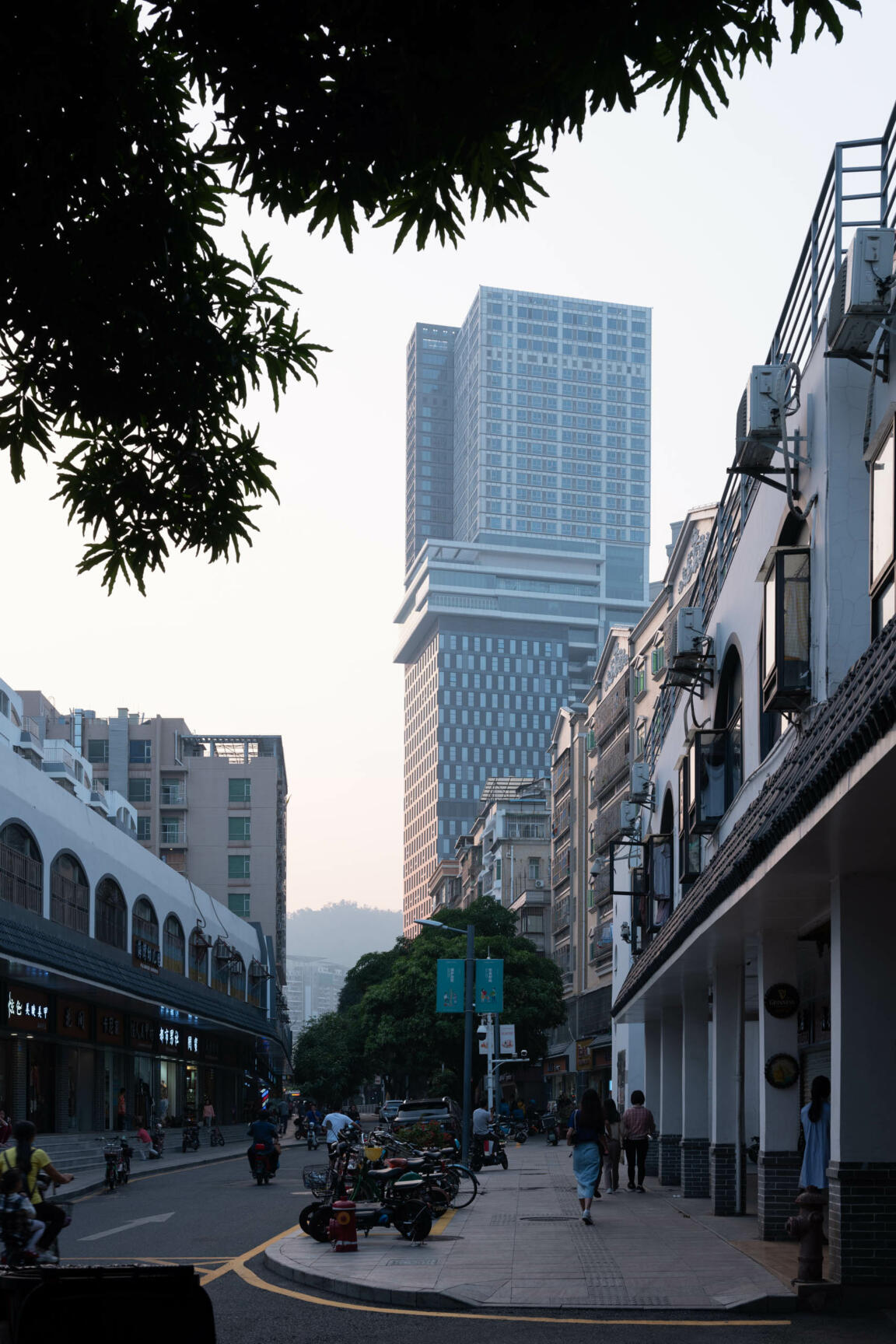 Vertical Interlocks
The clear and concise façade texture of the office floor portrays the overall image of the project, delivering a landmark identity in the area. The tower is designed as an interlocked stack of smaller boxes relating to the scale and diversity of today's Shekou.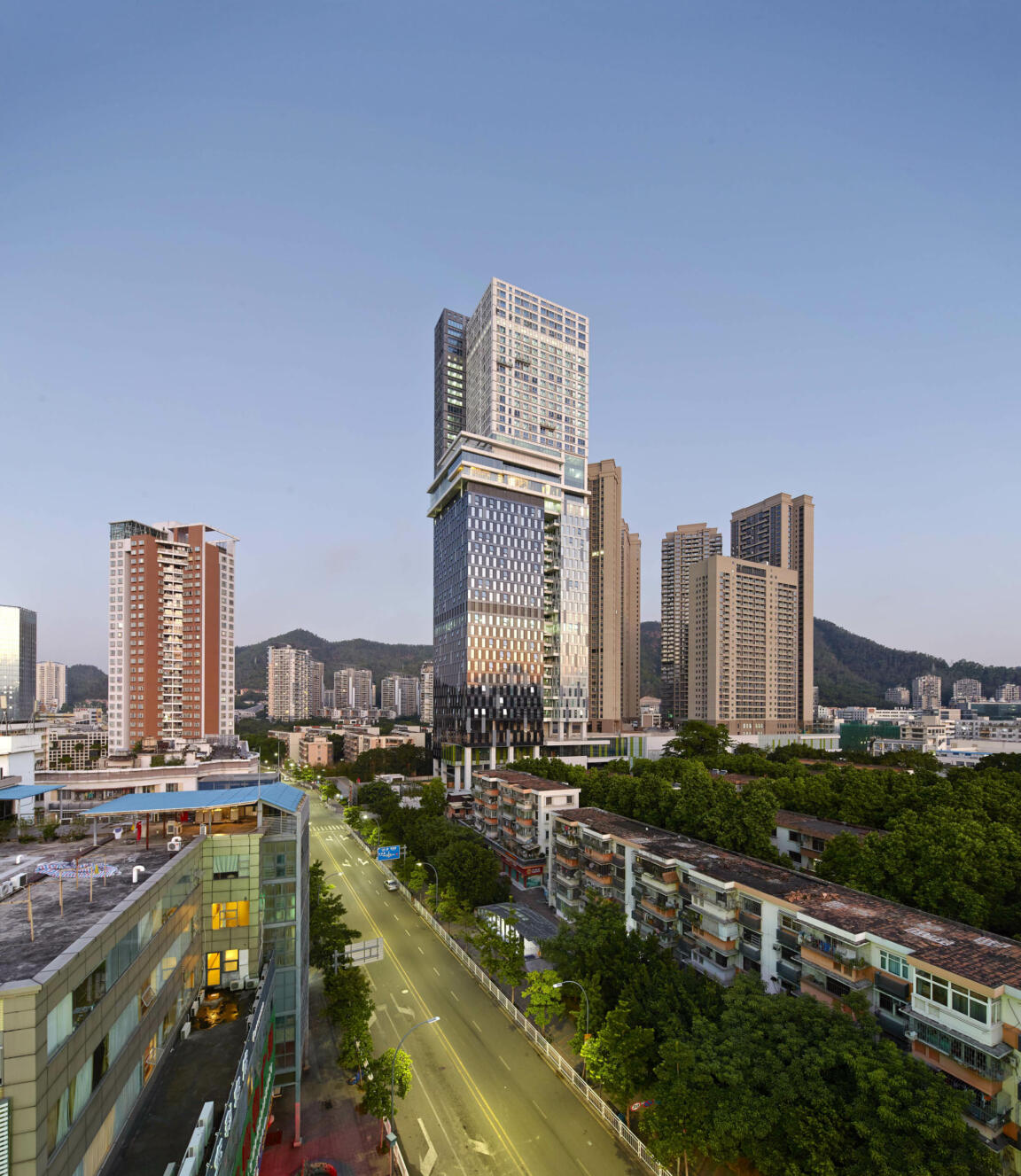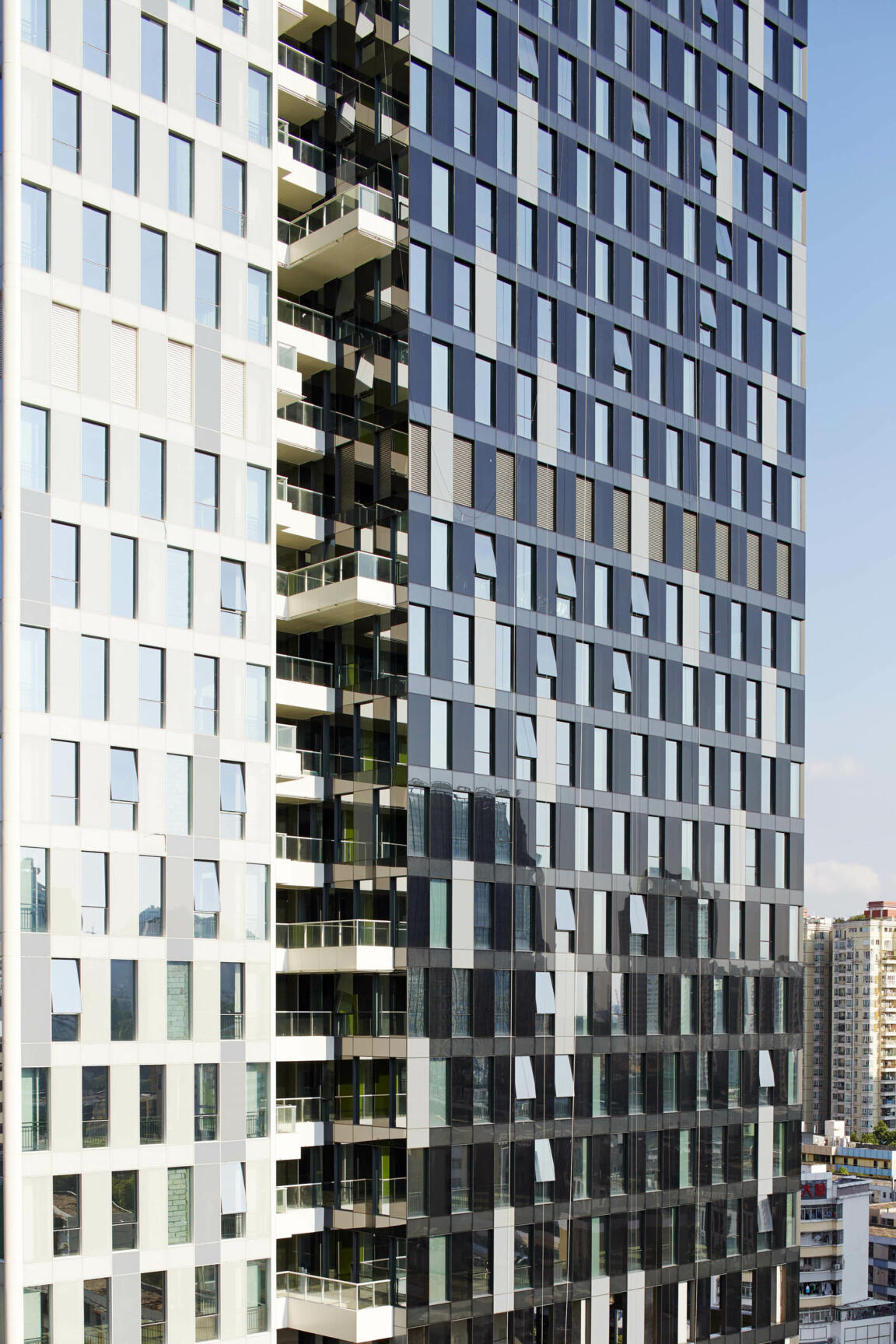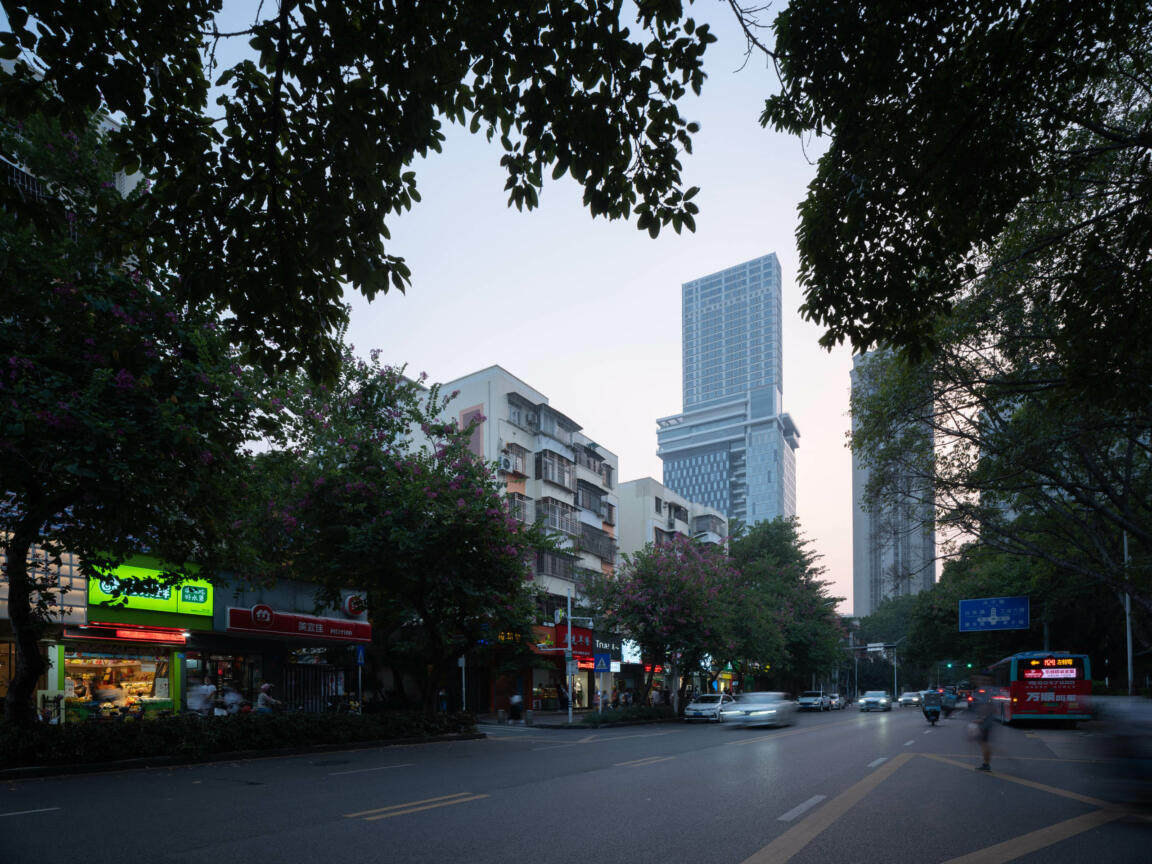 Green Terraces & Lifestyle Platform
Gaps rising up between the boxes are filled with green terraces and public space from the raised retail podium's roof landscape.
Halfway up the tower between offices below and residences above cantilevering terraces invite the neighborhood to its restaurants and bars, swimming pool, and art gallery. Meanwhile, public spaces also split up the building allowing a dialogue with its surrounding buildings of different scales.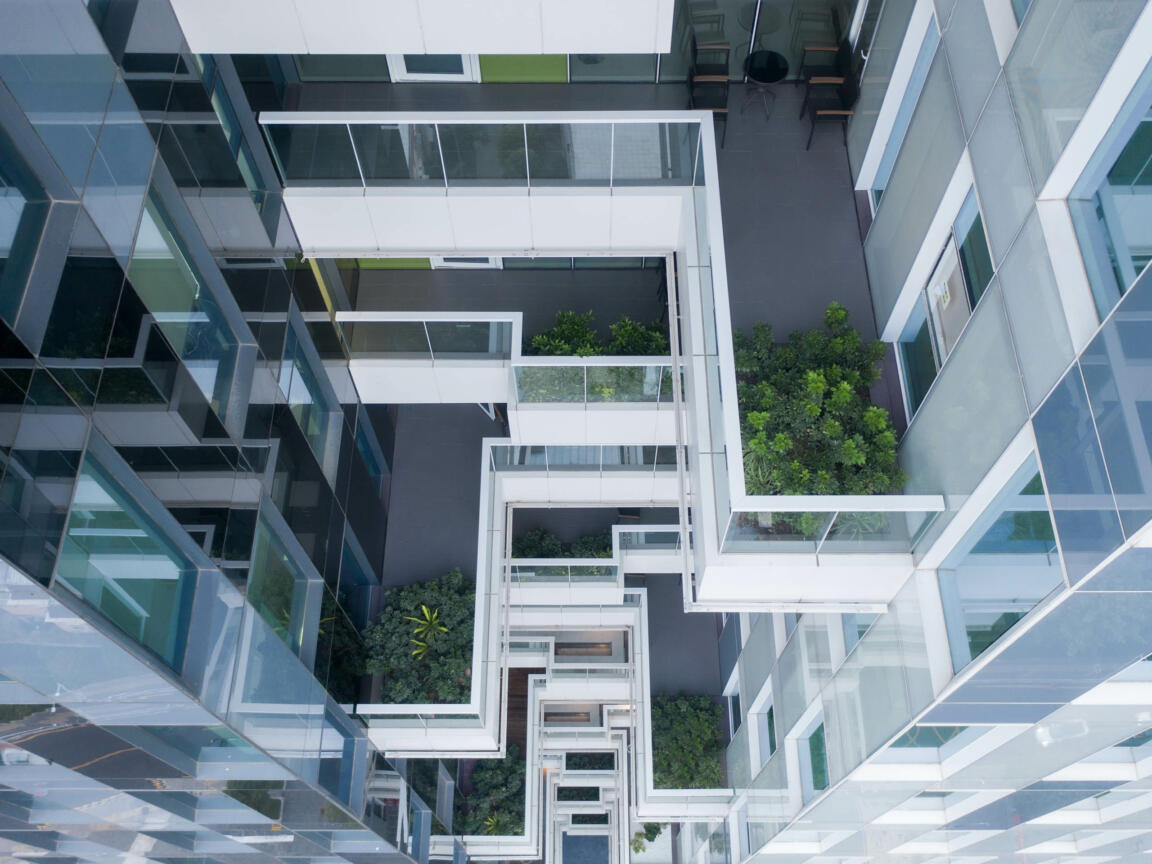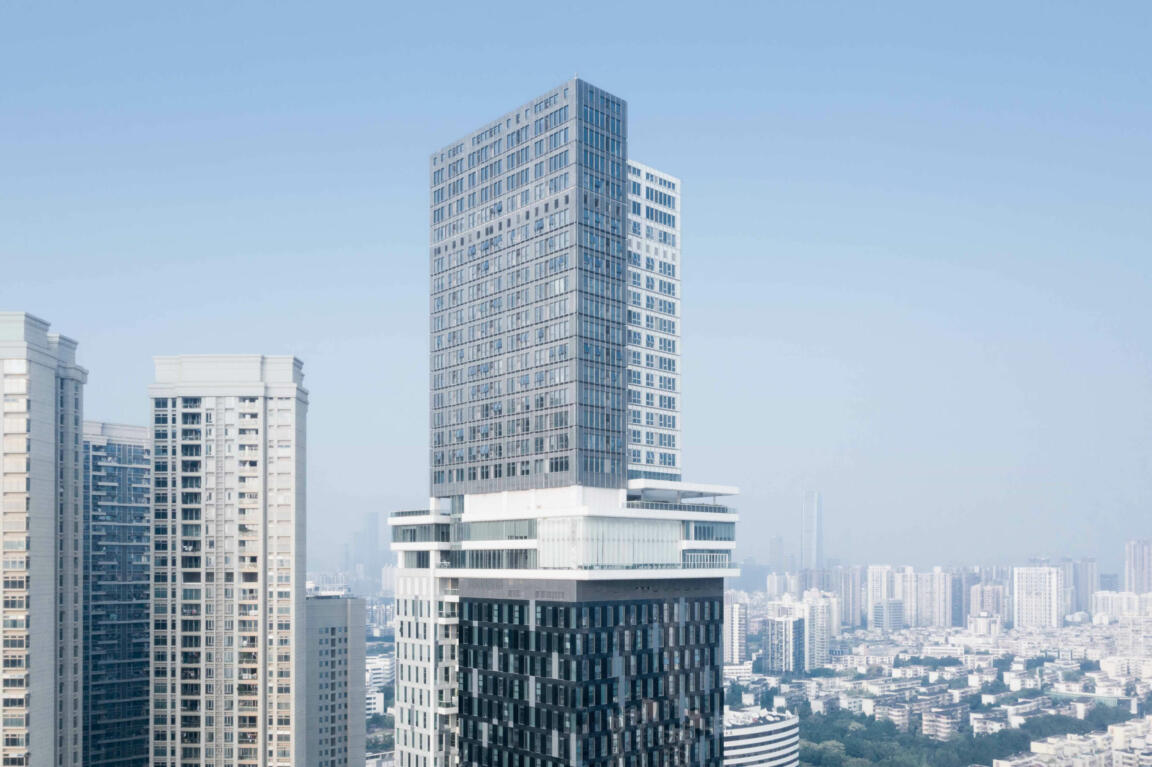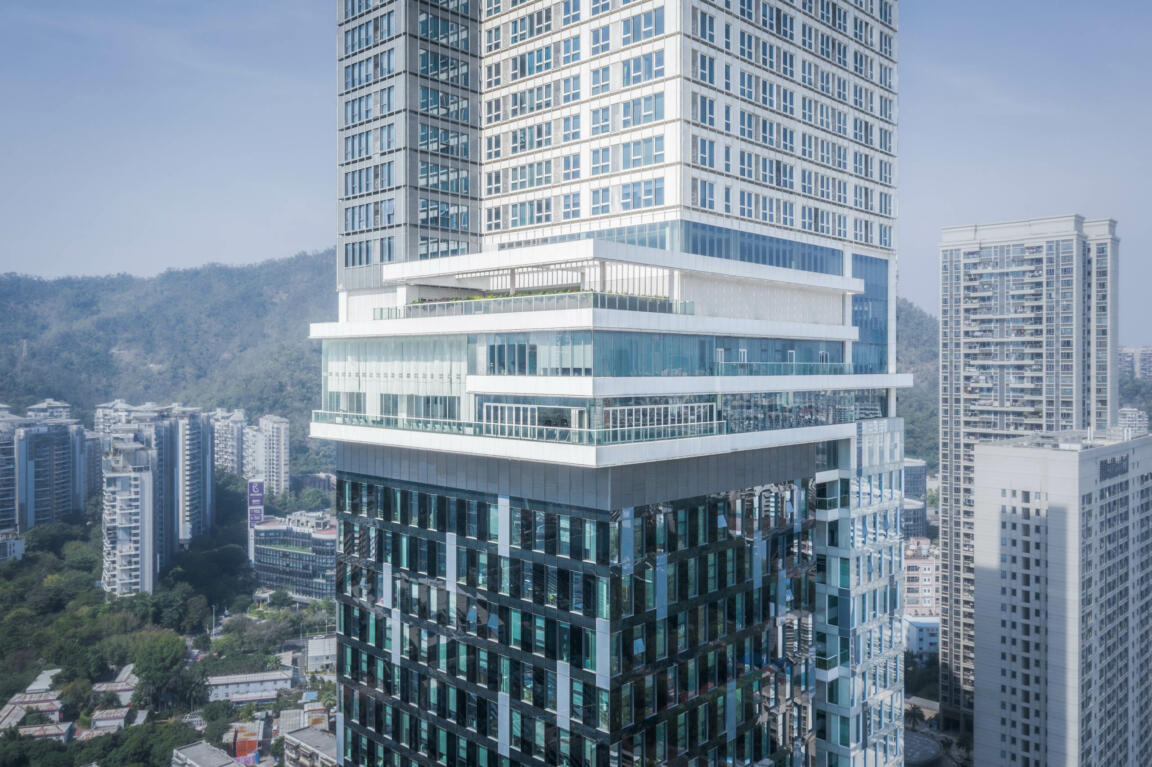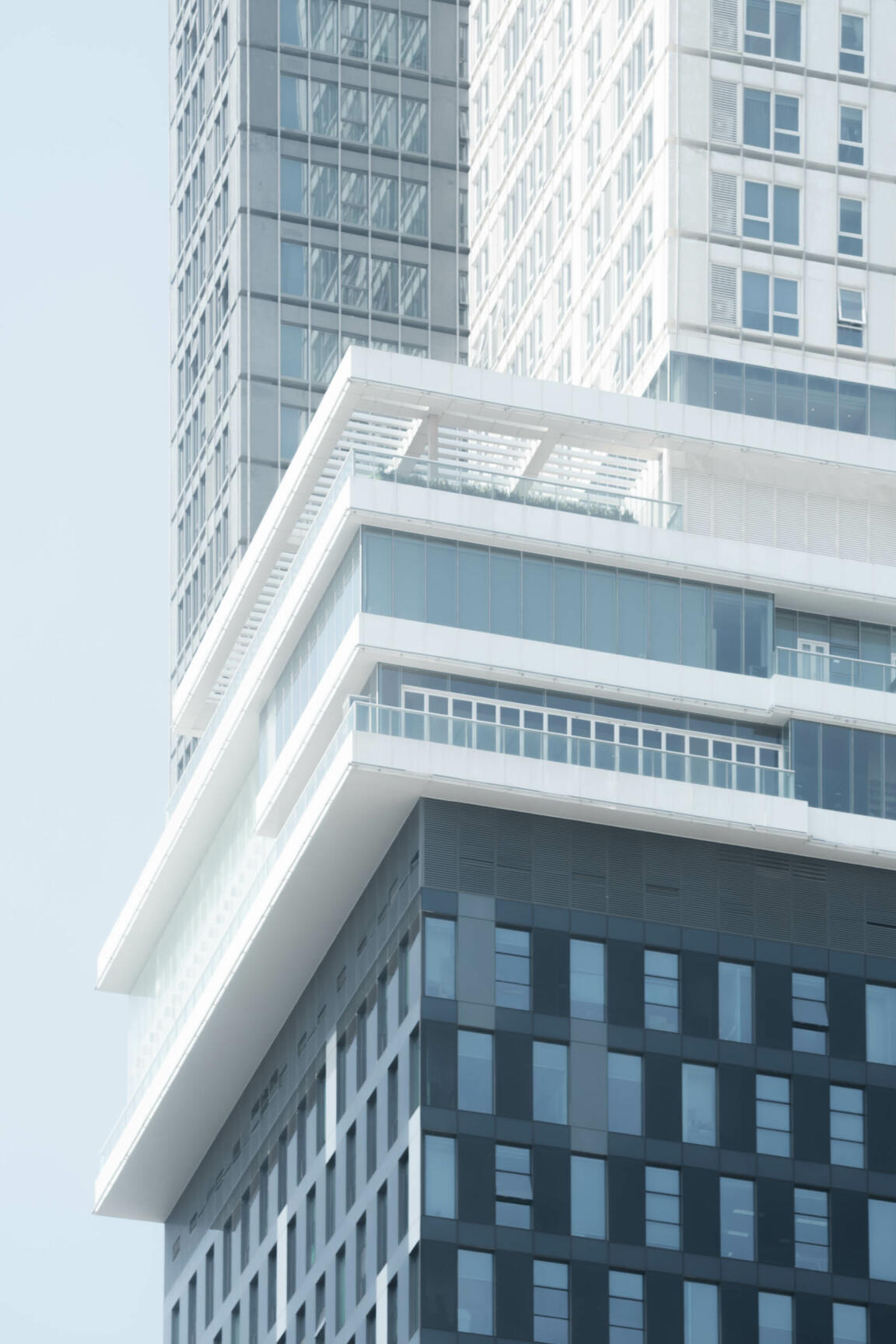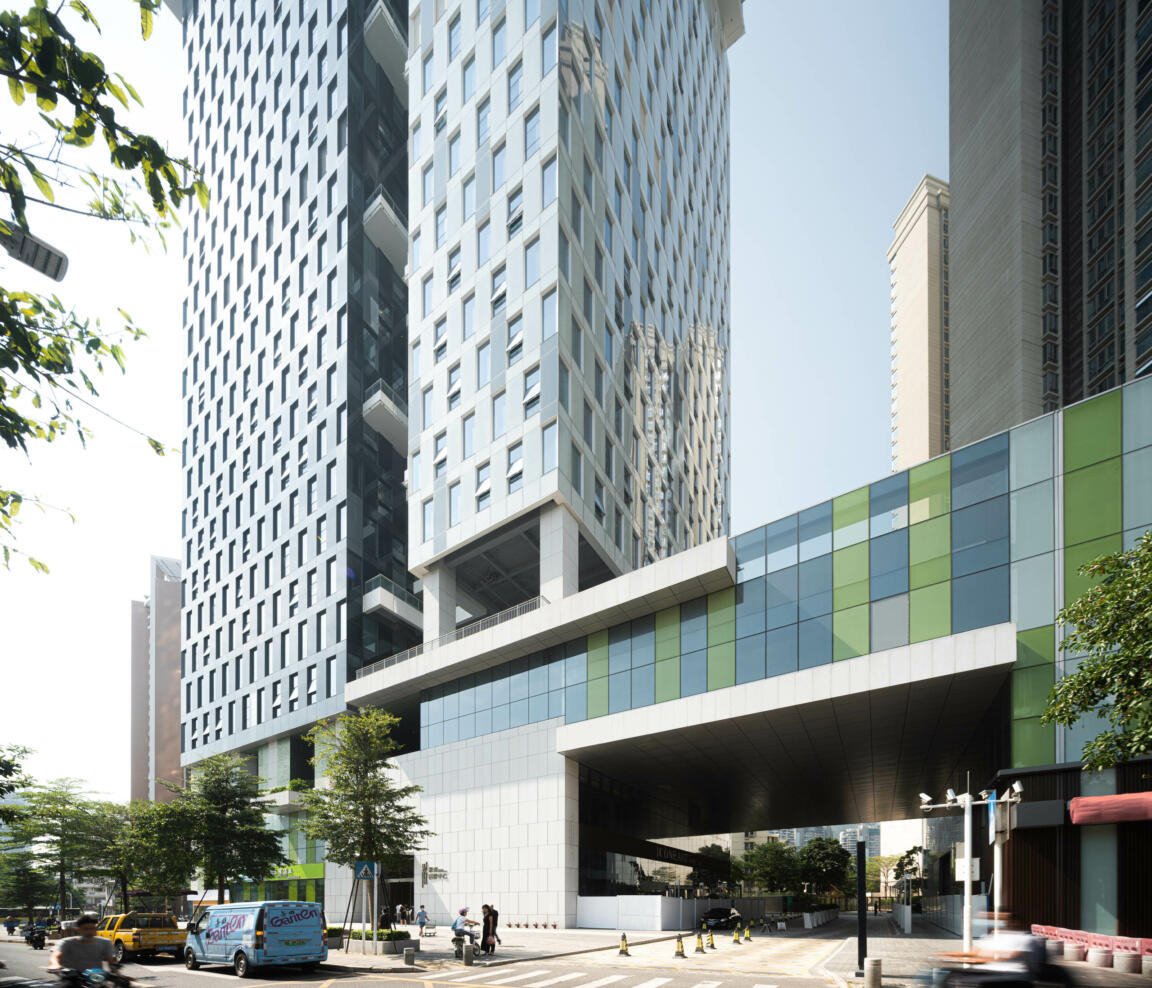 Project Team
Construction Drawings/MEP/Structure
Kehao, CCDI
Photography
Shining Laboratory