This four-storey building designed by CLOU showcases a unique composition of office and retail spaces, which is soon to be created at Vanke-Shoukai's mixed-use development in Daxing.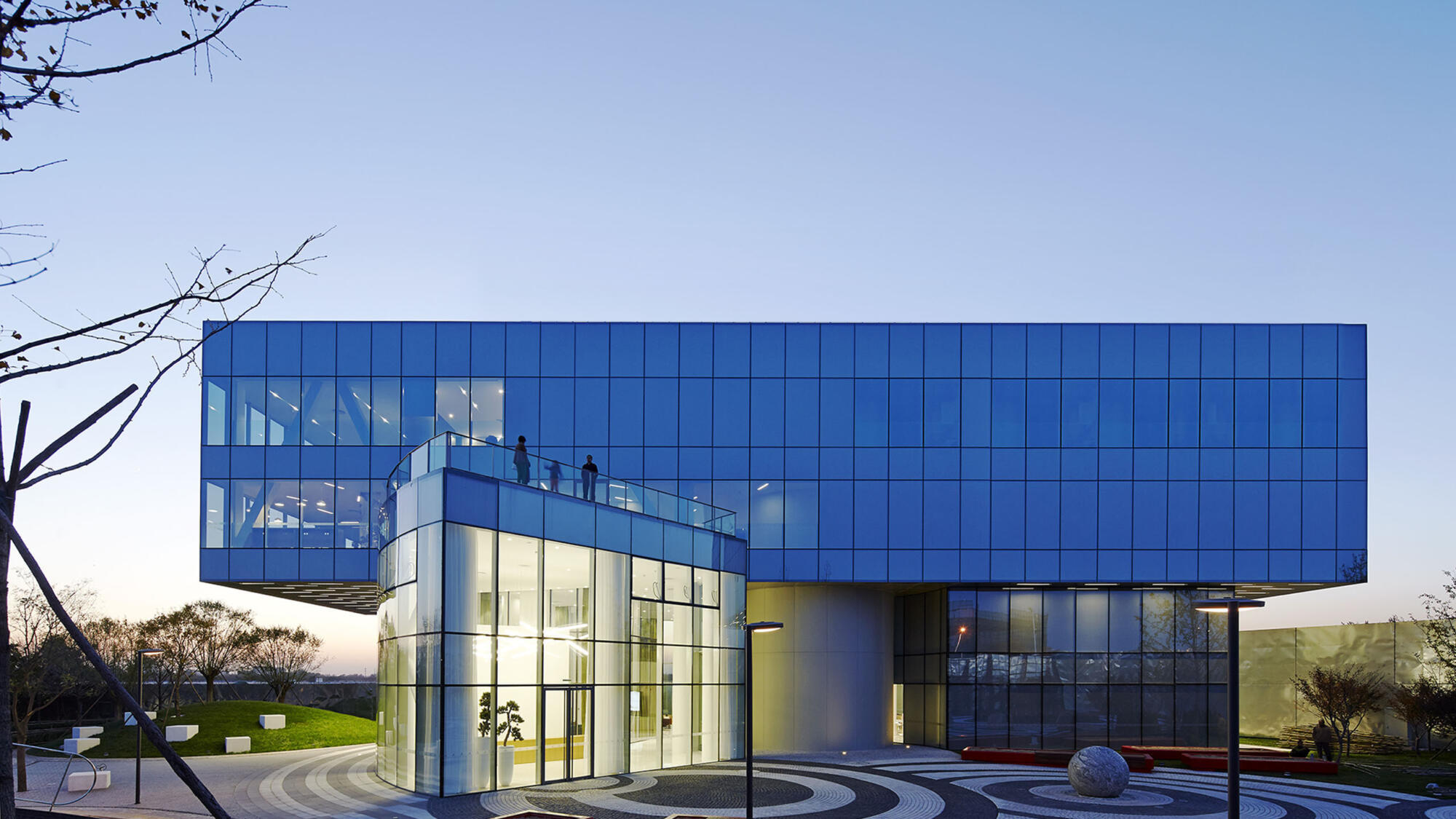 The sales gallery can be conceived as a playfully arranged showcase pavilion topped by a pragmatically organized office box. The combination of these two volumes, together with the large-scale cantilevers creates a spatial complexity of the interior and exterior.
The sales gallery and its surrounding landscape demonstrate the design direction of the new leisure and business centre, an emphasis on the human scale and a prioritization of functional ambiance.
It aspires to blur the boundaries between the indoor and outdoor spaces, the retail and recreation zones and the spatial transition in between aims to encourage one's voluntary discovery and generate a dynamic experience.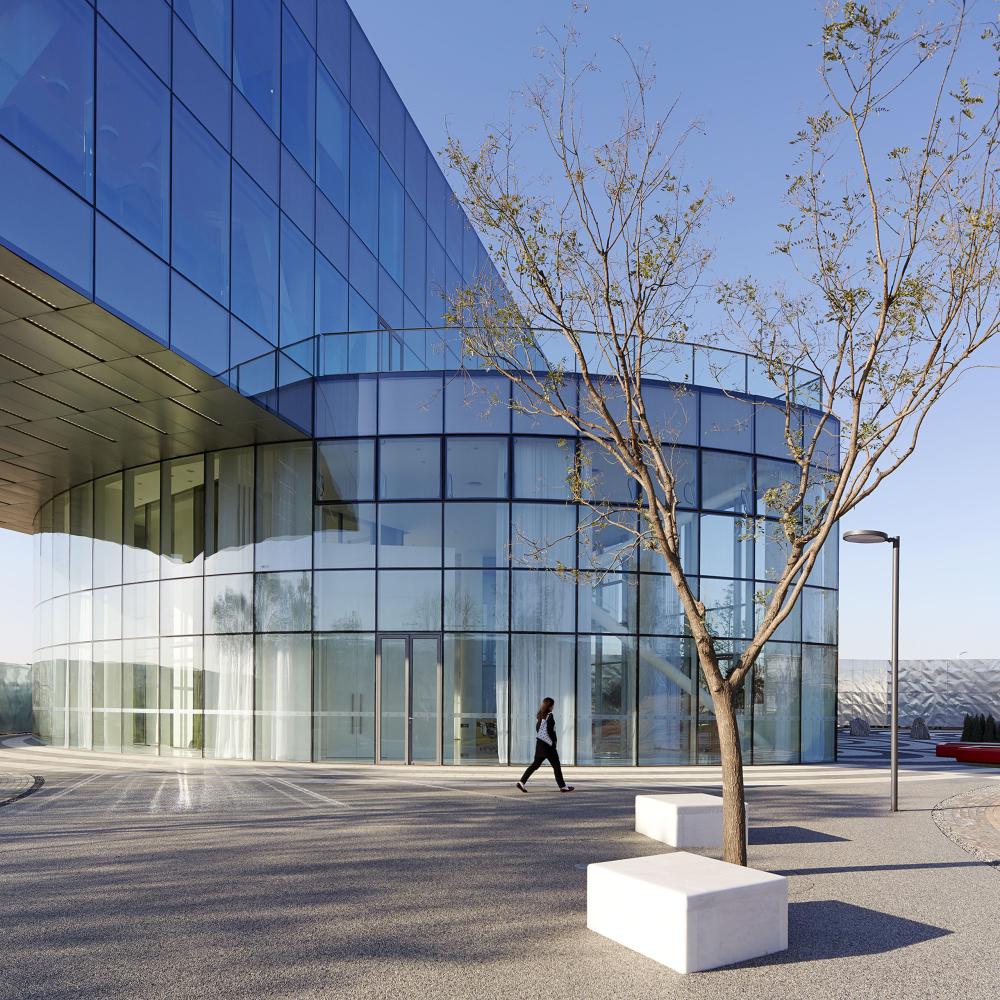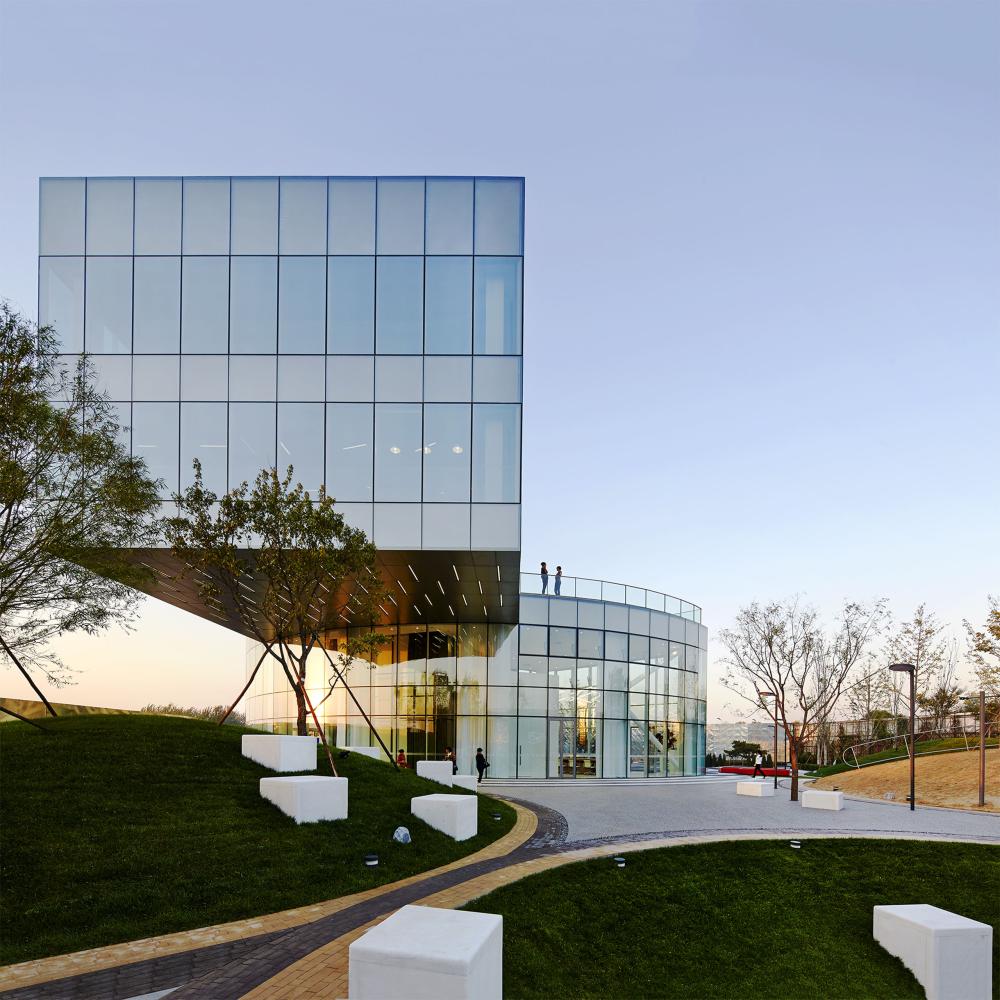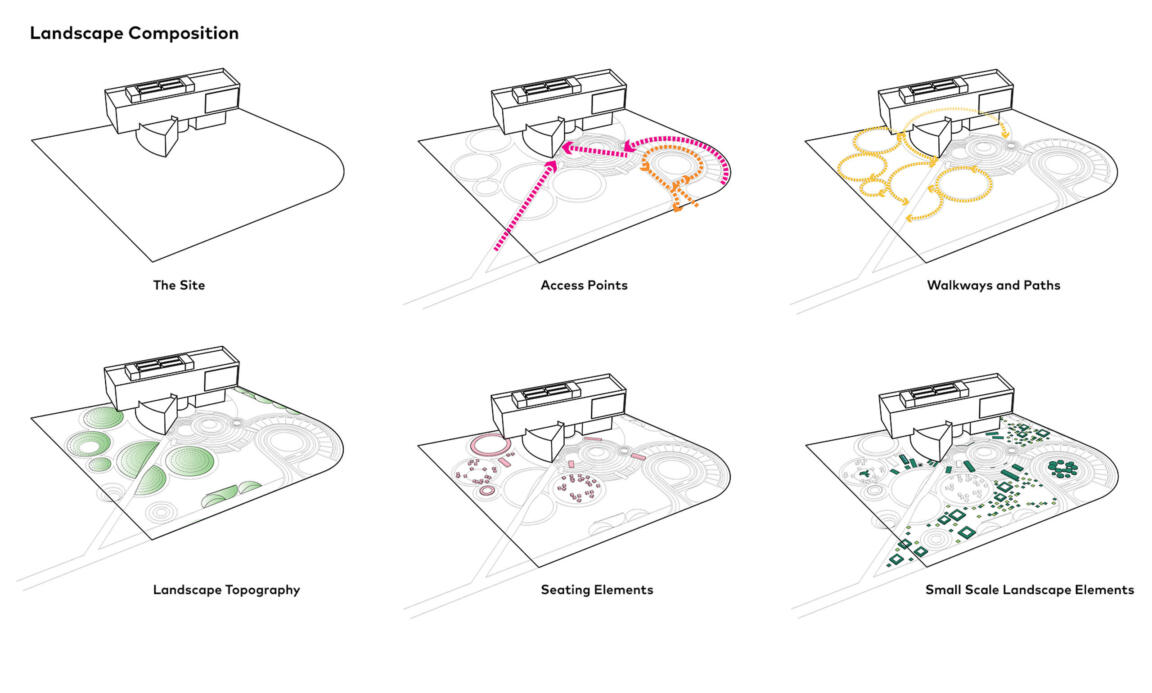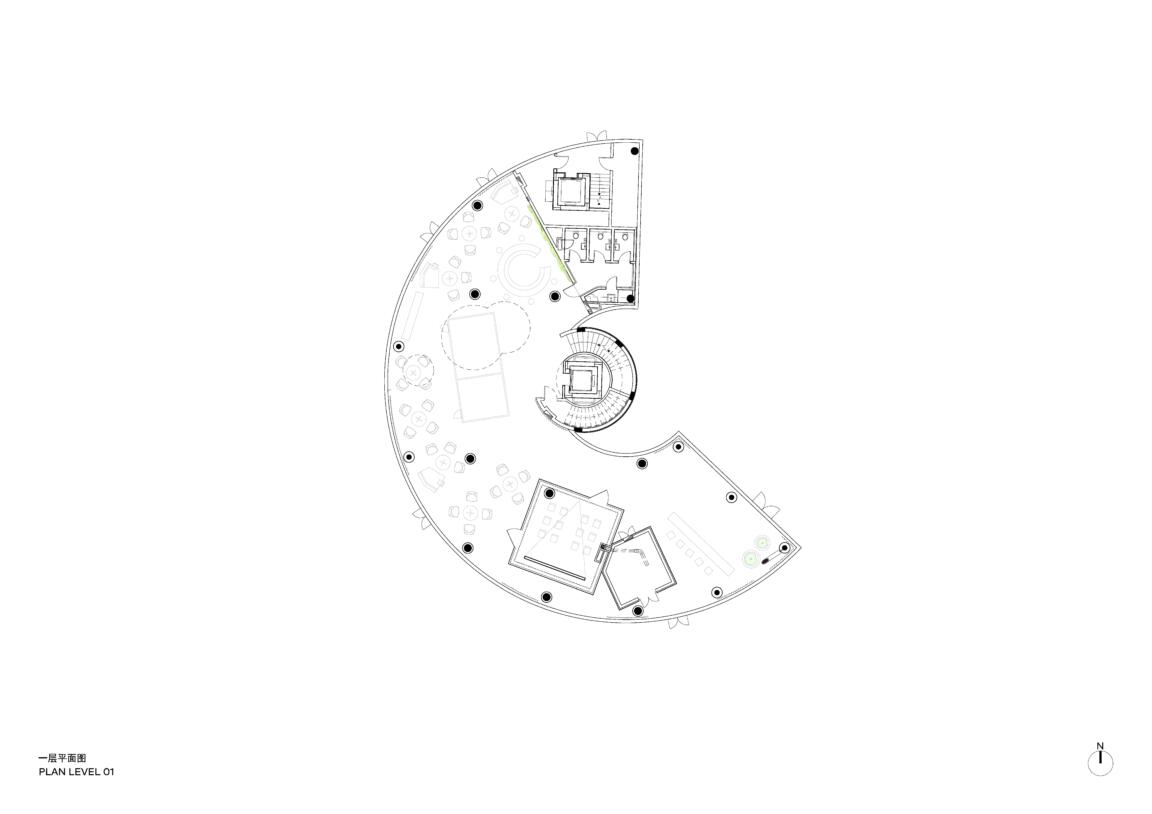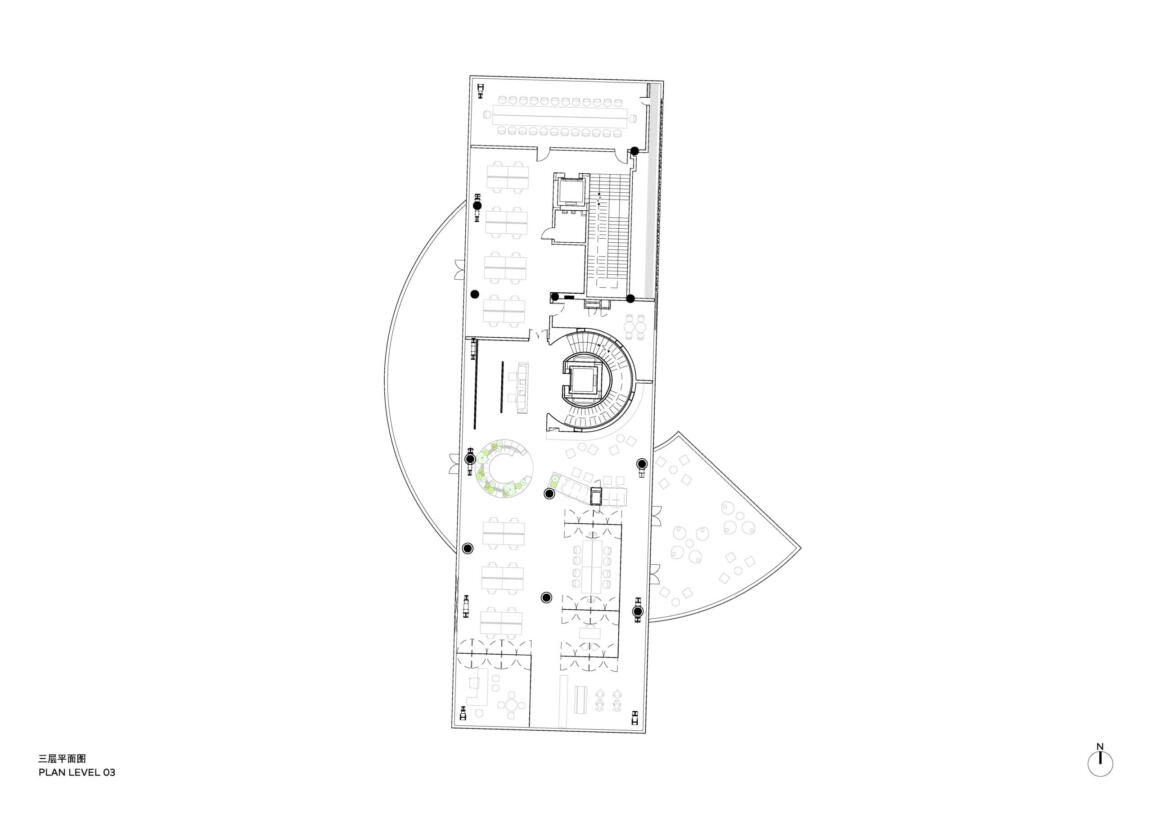 Project Team
Landscape
BAM for SD & DD
Facade Consultant
Inhabit
Facade Contractor
Shandong Tianmu Group Beijing Company