Paving the way to the LEGO Theme Park attractions, a colourful geometric retail street is designed to tap into the creative imagination of visitors.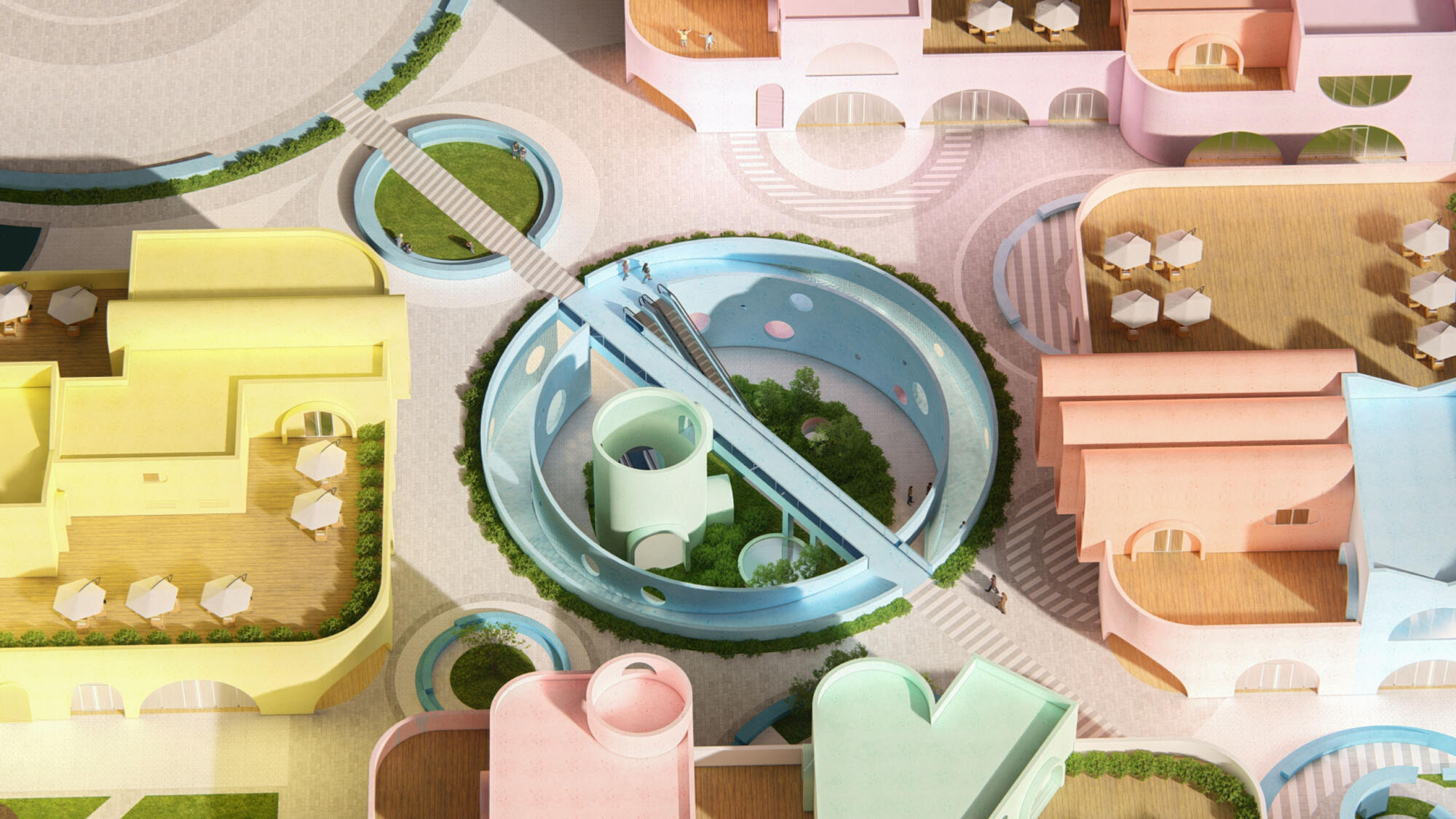 Interactive imaginative – We're all children for a day
Chengdu's Meishan Lego Park is complimented by an interactive entertainment venue that serves as a gateway for theme park visitors: a commercial village designed to engage, attract, and build excitement; to welcome visitors at their arrival, and complete their stay at the end of the day.
Tailored to families with children, the Lego-like accumulation of colourful geometric volumes and playful architectural objects serves as a joyful prelude, inspiring perception, and integrating into a part of the overall Lego adventure.
Functionally serving as a typical retail street, the complex pairs the repetitive and the unique on an explicitly human-centered scale.
Storefronts are defined in a series of imaginative architectural placements inspired by cartoon drawings.
The individual building shapes play with the absence of scale, in an interpretation of how abundantly children see the world:
Seamless facades in rich and colorful pastel hues deny any dimensional reference, allowing for macro and micro perception at the same time. Uniform monolithic appearances are achieved through dedicated construction methods such as the prefabrication of coloured concrete with a special site finish.
Integrative lush planting and strategically placed waterscapes are designed to complement and mirror the architecture, with a focus on fun yet high-quality gathering spaces that vibrantly link from day to night.