Setting the standards for advanced educational prototypes, Uruguay Football School Pingguo delivers a new vision of a holistic pedagogy for body and mind.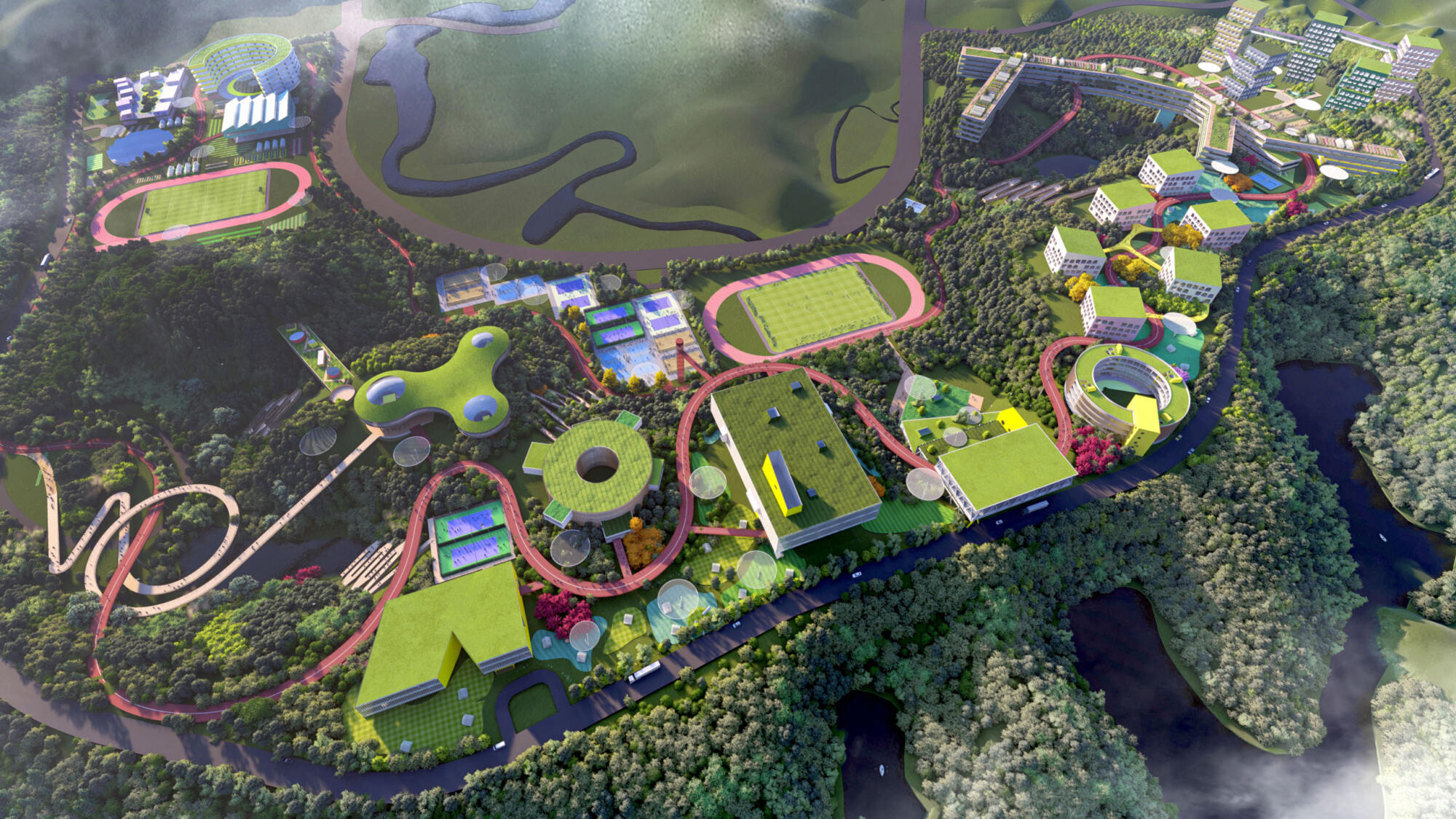 A Beautiful Game
Contrasting the image of the disciplined high-pressure classrooms found across China, sport, academia and nature are merged into a connective tissue in this sport-centred school campus. Football is at the core of the curriculum, counteracting its perceived antagonisation with educational excellence.
An extensive program from primary through to high school with boarding facilities, as well as a dedicated football centre, stipulates a "healthy lifestyle campus" that is seamlessly integrated into the undulating local landscape. Football pitches are scattered throughout the hilly site, reinforcing the sense of distribution and integration at once.
Buildings are connected by a network of weaving paths and streets, in a series of spaces that encourage exploration and provide opportunities for encounter. A running course complements these connections as a true fast-track shortcut.