Marco Polo described Fuzhou as "an important centre of commerce in precious stones". The mall is a modern day 'precious stone', located in the heart of Fuzhou, to be discovered by many alike.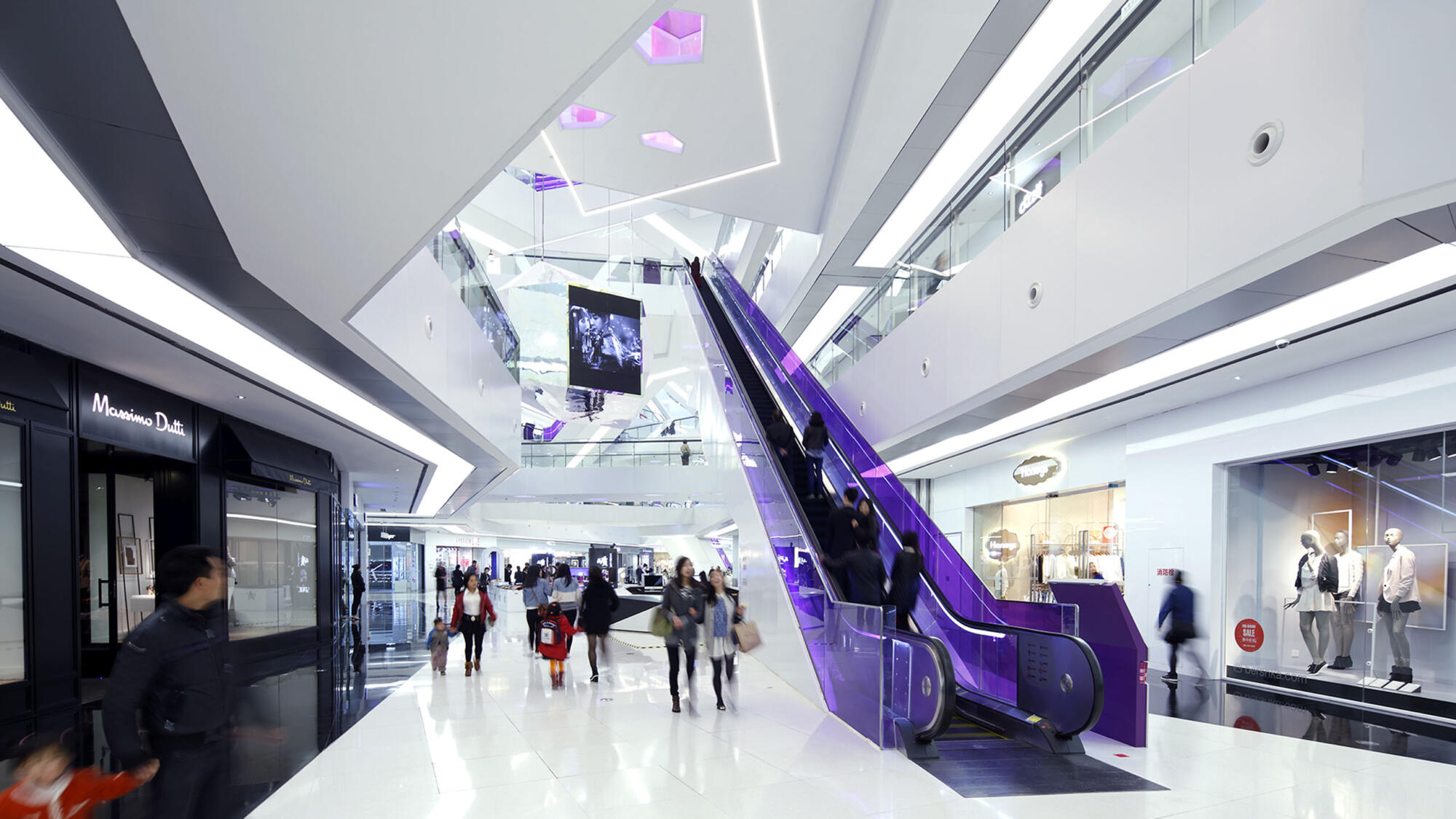 CLOU saw how the new mall, despite its 100,000 sqm size, could help to mediate this paradigmatic clash between two scales and demonstrate how a new building can catalyze, contribute to, and even contain elements of its public realm.
On a rare occasion, chipping away at a stone will lead to the discovery of a cavernous core lined with mineral deposits exploding with radiant colour and light. The experience of entering CLOU's mall in Fuzhou is equally dazzling as a voluminous atrium filled with vibrant colour and light greets the visitor.
Crystalline LED advertisement gems hover over the atrium concierge as the visual focal point upon entering the mall luring visitors to the upper levels. The pristine white interior atrium is accentuated by colour highlights on the escalators which are sculpturally composed in the middle of the atrium. Linear LED light chandeliers sit over the interior events plaza. Back lit floor peepholes strew across the atrium bridges like scattered jewels as a playful addition to the space, attracting curious onlookers.
Key materials such as reconstituted stone, stretch ceiling light boxes, tinted laminated glass, rainbow-tinted acrylic, composite aluminium panels and GRG are employed in the realisation of the design.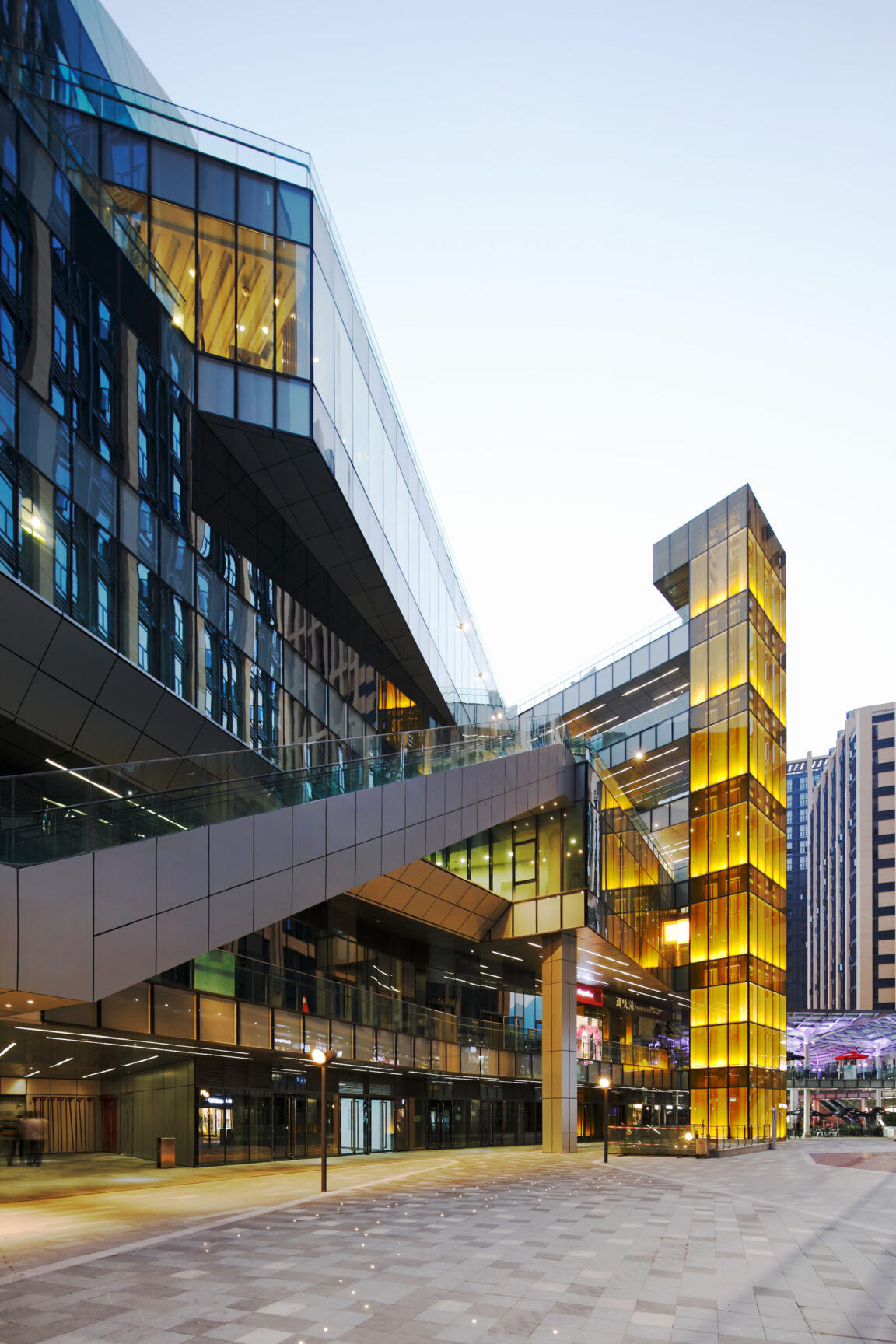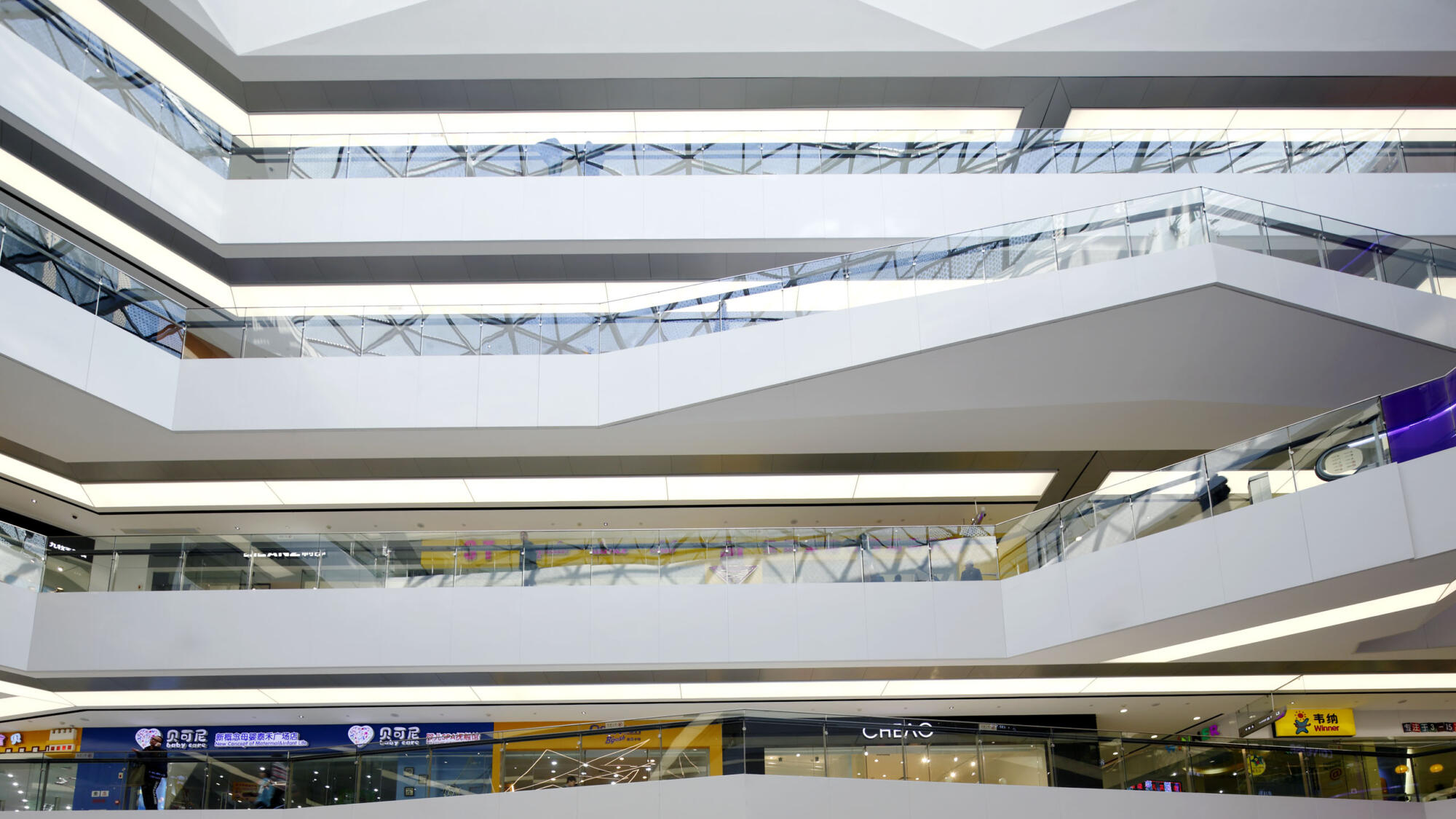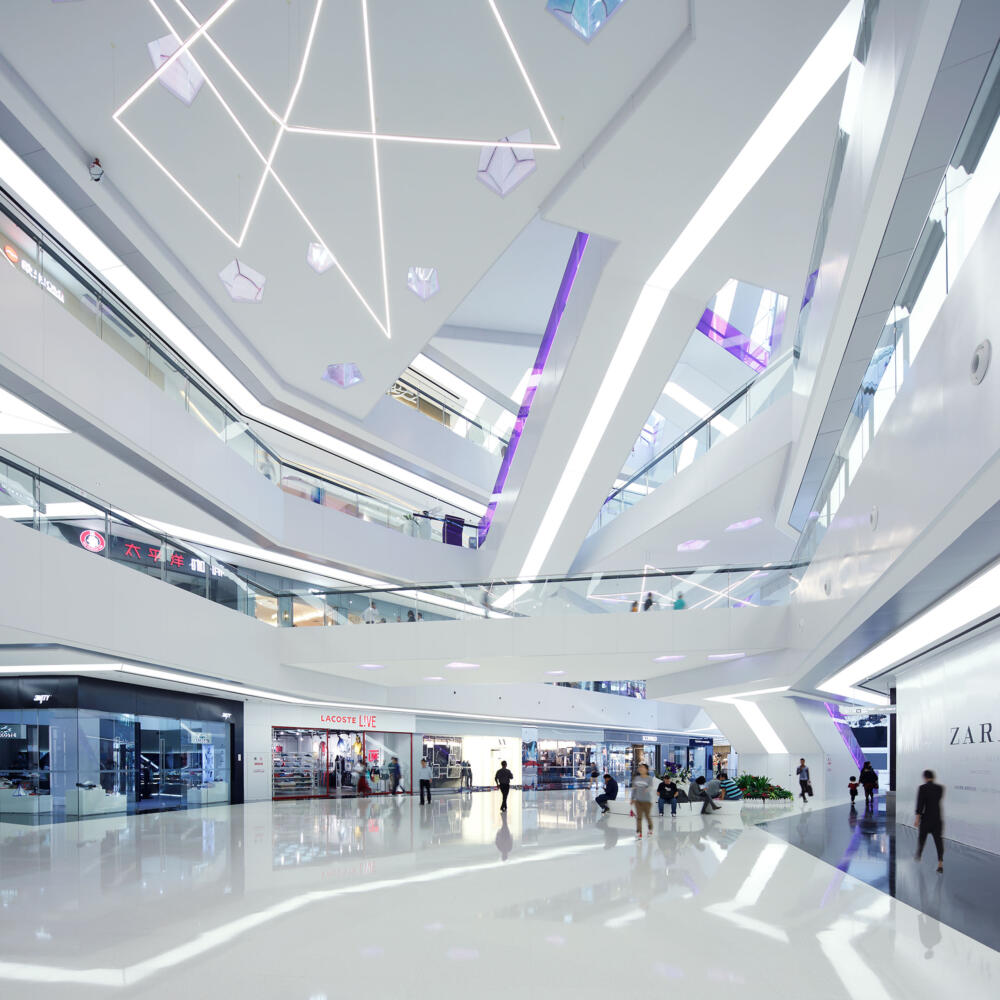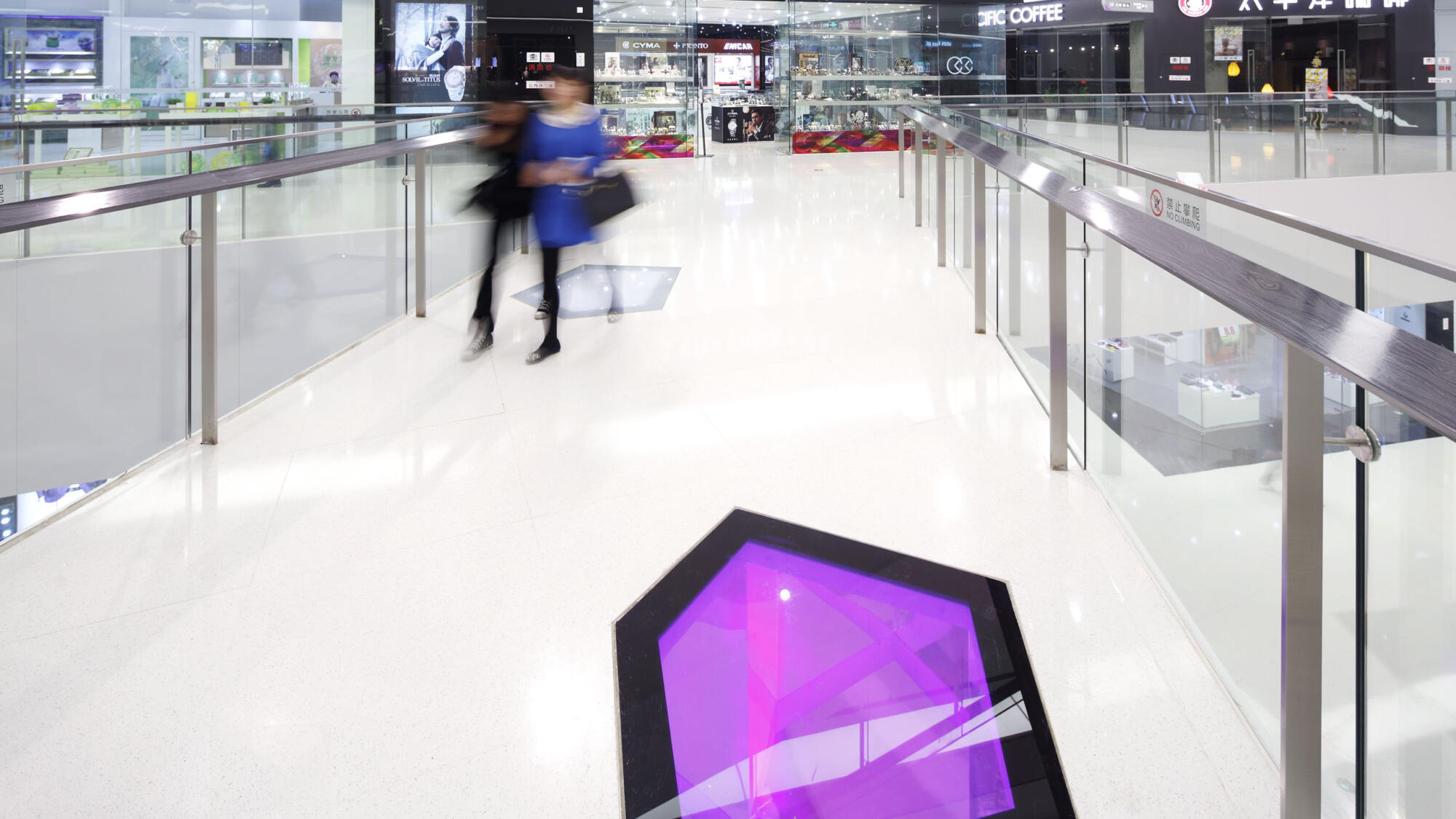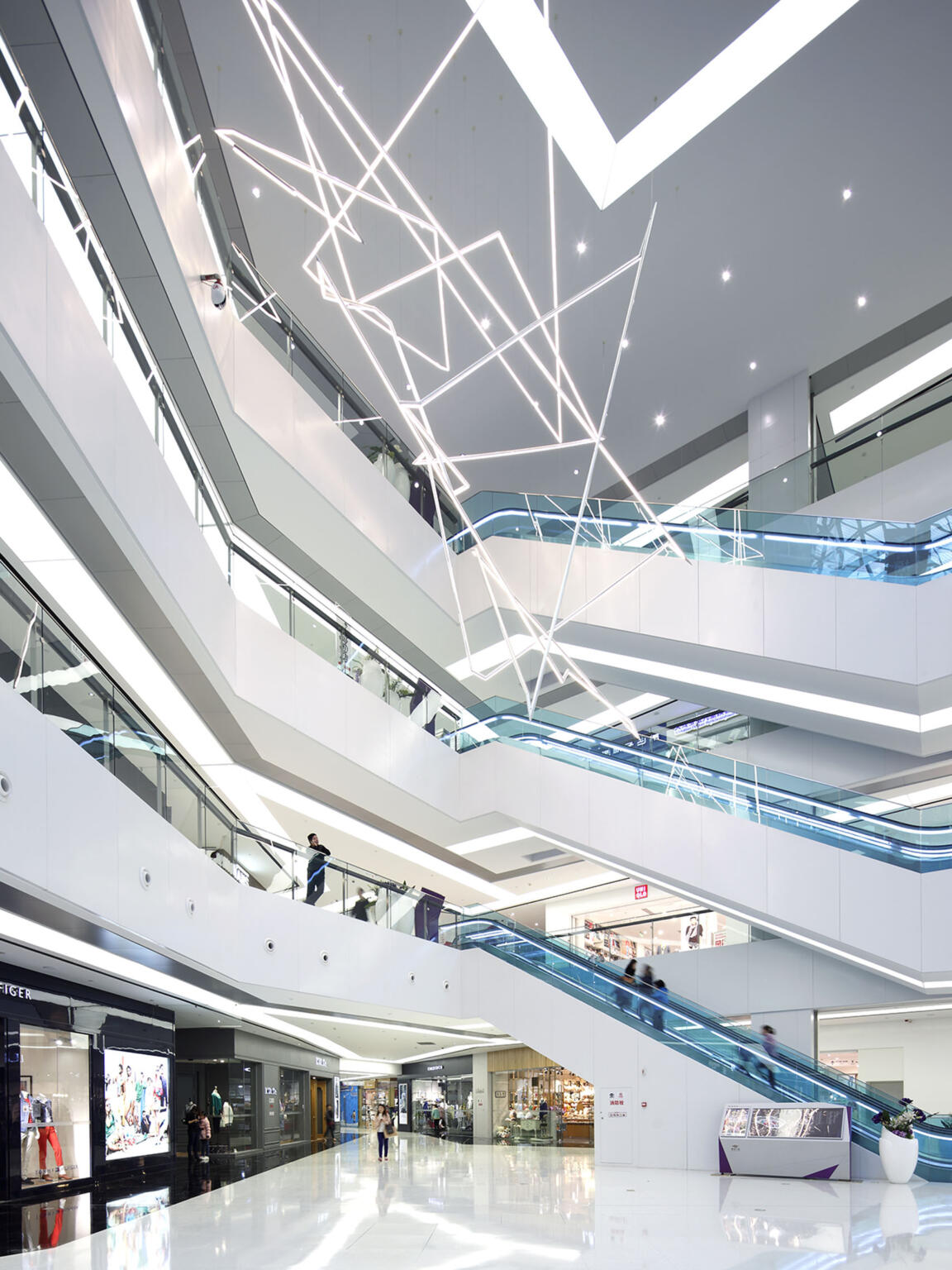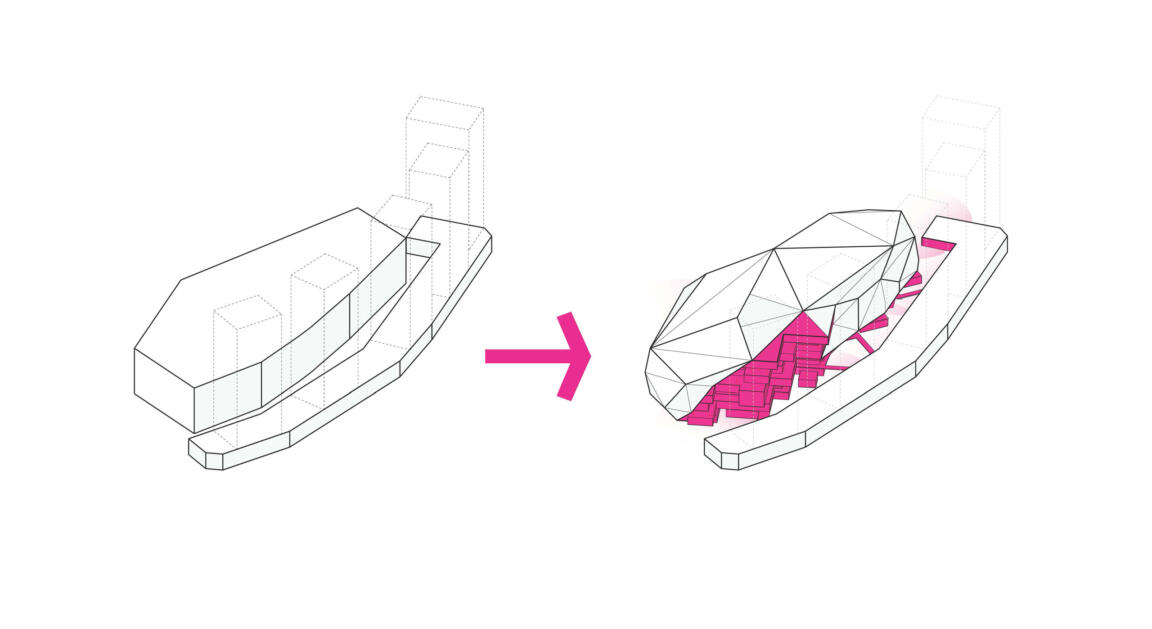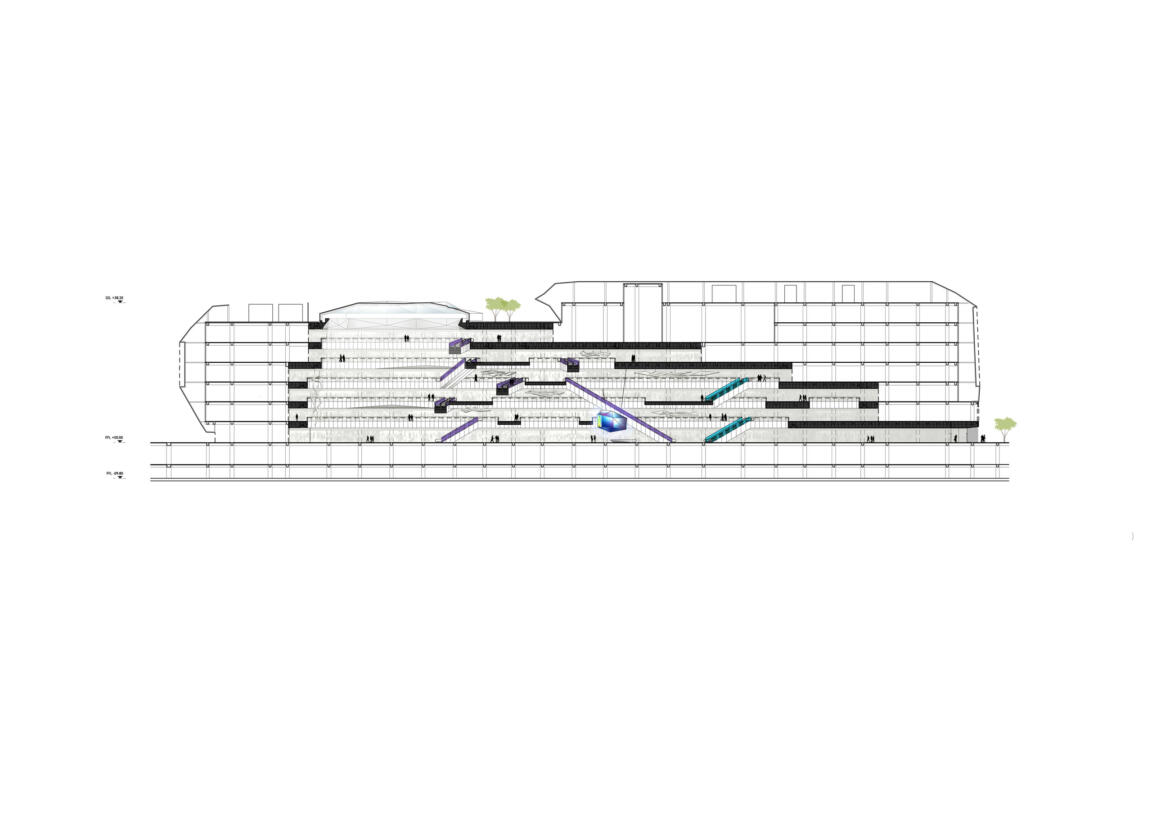 Project Team
LDI
Goodbroad Industry Group (Jiaobo)
Facade Consultant
Priedemann Asia Ltd.
Lighting Consultant
LEOX Design Partnership
Photography
Bofan, Zhang Peng